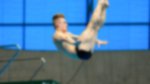 FINA/CNSG Diving World Series 2020 - London
#FDWS2020 and #FDWSLondon
27 Mar 2020 — 29 Mar 2020
The FINA Diving World Series is a high-profile competition which offers an annual meeting opportunity for the world's brightest diving stars. Find updates on the latest situation below.
Due to the ongoing coronavirus pandemic, the London leg of the FINA Diving World Series has been postponed. 
British Swimming will be contacting ticket holders in due course to arrange for a transfer of tickets if and when a new date is agreed with FINA, or a refund.
Please find the latest update from British Swimming HERE  
Click here to visit the FINA/CNSG Diving World Series London 2020 event hub
Information for coaches of attending nations will be sent directly to your national federation.
Upcoming events
Tickets currently unavailable
Ticket information for this event is not available yet, check back soon for more information.