Welcome to the ninth of our new Home Pooling challenges. Each week we will be releasing two challenges across a variety of subjects for parents and carers to work through with their children at home – with a British Swimming twist to each one.
Once your child/children have completed the relevant tasks, submit their work over social media by tagging @BritishSwimming using the hashtag #HomePooling – one lucky child from each task will receive a personalised video message from one of our swimming, para-swimming or diving stars. Good luck and have fun!
Task 1 – Explore the Origins of the Paralympic Games
The Paralympic Games movement started in 1948 as a day of athletic competition for WW2 veterans with spinal cord injuries, and coincided with the opening of the London Olympics. By the time the first official Paralympic Games took place in Rome in 1960, 400 athletes from 23 countries lined up to compete and the summer edition has been hosted every four years since.

Swimming has always been included in the official programme, but initially (in 1960) this only included athletes requiring a wheelchair. Over time the classification system has been developed with the Tokyo games (now scheduled for 2021!) set to include events for physical (S1-10), visual (S11-13) and mental (S14) impairments, so 14 classifications in total.
Watch the short video about the origins of the Paralympic Games, with more reading available at www.paralympic.org/ipc/history
A little extra: For a helpful explanation on classification you can watch a short video from ParalympicsGB by clicking here
Task 2 – A Pool Full of Medals 
To date Great Britain has won 681 medals in the pool at Paralympic Games, with swimming the most successful sport for ParalympicsGB at the latest edition, Rio 2016. The swimming team brought home 47 medals (16 gold, 16 silver & 15 bronze) from Brazil, GB's highest ever total.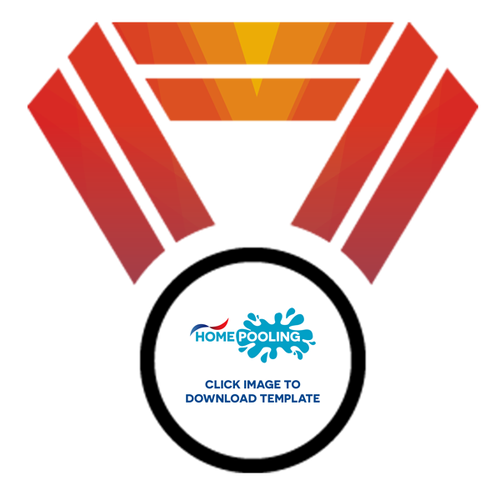 Now we want you to have a go at designing a special Paralympics medal of you own, either download and print the outline template by clciking the image or grab a plain piece of paper and get creative!
Below are few examples to give you some inspiration!