For Hannah Miley it may well be a fifth World Championships of a career spanning more than a decade but the 27-year-old goes into the event in Budapest with renewed energy and belief.
It was in the same city in 2006 when Miley made her senior international debut, at a European Championships, yet 11 years on and the Aberdeen-based swimmer possesses the same drive and determination she always has.
Rather than take a break after last summer's Olympic Games, Miley was straight back into the water and used her training to rediscover the "love" for the sport that has inspired her to multiple international medals including a World Championship silver in 2011.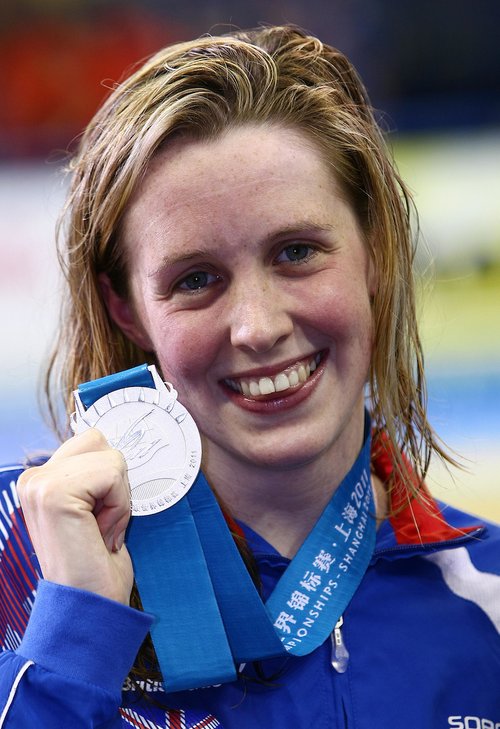 "I'm going into Budapest with the confidence of knowing that I still love what I do, it's my job, and regardless of the outcome, I'll still come away happy," said Miley.
"In the past I've focused on the outcome rather than the process. I've had to sit and reflect on it quite a lot. My focus now isn't all about the medals, there is more to it than that and that is what I've shifted."
Miley's decision to get back into the water so soon after the Olympics is one that paid has dividends, and, with a new mind set in place, Miley heads to the World Championships with renewed  confidence.
While many of her fellow competitors called a day on their international careers in the aftermath of the Rio Games, retirement was never an option for Miley.
"I used to focus so much on being on the podium, and having those medals, but I put so much pressure on myself that I lost my spark for swimming," said Miley.

"Post-Rio, I really had to change that so I did a lot of swimming on my own. There was no coach there, no teammates there, and I just got to 'play' in the water – I really regained my love for the sport."
"I'm looking forward to competing at the Worlds and lining up on those blocks relaxed and with a smile on my face."
Hannah will gather with her team mates this week in Edinburgh for a camp designed to finalise preparations while reinforcing the team dynamic.
The British Swimming team of 27 will base themselves at the Royal Commonwealth Pool for four days before travelling on to Budapest.
---
Fans can follow the action at the World Championships via BBC Sport. For details Click Here
For live updates and unique content follow British Swimming across Facebook, Twitter and Instagram.
For live results Click Here
---
The British Swimming team will compete at the FINA World Championships from 23-30 July 2017. The team comprises:
Freya Anderson Ellesmere College Titans
Charlotte Atkinson           Loughborough University
Georgia Davies                  Loughborough University
Kathleen Dawson             University of Stirling
Nick Grainger                    City of Sheffield Swim Squad
Luke Greenbank                National Centre Loughborough
James Guy                          National Centre Bath
Holly Hibbott                     Stockport Metro
Calum Jarvis                       National Centre Bath
Daniel Jervis                       City of Swansea Aquatics
Max Litchfield                   City of Sheffield Swim Squad
Hannah Miley                    University of Aberdeen
Stephen Milne                   Perth City Swim Club
Ross Murdoch                   University of Stirling
Siobhan-Marie O'Connor       National Centre Bath
Adam Peaty                       National Centre Loughborough
Ben Proud                          Plymouth Leander
Molly Renshaw                 National Centre Loughborough
Rosie Rudin                        City of Sheffield Swim Squad
Duncan Scott                     University of Stirling
Mark Szaranek                  Edinburgh University/Florida
Alys Thomas                      City of Swansea Aquatics
Jocelyn Ulyett                   Loughborough University
Sarah Vasey                       National Centre Loughborough
Chris Walker-Hebborn     National Centre Bath
James Wilby                       National Centre Loughborough
Abbie Wood                       National Centre Loughborough