Four months on from confirming her retirement from elite swimming, Jessica Fullalove is enjoying her post-competition life - even if there are still aspects of it she wishes she could relive.
"If I could go back to the Bath National Centre and just sit on the poolside, watching everyone train and having that banter every day, that would be amazing!" says the 2019 World Championship British squad member. 
"Obviously it wouldn't be to swim with them anymore - I wouldn't keep up! That is the one thing I really do, miss though. It's Dave (David McNulty, National Lead Coach at the Bath National Centre) really! It sounds sad, but I really miss him. He was such a massive part of my life and a positive input in my life."
McNulty played a key role in helping Fullalove secure a national Women's 200m Backstroke title last year, a victory that sealed her place at a maiden World Championships in Gwangju. 
But while that vital, day-to-to coaching influence may have stopped with Jessica's decision to hang up her goggles, the 24-year-old quickly learned that leaving the training environment does not mean saying an immediate goodbye to British Swimming. 
In the first weeks of her life as a 'former elite athlete', Jessica searched for a full-time job - a difficult prospect in the uncertainty of a global pandemic. 
She accepted a part-time role coaching Learn To Swim sessions at a local pool, before getting in touch with Josh Rudd, British Swimming's Performance Lifestyle Advisor, to ask for help in finding something more permanent and managing that all-important transition. 
"It's quite funny because during my time at Bath, I always felt I didn't need the Performance Lifestyle when I was swimming. I felt, 'all I'm doing is swimming, I don't need anything else, I'm going to think about the future when it comes'," she adds.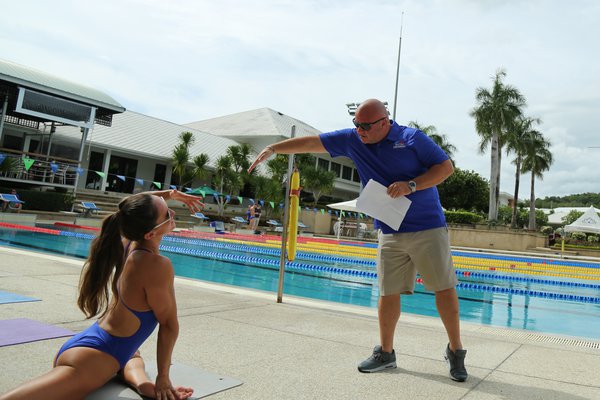 "Then when it does come, you think, 'what do I do?' I went to sixth form and got my A Levels, but I've never written a CV, I've never had to apply for a job, because I've been in this bubble of being a competitive athlete.
"So when I finished swimming, I had a few weeks of winding down and reflecting on what I'd been through, the whole journey of being an athlete - and then once I moved down to London with my boyfriend and I knew I needed a job, I contacted Josh and just said to him, 'I've finished swimming, would you be able to help me?'"
"You get support after you finish at the elite level, and for me, that was really helpful, because I was saying to him, 'this is what I potentially want to do', and he helped me look for stuff. I'd send him my CV and ask if it looked okay, and Josh would proofread it and then say, 'you could add this or you should change this'.
"It was good to have someone there who could just check on me and that I'm doing everything right. Then a few weeks later, he gave me a call and told me that Angela - who he was working with - was looking for some kind of athlete relationship with British Swimming to help her, if athletes have finished and want to go into Learn To Swim.
"That led to this position as Head of Swimming for a swim school based across London and Kent. So Josh helped me to get that job and made that connection for me, because it wasn't something I was expecting to do, and I am really grateful for that.
"I went through my swimming career not really using the PLA because I wasn't at university, I didn't need to get a job on top of my swimming, so I couldn't see a need for it at that time.
"Some people absolutely do, some need that PL support. Everyone is in different circumstances. But after swimming, as well, I think performance lifestyle is actually really useful - and I would say you should use them as much as you need to."
As for Jessica's new role itself, it is one she cannot wait to get started with, matching up her area of expertise with new experiences that could pave the way for further opportunities down the line.
"To be honest, I don't even know what I was expecting to do with this time in my life, but it has actually come at quite a nice time for me to do something," explains the 2018 Commonwealth Games finalist. 
"The swim school for which I'm the new Head of Swimming, I think there are 40 or 50 venues all across London and Kent. I'll visit every site at least once a term and make sure everybody is happy, they are doing their jobs. If the teachers have any queries or problems, they can come to me and I'll try to sort them.
"I'll make sure the children are in correct lessons, I'll take care of the movement and progression of children, awarding badges and helping them progress to the next level.
"It's an exciting role. I started it a few weeks ago, then the second lockdown hit. But I am excited to work there full-time and give my opinion and perspective on swimming. I've been to the highest level in the sport, so I can then feed that back and help the children that are coming through - especially the ones that have got a bit of potential, give them a little bit of advice as well.
"Also, what's great for me is I get to work with Angela, who owns the school, and she was a previous swimmer as well - she went to the Commonwealth Games and was quite successful. We'll work well together, and then from a business point of view, it's handy for me because I'll get to learn about business as well, how she runs her business, what works, what I can bring to the table, stuff like that.
"I think it's a good way for me to develop myself and learn about business as a whole, not just about doing my role in swimming. That is quite exciting for myself."
This new full-time position means that, after Christmas, Jessica will be stepping away from the coaching she had taken on in the early months of her retirement, teaching potential stars of the future and looking to pass on advice that served her well at the highest end of aquatics.
So how has she found that experience?
"It's good fun, because I've gone from one end of the spectrum to the other in the space of about two months. I'd been at that top level, and then I was at the grassroots," reflects Fullalove.
"The ones that are beginning right at the start, in their first lessons, I feel like I sound like my old swimming teacher when I'm trying to bash into them the main development skills for swimming! 
"There's also the fact that, being in the situation we're all in right now, I can't get into the water with them, so I'm on the poolside trying to demonstrate breaststroke kicks and things like that!"
It is safe to say that stepping away from the arena experiences of elite swimming has not ended Jessica's involvement in aquatics. Far from it, in fact.
Still, a few months of relaxation with family in lockdown was a welcome break for the former City of Manchester Aquatics athlete - and it provided the chance for her to reflect on the highlights of her time with British Swimming.
"I remember my first European Junior Championships, that was really special for me. I know it's a long time ago - I think it was 2011 - but that was my first international competition and it was an amazing event for me," she says.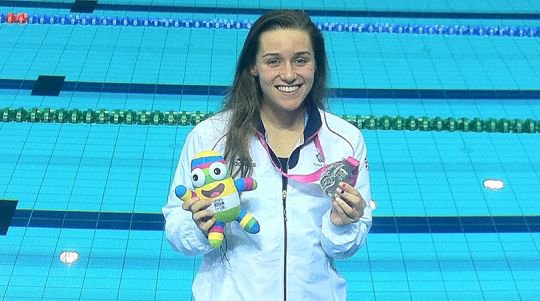 "We won gold in our relay. That was my first flavour of success and I loved it! That really triggered me to carry on with the sport. They are great memories.
"Then I just loved my time at Bath, every single minute of it. It was made easier by the on-site staff, like Dave, Jane Carre (Athlete Health Lead), Andy Elkins (Strength and Conditioning Coach), they're all great, great people. They are in it to help you, they're not in it because they need to get medals - they genuinely care.
"I am just so grateful I was given the opportunity to swim at the level I did. I just want to say thanks for all the support I had over the years. Not everybody gets that opportunity, and I'm really grateful that I was able to get that opportunity."
Now time will tell whether Jessica's transition into her new job could yet provide that same opportunity for some of the young swimmers she is working with in the years to come.