Britain's Olympians came to the fore once again as the final two matches of the regular International Swimming League season for 2021 took place in Naples - with seven different Brits claiming individual or relay victories. 
Ben Proud and Duncan Scott both registered two wins apiece in match nine, as Proud's Energy Standard got the better of Scott's Roar team to secure top spot in the regular-season standings. 
The two successes for two-time Olympian Proud came in the Men's 50m Freestyle and 50m Butterfly events, with the 2017 world champion showcasing his sprint class over two lengths of short-course swimming. 
It was over longer distances that Scott - still riding a wave from his four-medal haul at Tokyo 2020 - starred, adding to his ever-growing list of ISL victories by touching first at the end of the Men's 200m and 400m Individual Medley showpieces. 
The University of Stirling man was also second in the 400m Freestyle (in a race that saw Max Litchfield finish joint-fourth) and third in the 200m Individual Medley as the latest reminder of his versatility and impressive ability to recover from one race to another. 
The other British winners in match nine were Northampton SC's Ed Mildred and Freya Anderson, who trains at the Bath National Centre under coach David McNulty. Another versatile performer, multiple European Junior medallist Mildred played his part in a dominant display from a London Roar quartet in the Men's 4x100m Freestyle Relay. Adam Barrett helped his Energy Standard foursome to fourth in that race. 
Olympic champion Anderson, meanwhile, followed up a third-placed finish in the Women's 4x100m Freestyle Relay by anchoring her Roar team to victory in the Women's 4x100m Medley Relay. The DC Trident foursome featuring another Olympic gold medallist in Anna Hopkin came fourth.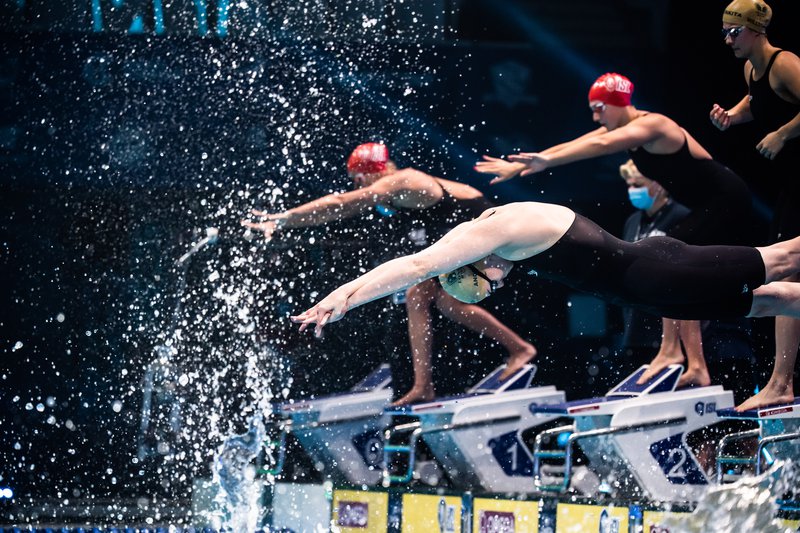 Podium places abounded for other British competitors in match nine. Loughborough National Centre athlete Luke Greenbank notched a pair of second places, in the Men's 200m Backstroke and as part of the Mixed 4x100m Medley Relay team, while European Junior champion Katie Shanahan backed up a Women's 400m Individual Medley triumph in match eight by finishing second in match nine. 
The men's event provided some valuable points for Toronto Titans, courtesy of Rio 2016 and Tokyo 2020 Olympian Max Litchfield, who is part of David Hemmings' cohort in Loughborough. There were also fourths for Ross Murdoch (Men's 200m Breaststroke) and Candice Hall (Women's 200m Butterfly).
Match 10 featured plenty of Brits, primarily across the New York Breakers and Team Iron squads. The points began to roll in early for the British Breakers, with Molly Renshaw coming out on top in a dramatic finale to the Women's 200m Breaststroke. Training partner and friend Abbie Wood was also involved in the sprint finish, ultimately touching third - but she was soon in winning ways, tying for first with Olympic champion Yui Ohashi in the 200m Individual Medley, as her impressive ISL season continues. She also placed second in the 400m event.
Later in the meet, Joe Litchfield - an Olympic debutant in Tokyo, like Wood - was also in winning ways in the Men's 200m Freestyle. He got the better of compatriot Matt Richards in another brilliant finish, touching a mare 0.07 seconds ahead of the Iron racer in the latest showing of Britain's eye-catching strength in depth in the 200m Freestyle event, whether in long-course or short-course competition.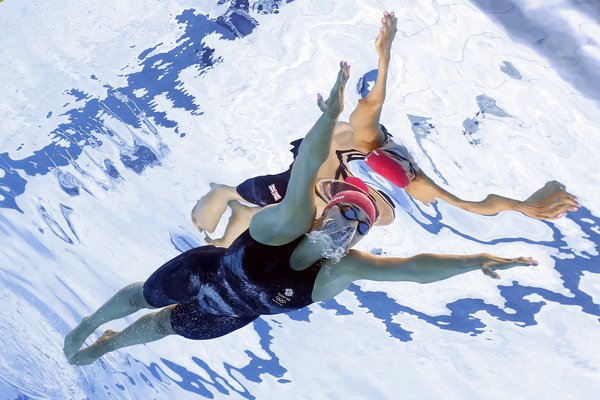 Swansea Aquatics' Alys Thomas boosted Iron's points haul by flying to second in the Women's 200m Butterfly, as well as notching a couple of fourth-placed finishes as part of Women's and Mixed 4x100m Medley Relay teams.
Relays were again a big source of points for the Brits. Jacob Whittle put in a pacey opening leg to lay the platform for Breakers to finish second in the Men's 4x100m Freestyle, with Richards helping an Iron quartet to fourth. Renshaw's breaststroke helped New York to third in the Women's 4x100m Medley Relay, Thomas and her Iron team coming in right behind in fourth, just as her Mixed 4x100m Medley Relay foursome did.
The match was actually won by the Aqua Centurions, for whom Holly Hibbott contributed with a fourth-placed finish in the Women's 400m Freestyle. Their tally of 563.0 was just ahead of the Iron on 529.0, with the Tokyo Frog Kings third on 397.0 and New York fourth on 272.0.
The final result in match nine saw 2019 champions Energy Standard winning with 568.0. They were followed by the Roar on 457.5, Toronto third on 380.5 and DC Trident fourth with 357.0. 
TABLE AFTER THE 10 REGULAR-SEASON MATCHES
1. Energy Standard - 16
2. Cali Condors - 15
3. London Roar - 13
4. Toronto Titans - 12
5. LA Current - 11
6. Aqua Centurions - 10
7. Iron - 8
8. Tokyo Frog Kings - 6
9. DC Trident - 5
10. NY Breakers - 4