Britain's swimmers bound for the 2017 FINA World Championships in Budapest have completed a vital phase of their preparations after a National Camp in Thailand.
The team have now travelled east and will compete at the Japan Open in Tokyo (19 to 21 May) where they will experience the culture and environment ahead of the 2020 Tokyo Olympic Games.

In June they will gather once again for the Seven Hills Meet in Rome, Italy (23-25 June) before the team converges on Edinburgh for a final preparation camp ahead of the World Championships (23-30 July).
About the competition, Olympic Champion Adam Peaty said: "The Japan Open is all about racing hard at this time of the season. I'll be looking to refine my race skills and make progress across the areas where I'm maybe a bit weaker."
British Swimming Head Coach Bill Furniss explains the location of the camp and competition has been designed to expose the team to a different culture as they work towards their long-term goal.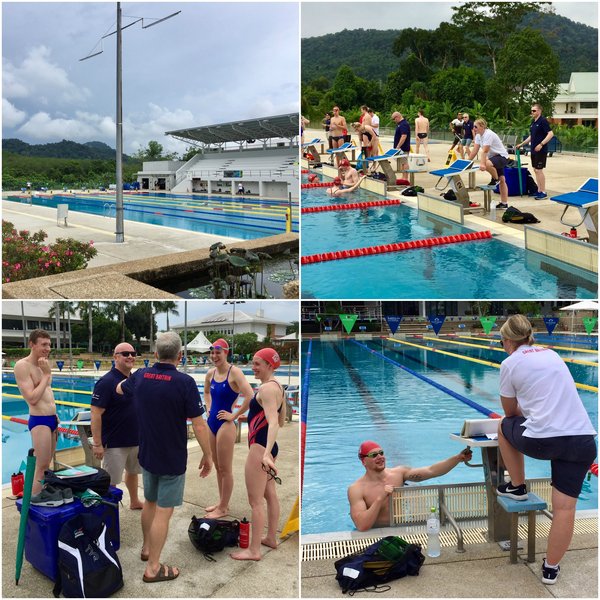 "Following the camp we flew straight to Tokyo as we put in place our strategy to the 2020 Olympic Games," explained Furniss.
"It will be good for this squad to go in year one of the cycle. It will build experience and awareness, and the calendar allows it this year. 2018 will be different as we have the Commonwealth Games in Australia and European Championships in Glasgow to look forward to but we're already exploring the possibility of returning in 2019.
"Tokyo is going to be a very tough meet and a good standard of competition. Japan is using it to top up its World Championship team so it's going to be a stern test for all involved.
"At the end of June we will team up again for the Seven Hills Meet in Rome. The event stands out due its high standard and the timing for us is perfect as it gives is a good period of time before we meet up for the World Championship holding camp in Edinburgh."
You can view live results here