Find out more about our senior swimming team staff and coaches.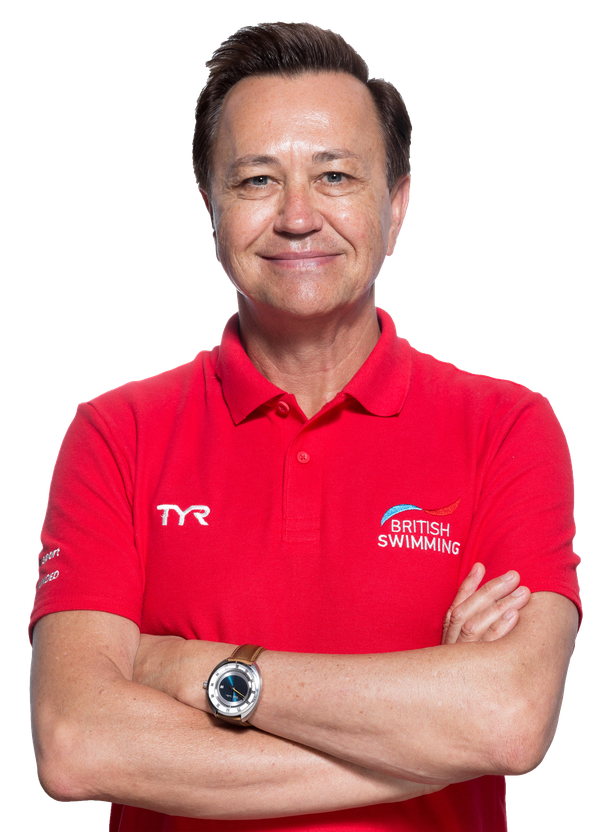 Chris Spice - National Performance Director
Chris Spice joined British Swimming as the National Performance Director of swimming in April 2013 and has overseen a restructuring of how elite swimming is managed and developed in Great Britain.
Spice led Great Britain to its best ever performance at an Olympics for over 100 years and during his tenure so far over 85 international medals have been won by British swimmers.
Other major highlights for Spice include the FINA World Championships in 2015 held in Kazan which saw the British team achieve five world titles, the best ever performance for Great Britian.
Before joining British Swimming, Chris was the Performance Director at British Basketball, a role he started in 2007, where he was responsible for the performance of the Great Britain senior and under 20s programmes as well as working with the home nations to develop a systematic approach to elite player development. He also lead the TeamGB Basketball teams at London 2012.
In 2001 he was appointed the Performance Director for England Rugby and was in this role when England lifted the Rugby World Cup for the first time in 2003.
Early career highlights saw him take up the role of Performance Director of Great Britain and English Hockey in 1997 and oversaw the men's and women's GB teams until early 2001. The England men and women won silver and bronze at the Commonwealth Games in Malaysia and two European medals in 1998.
Before beginning his career in performance management Spice was an international hockey player and gold medal winning coach with Australia. In his time with the Hockeyroos the team was ranked number one in the world from 1993 to 1997 winning two Champions Trophies, the World Cup for the first time in 1994 and Olympic gold in Atlanta in 1996.
---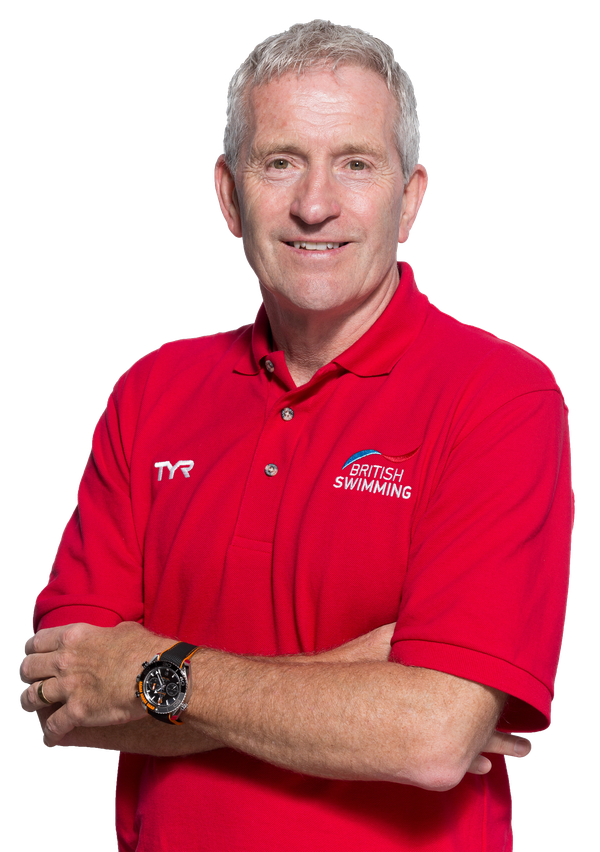 Bill Furniss - GB Head Coach
Bill Furniss is the British Swimming GB Head Coach.  He led the coaching staff and athletes to Great Britain's most successful Olympic Games for more than 100 years at the Rio 2016 Games.
His primary role is to provide leadership and management support to the British Swimming coaches, ensuring there is a consistent approach to the technical standard developed and delivered to the World Class Programme.
Furniss is a hugely experienced British coach having worked in the industry for more than 30-years at an international level and prior to taking his position with British Swimming he was the head coach of the Nova Centurion swimming club.
He has worked with a number of highly successful athletes, most notably four time Olympic medallist Rebecca Adlington.  He was part of the British coaching staff at the London 2012 Olympics and four years earlier in Beijing.
---
Mel Marshall - National Centre Lead Coach (Loughborough)
Mel Marshall was appointed as National Lead Coach in Loughborough in 2016 where her swimmers include grand slam winning swimmer Adam Peaty.
Mel has overseen Adam Peaty's rise to the top of the international swimming stage, coaching him to gold medal success at every level - Olympic, World, European, Commonwealth and British.
Since 2014 Mel has been an integral part of the national team with continued responsibility for leading the men's medley relay which won silver at the Olympics in Rio and gold at the European Championships in 2016 and 2014. 
Mel has attended the Olympics, the World Championships, two European Championships and a Commonwealth Games in her time as a coach. Previously Mel featured on various national junior teams. 
In 2015 and 2016 Mel was awarded the title of British Swimming Coach of the Year.
Before moving to Loughborough, Marshall was the head coach at the City of Derby Swimming club and was selected to join the UK Sport elite coach programme in 2016. 
Before turning her hand to coaching, Mel had a successful career as a swimmer herself which included winning six medals at the 2006 Commonwealth Games in Australia and Bronze at the World Short Course Championships in 2008. She retired from professional swimming in 2008.
---
David McNulty - National Centre Lead Coach (Bath)
David McNulty is the National Lead coach at British Swimming's National Centre Bath where he heads up a group of swimmers including three Rio 2016 Olympic medallists and Team GB's first double medallist of the Games, Jazz Carlin.
David has produced a high quality crop of international medallists including Carlin, Siobhan-Marie O'Connor and Chris Walker-Hebborn who all won silvers in Rio.
Making his senior international debut as a coach in 2001, where he won a relay gold at the World Championships, David has attended four Olympic Games and nine World Championships. He has won six Olympic medals from five different athletes
David coached Jo Jackson to bronze at the Beijing Games in 2008 in the 400m Freestyle and four year later helped Michael Jamieson to silver in the 200m Breaststroke at the London 2012 Games.
David has been a mainstay of the British team for the past 16 years and has continuing responsibility for leading the women's medley relay team. The team won European gold in London in 2016.
He was selected to be part of UK Sport's inaugural intake of the elite coaching programme, successfully graduating in 2016, and was also nominated for British Swimming's Coach of the Year Award in 2016..
His coaching started part-time at Durham Aquatics at the age of 20, following time as a competitive swimmer, he remained in post for 18 years working his way up to the position of head coach.
---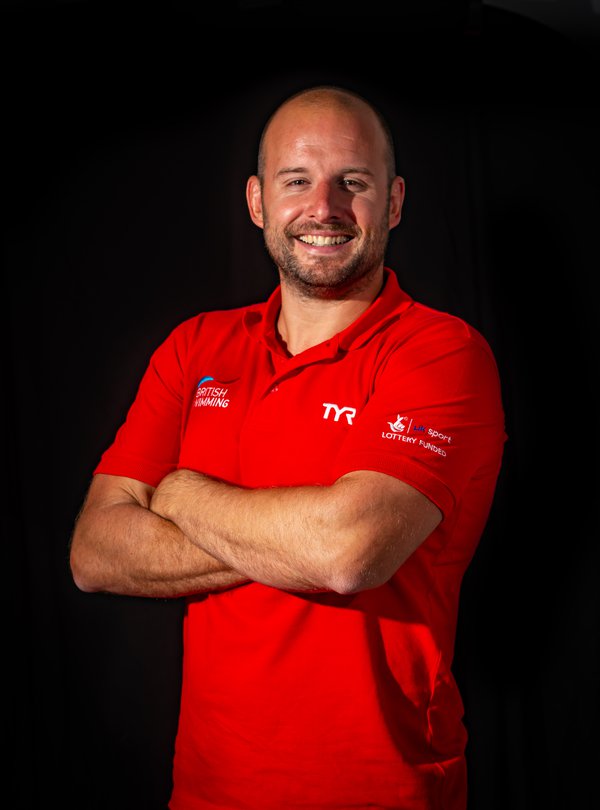 David Hemmings - National Centre Coach (Loughborough)
David Hemmings is the National Centre Coach at the British Swimming Performance Centre in Loughborough - and he has coached swimmers to world and European titles in recent years, including Abbie Wood, Molly Renshaw and James Wilby. 
He has been in the role since the restructure of the Performance Centres (then National Centres) in 2017, having previously taken on an Assistant Coach position at the training venue. 
Before his time in Loughborough, David - who has coached on senior staff teams at Tokyo 2020 and previous World and European Championships - was Head Coach at Hillingdon Swimming Club.
Steven Tigg - University of Stirling Coach
Steven Tigg is based at the National Swimming Acadamy on the University of Stirling's campus in Scotland where he coaches double Olympic silver medallist and World Champion Duncan Scott as part of the university swim team.
The World Championships in 2017 will be Steven's first senior international British team but previously he has coached on various junior international teams including Baku 2015 European Games and the Utrecht 2014 European Youth Olympic Festival.

Before moving to Stirling Steven was a coach with F.I.R.S.T (Falkirk Inter-Regional Swim Team). Previous coaching positions have included head coach of South Ayrshire and coach at Alloa ASC.
---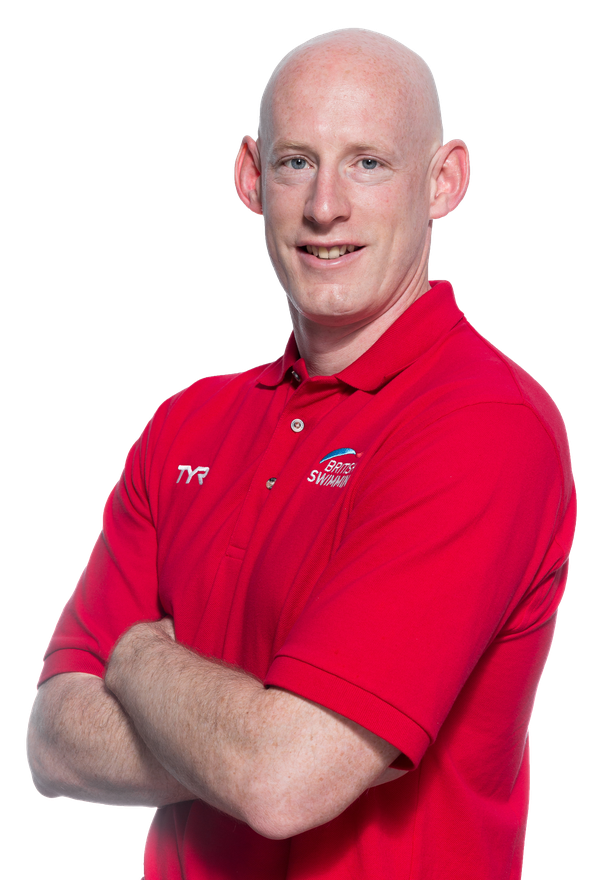 Andi Manley - Loughborough University Coach
Andi Manley is a performance coach with the Loughborough University swimming team where he works with the likes of Charlotte Atkinson who won two debut titles at the 2017 British Swimming Championships.
The World Championships in 2017 will be Andi's first British senior team but since 2011 he has been selected onto various British juniors teams at various levels of international competition.
Previously Andi held the position of head coach of the Derventio Excel Swim Squad based in Derbyshire for six years and promoted a number of young swimmers from the club to the Loughborough programme including Abbie Wood and Imogen Clark.