UK Sport has supported British Swimming over the past seven Olympic and Paralympic Cycles with National Lottery and Exchequer funding to support and enhance their medal winning potential

Content presented by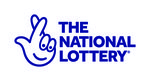 Every year we give out millions of pounds from the National lottery to good causes, find out more here.
British Swimming provides their athletes with comprehensive coaching and sports science and medical support at state of the art training facilities.
Athletes are supported to attend key competitions all around the world to ensure they are best prepared for major championships and provided with funding to cover their living and sporting costs to ensure they can commit 100% to their sport.
British Swimming is able to create this kind of environment for their aspiring medal winners thanks to sustained investment of National Lottery funding from UK Sport.
UK Sport has been investing in high performance athletes through the World Class Performance Programme since 1997. Over this time Great Britain has risen from a nation with an inconsistent record at the Olympic and Paralympic Games to a world leader in Olympic and Paralympic sport, resulting in the incredible medal hauls at London 2012, Sochi 2014 and Rio 2016 and the ensuing sense of national pride.

Up to £345million of National Lottery and Government investment has been committed to at least 32 sports to build on this success at the Tokyo 2020 Olympic and Paralympic Games.
UK Sport is also investing over £30m National Lottery and Government funds into eight winter sports to deliver medal success on the #PathtoPyeongChang 2018.  

UK Sport's vision is to inspire the nation through Olympic and Paralympic success. To learn more about UK Sport visit the website here.