Olympic and European champions are part of the British Diving team ready to take on their international rivals in the new-look World Aquatics Diving World Cup later this year. 
World Aquatics have confirmed the format of the fresh competition - which replaces the previous World Series contests - as a three-event setup. The first leg will take place in Xi'an, China from 14th-16th April, before heading to Montreal in Canada from 5th-7th May.
Results from those first two Diving World Cup events will then qualify athletes for the Super Final, hosted in Berlin, Germany from 4th-6th August. The top 18 divers in individual events and the top eight groups in the synchronised and team events will compete in Berlin, where they will aim to claim the inaugural World Aquatics Diving World Cup Super Final titles.
Targeting those big results as part of their journey through the 2023 season will be a 12-strong British team, which includes six medallists from last year's World Aquatics Championships.
Anthony Harding, Jack Laugher, Matty Lee, Grace Reid, Andrea Spendolini-Sirieix and Noah Williams all earned medals at Budapest 2022 – with five of them medalling at all three major internationals - and they make up half of the diving dozen set for the Diving World Cup.
Joining them will be European champions Lois Toulson and Ben Cutmore, Olympic medallist and 2022 Commonwealth champion Dan Goodfellow, Yasmin Harper - who claimed bronze in Rome last year - Scarlett Mew-Jensen and World Junior medallist Desharne Bent-Ashmeil.
The refined competition format will now feature all individual events going straight from prelims to final, with synchro and team events competed in straight finals. There is also increased prize money available for competing athletes.
Laugher is excited at the prospect of the new-look event and the role it can play in preparing him and his teammates for the remainder of the Paris 2024 cycle.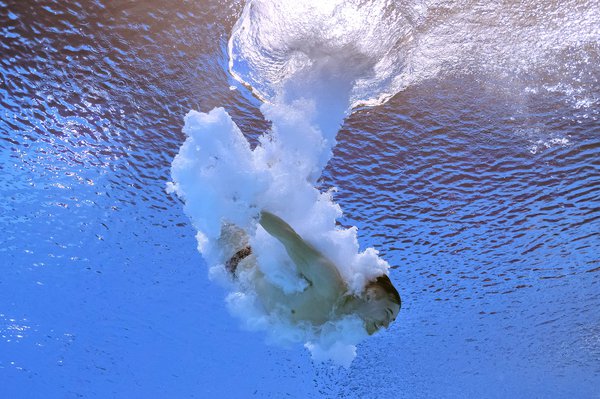 "I really felt the mojo with the Diving Working Group and where we are setting up the sport for the next years, heading into the World Aquatics Championships in Fukuoka and the Paris 2024 Olympic Games," he said.
"The future of our sport is bright. I'm excited about the upcoming changes we'll see in diving. From the refinement of the competition format to having a deeper prize pool, we're making this sport even more attractive for athletes. This gives me, my peers and future generations more to aim for and achieve in this beautiful sport."
British Diving Head Coach Alexei Evangulov added: "We are very pleased to have these key competition opportunities confirmed for our 2023 schedule, as we ultimately build towards the World Championships in July and then the Olympic Games next summer.
"These Diving World Cup events give our athletes the chance to compete against the very best competitors from across the globe and to test the work we have been putting in in training and at our domestic events. We know the team we have named will make the most of these opportunities, and we're looking forward to when the time to compete arrives."
British Diving athletes selected for World Aquatics Diving World Cup
Desharne Bent-Ashmeil
Ben Cutmore
Dan Goodfellow
Anthony Harding
Yasmin Harper
Jack Laugher
Matty Lee
Scarlett Mew-Jensen
Grace Reid
Andrea Spendolini-Sirieix
Lois Toulson
Noah Williams