Oliver Heath delivered Great Britain's first medal of the European Junior Diving Championships in taking the Boys B 1m Springboard title, with two further silver medals secured by platform synchro pairings in the opening three days of competition in Rijeka. 
[Images featured courtesy of LEN / Vojislav Gelevski]
The Croatian coastline provided a stunning backdrop for Plymouth Diving's Heath to mark his international debut in style - while Juliette John and partner Hannah Newbrook, in addition to Jorden Fisher-Eames alongside Noah Penman, respectively dived to silver in their A/B Platform Synchro events on day two of the European Junior Diving Championships.
Having qualified in a steady fourth position for the Boys B 1m Springboard medal contest, Heath performed his four-dive finals list with great composure to improve by 41.65 points from his morning prelims effort and finish on a cumulative gold medal total of 376.55.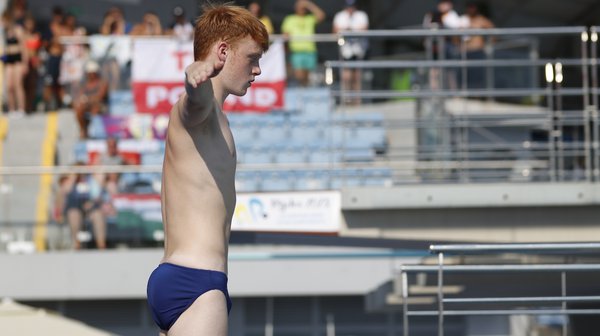 The crescendo of his performance came in the closing stages - as with small margins separating the top three after the penultimate round, Heath lay in second and had the same final dive on his programme as those either side of him in the standings. That Forward 1 1/2 Somersaults 2 Twists Free (5134D) would be Heath's dive of the day as he moved to the top of the standings.
"I'm very proud considering it's my first Europeans so I'm over the moon," Heath told LEN after the Boys B 1m final.
 "I saw it was close between the top three and because we all have the same last dive it was a bit more nerve-wracking, but it all worked out."
Later on Sunday evening, Dive London duo John and Newbrook ran the competition close for the Girls A/B Platform Synchro crown only to be narrowly usurped in the final round by their Ukrainian competitors.
With the highest degree of difficulty list of all finalists, John and Newbrook opened strongly on a Forward 1 1/2 Somersaults Pike (103B) required dive which was well received by the judges, before putting together two 55+ point efforts at the end of their dive series to take the silver on European junior stage.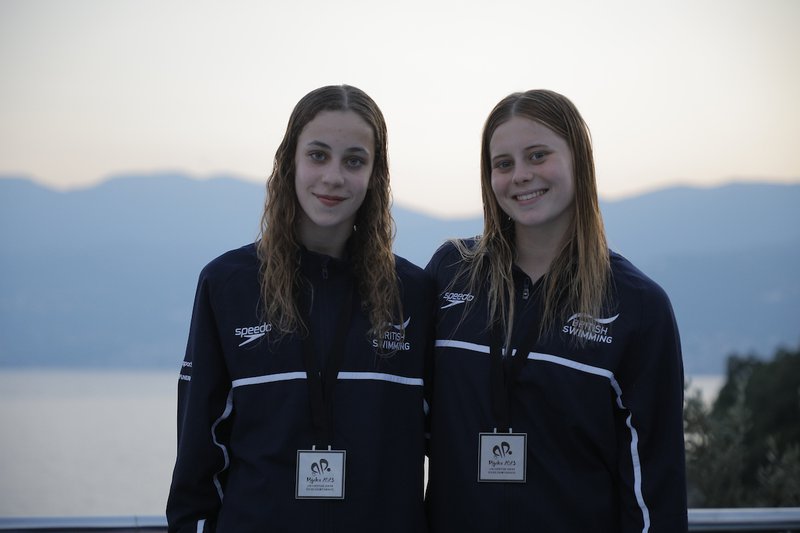 That result was matched by the partnership of Fisher-Eames and Penman in the Boys A/B Platform Synchro – earning their spot on the second rung of the podium with a total of 283.02.
Penman of Aberdeen Diving Club and Fisher-Eames of Dive London showed remarkable consistency in their synchronicity, with no score less than a seven to count from the synchro judges throughout -and their silver was sealed with a superb fifth round Back 2 1/2 Somersaults 1 1/2 Twists Pike (5253B) for 64.32 points.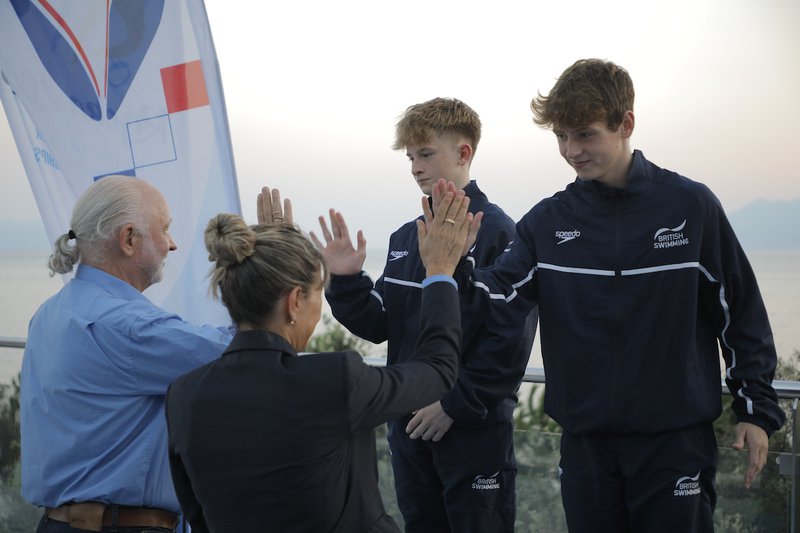 Elsewhere across the opening three days of competition the British foursome of Hugo Thomas, Evie Smith, Juliette John and Robbie Lee opened proceedings with a fourth place finish in the Mixed Team Event on Saturday, and Amelie Underwood concluded the Girls B 3m final in fifth overall on day two. Meanwhile Hannah Newbrook and Noah Penman contested individual action following their respective involvement in synchro medals – Newbrook placing fifth in the Girls A Platform, and Penman ranking fifth in the Boys A 1m Springboard final ahead of compatriot Leon Baker in seventh.
Over 300 14–18-year-old divers are participating in 17 medal events during seven days of competition in Croatia's third-largest city. Full results can be found on DiveRecorder, with live streaming of the event on LEN TV. Full event details can be found at rijekadiving2023.com.