British Swimming are delighted to announce Jen Leeming as the new Performance Pathway Lead for diving, starting in November.
Leeming joins up with the British Diving team just under 10 months away from the 2024 Olympic Games in Paris and on the back of another hugely successful summer, in which British divers secured three medals and eight Olympic quota spots at the World Championships in Fukuoka, Japan, as well as a further seven medals - and an additional Olympic spot - at June's European Games and multiple successes at the European Junior Championships as well. 
Jen will join the organisation from Edinburgh Diving Club, where she currently serves as the Performance Coach, overseeing athletes such as James Heatly  - who took a brace of bronze medals at the 2022 World Aquatics Championships under her guidance - and previously two-time Olympian Grace Reid during her stint at the Scottish club.
She has coached on both British and Scottish senior and junior teams for a number of years during her tenure at the Royal Commonwealth Pool, and will look to build on this experience with the team set to compete at a number of competitions in the coming months.
Initially, Leeming will work on a hybrid basis, combining some of her coaching responsibilities with the British Diving Pathway role, where she is excited to bring through the next generation of Olympic and World Championship medallists across the springboards and platforms. 
The purpose of the Performance Pathway Lead is to manage and implement all aspects of the Performance Pathway in Diving from Home Nations Talent to the World Class Programme - leading on the key relationships with the Home Nations - Swim England, Scottish Swimming, and Swim Wales to ensure a fully aligned and cohesive approach.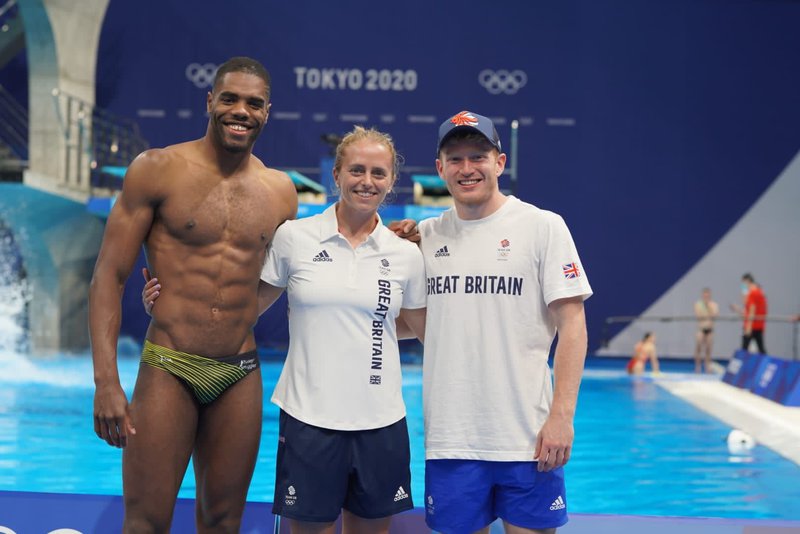 "I'm really looking forward to working in British Diving in a slightly different role to what I've been doing previously", said Leeming.

"I'm also looking forward to using the knowledge and experience that I've built up in the Olympic world, in Commonwealth coaching positions I've had, and also my experience working within Scotland and the national programme there, and the management and developing of the programme within Edinburgh since 2012.
"Obviously the British Diving pathway has been quite successful to this point, but it's important to make sure that we are continuing to be innovative and push forward to create new divers, new coaches, better programmes, better understanding of diving and find new skills and techniques to improve the level we're at and push forward even further, to underpin the work that Alexei [British Diving Head Coach Alexei Evangulov] is doing with the Podium athletes and to make sure the ones coming through for 2028 and beyond are of the same level if not better than the athletes we have for the upcoming Olympics in Paris."
British Swimming's Head of Performance Development Alan Lynn gave his thoughts on Leeming's appointment off the back of a successful summer for divers across all age groups.
"We are delighted to have appointed someone with Jen's experience and credibility to this role. Her passion for diving and her standing within the diving community make her the ideal person to lead the development of the pathway beyond Paris and into the LA cycle," he said.