British Swimming is pleased to announce that the 2020 British Swimming Championships will make the move back to the London Aquatics Centre and will welcome more competitors than ever before. 
Given the higher cost of the event being in London, British Swimming's Performance Implementation Group has agreed that this provides a great opportunity to open the event up to a much larger group of competitors to meet the heightened interest in the 2020 event. Taking place from the 14th – 19th April,  the British Championships will also act as the selection event for the Tokyo 2020 Olympic Games as well as the European Senior and Junior Championship teams. 
British Swimming's Head of Elite Development, Tim Jones, explained:
"Listening to feedback from the last couple of British Championships, we believe that having more athletes involved will spark positive interest in the meet from the swimming community, promoting a more inclusive event. We are going to run three sessions per day, comprising of faster heats in the morning, slower heats early afternoon, and continue with a three-final format in the evening in a similar vein to previous British Championships. This approach has been implemented across the world and widening the scope of these competitions have been  accepted positively. 
"We have discussed for a good period of time the issue of qualifying times, and have landed for ease on a simple single entry time, which has been made simpler given there is only one junior team being selected this year. We really look forward to welcoming a host of first-time athletes to the 2020 British Championships."
Qualification times for the 2020 British Swimming Championships: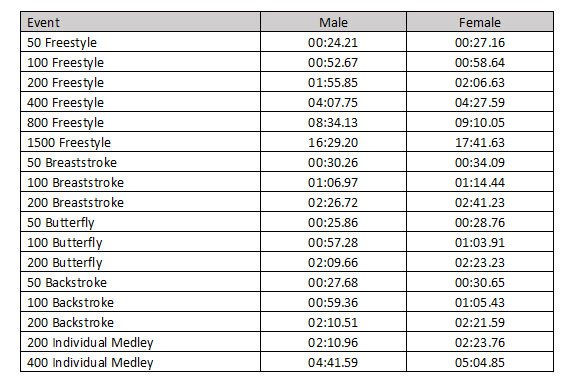 Further meet information will follow in due course.