British Swimming has selected fifty-four athletes for its World Class Performance Programme for the 2018/19 season following an extensive selection procedure. 
British Swimming undertakes a thorough analysis of athletes' current and past performances to assess their ability to win future medals on the Olympic stage.
Athletes selected on to the World Class programmes are eligible to receive training camp and competition opportunities throughout the selected season.
They also have access to world-class sports science and medicine services, as well as enhanced support from British Swimming performance staff and National Institute of Sport programmes across the UK.
Athletes will also receive targeted financial assistance from UK Sport through the World Class Performance Programme's Athlete Performance Award (APA).
Commenting on the selection announcement, British Swimming National Performance Director Chris Spice said "2018 proved a successful one for the World Class programme culminating in our home European Championships where we won our most medals in history (19 in Olympic events).  This was on the back of a highly successful meet in Finland with our European Junior squad which has made this selection all the more difficult.
"We selected a much larger team at the European's than we normally would with seventeen new members selected to the senior team last season. As a result, we unearthed some exciting youngsters and the focus is to maximise our efforts in the next two years.
"We will be returning to our much tighter selection policy next year for the 2019 World Championships in Gwangju as we head into the final year of the 2020 Olympic cycle.
"We look forward to working with the athletes and their coaches to move our performances forward in this very important season."
Double Olympic medallist Jazz Carlin is taking time out at the moment to get ready for the season after a difficult year with illness and injury.
Athlete selected for the British Swimming World Class Programme: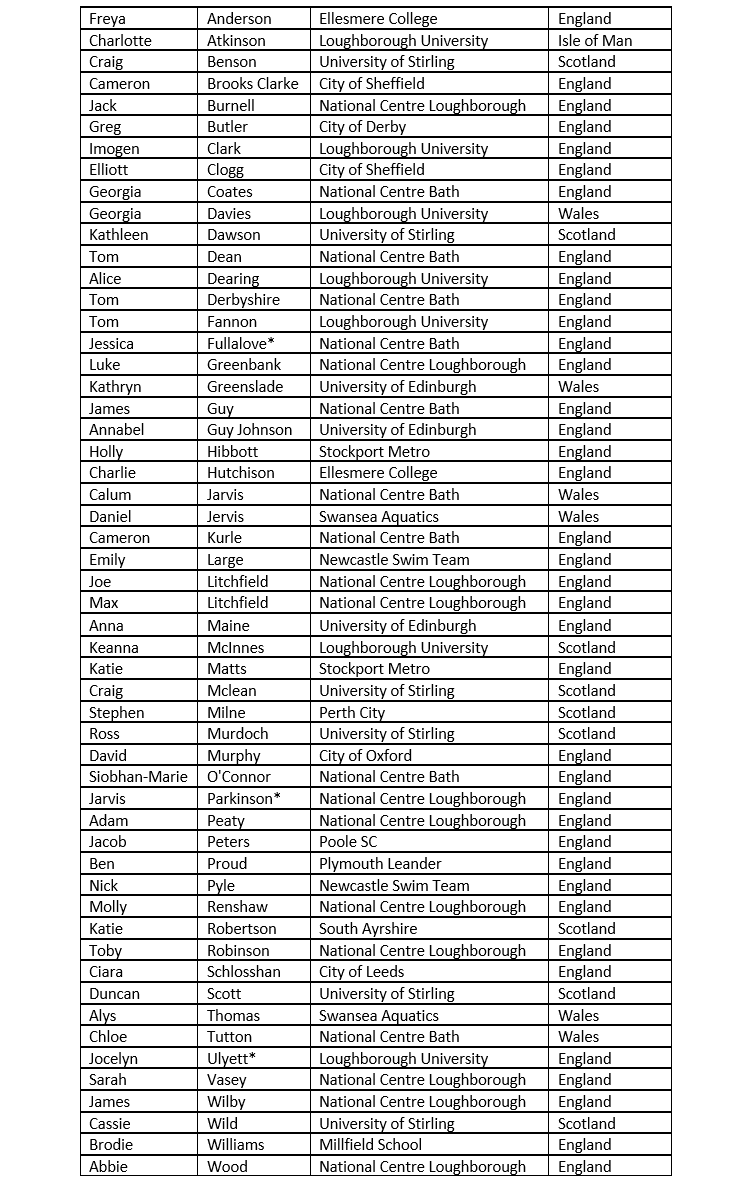 * subject to performance review at the end of April 2019