Kathleen Dawson wrote her name into the record books on Saturday night at the Manchester Aquatics Centre with a stunning swim to win the Women's 100m Backstroke.
After personal bests in both the 50m event last night and in her 100m heat this morning, all eyes were on the Stirling swimmer, as well as training partner Cassie Wild, who had also shown excellent form earlier in the day.
Storming down the first 50m, Dawson had already built a commanding lead, showing no sign of slowing down as she pressed all the way home to touch in 58.65, the fastest ever swim by a British athlete outside of the suited era. Wild stuck to her guns too, chasing her teammate hard all the way to be rewarded with a massive personal best and her first sub 60 second swim.
Naturally delighted, Dawson said afterwards:
"I'm over the moon with that! I mean I don't want to toot my own horn, but I kind of expected to go a 58 because I've been swimming so well at these time trials we've been doing in Stirling, so it was expected, but I'm still buzzing with it.
"This morning I had kind of relaxed the first fifty so I knew I had more to give in the first fifty tonight, and then I just wanted to repeat the second fifty like I did this morning so it all just came together."
On Wild's swim, she added:
"We've been training so well together and I'm really proud of her - we've both been swimming class and looking at that opportunity to make the Olympics."
Another Stirling swimmer, Duncan Scott, did the double on Saturday night, the World Champion taking victory in both the 200m Individual Medley and 100m Freestyle, getting the better of quality opposition in two tightly fought contests.
First up, Scott came out on top in a brilliant medley final, overhauling the Litchfield brothers in the lanes outside him, with Joe making a late charge to just miss out on a personal best.
Half an hour later the multi-eventer went again in a fast and furious 100m contest, drawing on all his reserves to get the touch ahead of halfway leader Tom Dean, just two hundredths of a second seperating the pair. Rising stars Matt Richards and Jacob Whittle also put together strong races, the latter delivering a personal best effort.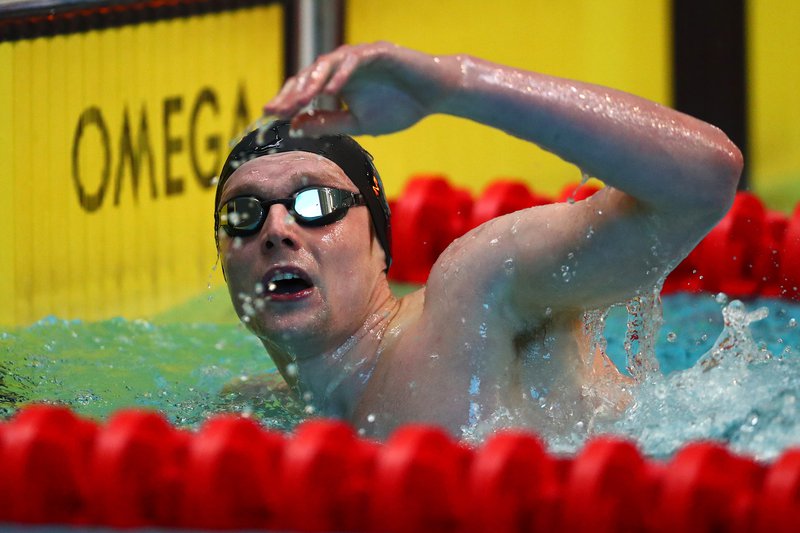 It was certainly a good night's work for Duncan Scott, and afterwards he summarised:
"It was good. I train to do doubles like that and it was good I was able to execute the races the way that I wanted to. They were hard races and there are some boys in there who are really quick and it was good to go against some of those 200 IM boys.
"It's a year since I raced the Edinburgh International so it was good to get back out there with some long course racing and I really enjoyed it, especially the 100 Free. It was really tight and it was good to see a couple of the boys with PBs in there, which is really good for British Swimming and with the trials coming up."
The Women's MC 100m Breaststroke was another high quality contest, S6 Maisie Summers-Newton taking the win with 840 points, S14 Louis Fiddes second with 798 points and Grace Harvey, who also swims in the S6 classification, obliterating her personal best to take third with 693 points.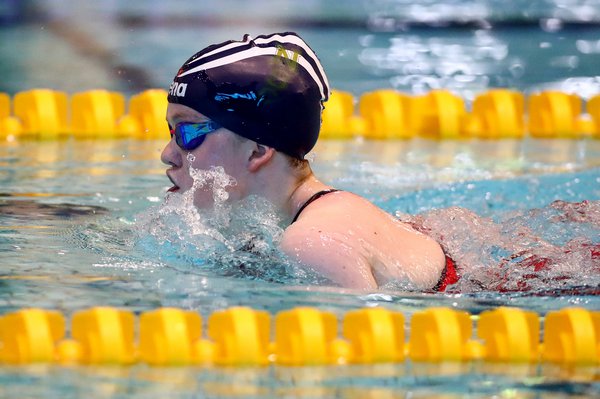 The Women's 200m Freestyle, sandwiched in the middle of proceedings, went down to the wire, a late charge from Freya Anderson overhauling an in-form Abbie Wood, the Bath swimmer showcasing her power down the final 50m to win by two tenths.
Zara Mullooly lowered her own British S10 record with a beautiful swim in the Mixed Classification race, the Northampton swimmer stopping the clock in 2.13.30, good for 898 points. Chasing her hard throughout was Toni Shaw, the 18 year old, who swims in the S9 category, scoring a 2.16.40 personal best, leaving her just 35 points adrift of her GB teammate. Shaw went even better in the 50m Butterfly an hour later, as she set a British record of her own with a 31.83 effort – S3 Ellie Challis won that one.
The Women's 100m Breaststroke was another enthralling showdown, with arguably the star of the Manchester International, Molly Renshaw, doing battle with her National Centre Loughborough teammate Sarah Vasey. This time it was the Mel Marshall coached sprinter who took the spoils, just shy of her personal best, with Renshaw not far away.
James Guy showed good form yesterday, but went one better in the Men's 200m Butterfly on the second day of action, a dominant performance seeing him come within a second of his personal best. Aimee Willmott was another runaway winner, the Steve Tigg coached swimmer showing good in-season form in her favoured 400m Individual Medley, as she builds towards the British Swimming Selection Trials next month and chasing a place on what would be her third Olympic team.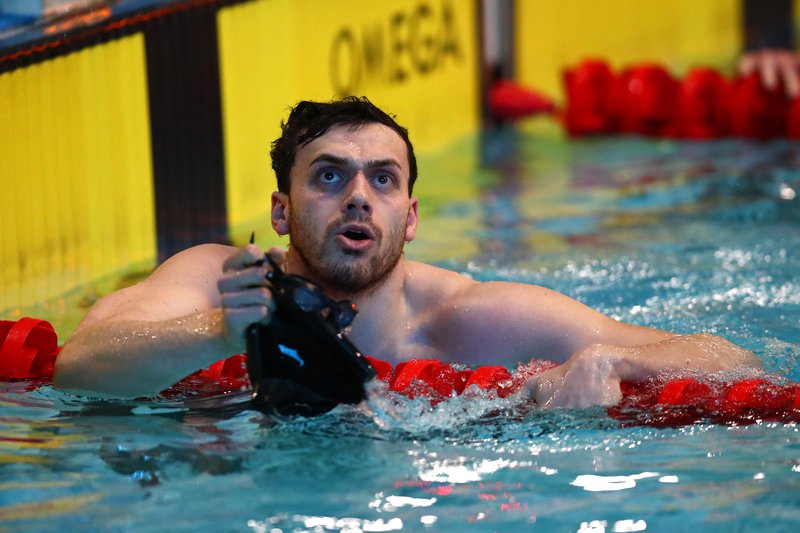 Like Willmott, Daniel Jervis was head and shoulders above the rest in the Men's 1500m Freestyle, the Swansea man swimming an aggressive race as he too starts to fine tune his preparations for that meet in London next month.
Adam Peaty did what he does best in the Men's 50m Breaststroke, winning by almost a second from James Wilby, who will line-up in the 200m event tomorrow hoping for another strong swim to round out a great weekend.
There were only three men in it, but the Men's MC 50m Backstroke served up another British record, with Reece Dunn edging out Lois Lawlor and Jordan Catchpole in an extremely tight finish, his winning time 28.24. The open race saw Nick Pyle touch first, whilst the Men's MC 200m Individual Medley saw Rhys Davies take a gun-to-tape victory and Hannah Russell produced a smooth swim to win the Women's MC 100m Backstroke.
Full results from all the action can be found here
You can watch all the action live and on demand via the British Swimming YouTube channel