Thomas Dean and Kathleen Dawson kick started their Tokyo 2020 campaigns in fine form, producing the fastest heat swims of their career.
Sunday's schedule got off to a fine start as University of Stirling duo Kathleen Dawson and Cassie Wild progressed to the semi-finals of the Women's 100m Backstroke.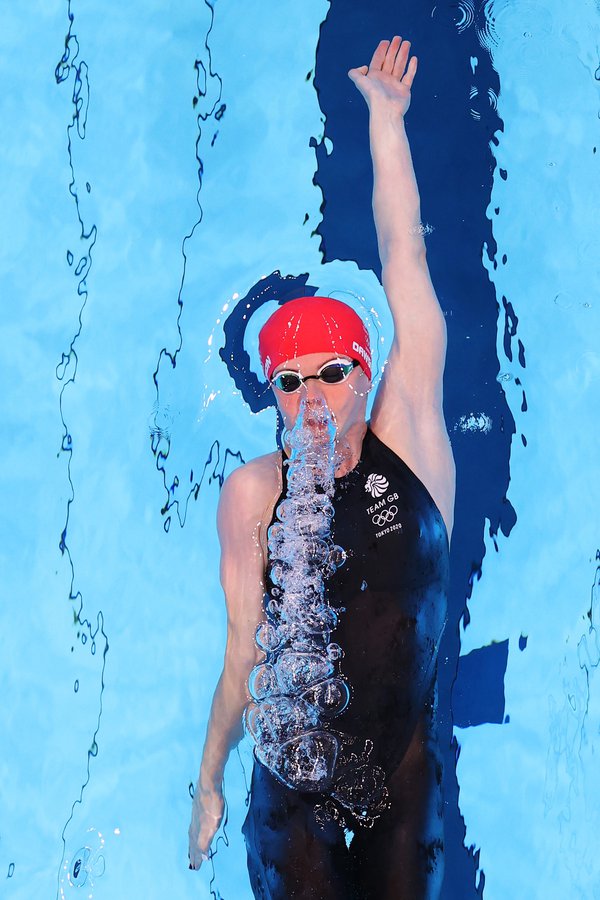 With the two previous heats having seen the former Olympic record broken, the Steven Tigg coached pair were drawn in an equally pacey affair as it fell again in the final heat to the Australian, Kaylee McKeown, swimming in one of the two lanes separating the British pair. European record holder Dawson was certainly happy with the early speed she laid down of her own, commenting on her fourth place in qualifying:

"That was good, I'm happy I went high-ish 58 - I think that's the first time I've ever been 58 in a heat so I'm very happy with it."
For teammate Wild, getting off the mark well was equally important, adding:
"It's my first swim at the Olympics, and though I was hoping to be a little quicker today I've made the semi-finals so I'm really happy with that."
Attentions then turned to the Men's 200m Freestyle, and with Duncan Scott and Thomas Dean heading into the championships with the fastest two times in the world in 2021, they matched up to the expectation of booking their spot in the next round.
British record holder, Scott, was pleased with how he'd positioned himself for the semi-finals as fifth fastest, remarking: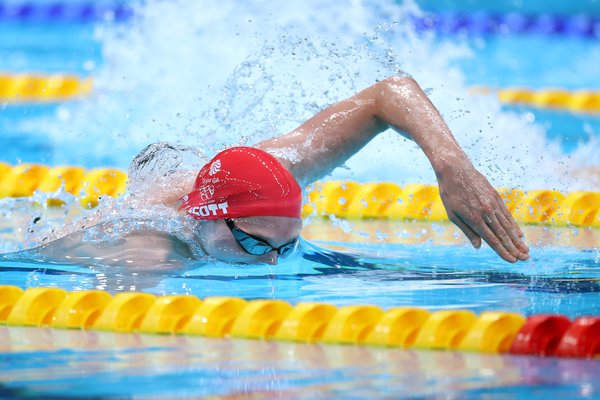 "I was quite happy with that, it should be a solid lane for tomorrow in a really competitive race, and it's good that Deano's in there as well."
For Dean, third fastest overall in the heats, it was all about working through the gears each round, as he added:
"Absolutely it's always a case of blowing the cobwebs away with the first swim of the meet. That's definitely the quickest heats swim I've done, but I mean it's the biggest competition I've done, and with taper coming together at the right time I was due a good swim.
"It was good but it's all about doing the job to get into the semi, and then the semi is just about doing the job to get into the final really, so I'm very happy with it."
A relaxed and raring to go Sarah Vasey was next up, swimming close to her personal best in the Women's 100m Breaststroke to progress within the top 16 ranked athletes to tomorrow morning.
Having had to patiently wait all week to race at April's British Swimming Selection trials for her event, getting into action so soon in the schedule on her Olympic debut seemed to come as a relief to the Mel Marshall coached athlete, as she commented:
"Yeah I'm really happy! Weirdly I wasn't very nervous as I was just excited to race. The aim for me was just to try and make it through each round, so to make it through to the semi with a decent time, I'm just going to go for it and see what happens."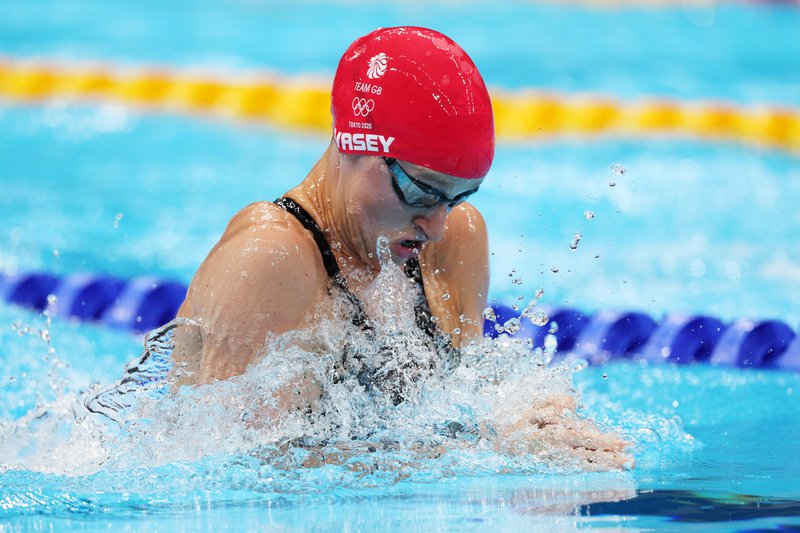 For another of Mel Marshall's training group, Luke Greenbank, there was just fractions of a second in it as he finished two hundredths short of a place in the Men's 100m Backstroke semi-final.
With his main individual focus on the 200m event later in the week, the Loughborough National Centre swimmer admitted a touch of 'frustration' at missing out, but was looking forward to competing back in the arena on Wednesday.
"I think there's definitely more in there, like I said a little bit frustrating, but by no means was it a bad swim so I'll move on from it. It's a really good environment, even though there's no crowd there's still a good atmosphere with all the swimmers in the stands so I'm looking forward to the 200m." said Greenbank.
Further small margins were at play for Britain's Men's 4x100m Relay quartet as they agonisingly fell four hundredths short of the final in the final swim of the session. The quartet of Matt Richards, James Guy, Joe Litchfield and Jacob Whittle went over a second quicker than they did the last time they lined up together in the heats of the May's European Championships, but were just shy of finals qualification in ninth.
With all set to have further race commitments later in the week, James Guy summed up the disappointment of the team whilst looking forward with positivity:
"Of course it's disappointing to miss out here by such a small margin, but that's the way the Olympic Games schedule works. Anything can happen and we saw that in some of this morning's finals, it's done now and we can't change it so we'll just look ahead to the rest of the meet.
"The first swims all important to me, I've got a busy schedule towards the end of next week so I'm feeling good and looking forward to seeing what I can do with the medley boys and my 100m fly."
The five British qualifiers from Sunday's heats will be back alongside Adam Peaty and James Wilby for the Monday morning semi-finals and finals session, starting at 2.30am BST.
Full results and upcoming start lists can be found on the Tokyo 2020 website here. To find details of upcoming British action and where to watch visit our 'What's on?' page.