Great Britain had five individual swimmers and the Mixed 4x100m Medley Relay team progress through the opening round on the second day of European Aquatics Championships heats in Rome, setting up some intriguing showdowns for the finals session later in the day.
Luke Greenbank was the highest individual qualifier for the session, as he moved through to the Men's 200m Backstroke semi-finals in fourth place after a controlled swim. He will be joined by compatriot Brodie Williams, who became Commonwealth Champion in this event just 10 days ago. Brodie qualified 15th, following his effort in the 400m Individual Medley heats 24 hours earlier. Senior international debutant Jonathon Marshall, meanwhile, gained valuable experience in his heat, placing 24th ahead of opportunities in the shorter backstroke distances later in the meet.
Alongside Williams, another recent Commonwealth medallist to progress on the second morning was Tom Dean, as he was back in action for the Men's 100m Freestyle heats. Following what was a comfortable swim, Tom did enough to come back for tonight's final in 11th, alongside fellow freestyler Matt Richards, who qualified in 17th, courtesy of the two-per-nation rule. Jacob Whittle and Ed Mildred lined up alongside each other in the same heat, ultimately finishing in 23rd and 24th respectively.
Also through to the semi-finals later on is Kara Hanlon, as she qualified for the next round of the Women's 100m Breaststroke in 11th place, the Edinburgh University athlete building well into her race.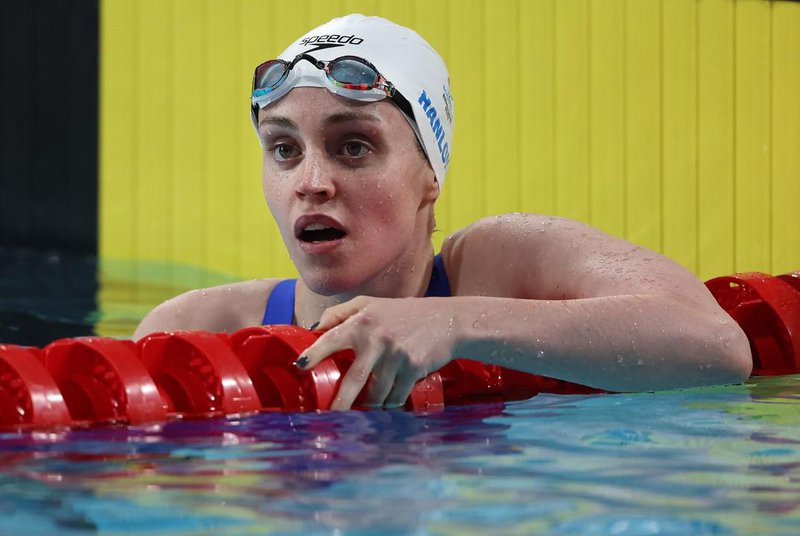 Speaking after completing her first event at the competition, Kara was pleased with how her performance went.
"I was a bit nervous going in but I felt as though I controlled the race once I actually dived in, which I'm really happy with," she said.
"I like to swim easy first 50m, max the second one. I think the last 15 metres is really my strength, so as long as I set up the race up to that last 15m, then I'm usually pretty good coming in to the wall. I'm so proud to represent Britain. It's my first time and only my second major meet ever, so I'm absolutely buzzing with it all and so happy and grateful to be here."
The final qualifiers for the later rounds were the Mixed 4x100m Medley Relay team, Lauren Cox, Greg Butler, Jacob Peters and Anna Hopkin all putting in solid morning performances to see the group through to tonight's showpiece final in fourth place.
Kieran Bird was the final GB swimmer in action, the distance freestyler ultimately coming up short of making the final of the Men's 800m Freestyle, 16th overall following two swims in the Men's 4x200m Freestyle Relay the day before. 
For more info on results, start lists and how to watch every session of swimming on the BBC, click here.