Great Britain's Mixed Medley Relay quartet came close to a medal on the second day of racing action at the Melbourne Sports and Aquatics Centre, while Adam Peaty and Tom Dean navigated their way beyond respective semi-finals. 
A sprinting start to the Wednesday evening session saw Medi Harris, Peaty, Ben Proud and Anna Hopkin compete in the final of the 4x50m Mixed Medley relay, having qualified comfortably with the same line up to position themselves in lane three.
Harris led out the quartet on the backstroke, with Peaty executing a sharp takeover as he dived in for his Breaststroke leg before handing over to Proud - who produced the fastest butterfly leg of the entire field. A classically strong anchor from Hopkin rounded out a team performance that was over a second quicker than their morning effort, and just shy of the podium in fourth after Germany and the Netherlands were disqualified for takeover infringements.
Only one event separated Hopkin being back in the competition pool for her Women's 100m Freestyle semi-final, with the Loughborough Performance Centre athlete going admirably from the outside lane to claim 13th overall.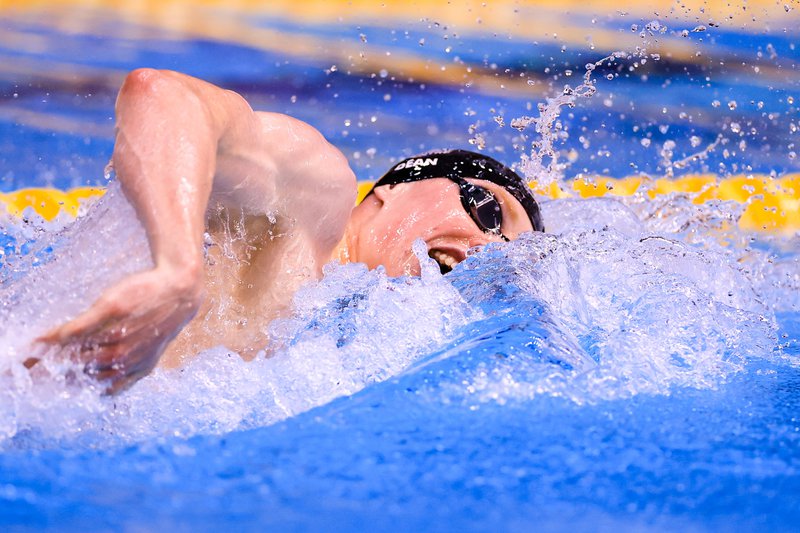 Meanwhile in the Men's 100m Freestyle, Tom Dean and Lewis Burras stood behind neighbouring blocks in the second of two semi-finals. It proved to be a quick one with David McNulty coached athlete, Dean, touching in sixth, however still within the time needed to progress onto the final for another swim. For Burras, the pace of the top eight escaped him but he did well to move on his time from the preliminaries and finish 12th in the rankings.
Returning from his contribution to the relay, Olympic champion Adam Peaty brought his focus to the Men's 100m Breaststroke semi-final. A strong start out the blocks and Peaty found himself in a good battle with Hinomoto of Japan in the early turns before powering in to take the win in his qualifying contest.
Seeded fourth going into the final after the conclusion of the second semi-final, Peaty commented on his appetite for racing again at Melbourne 2022:
"I'm looking forward to having a challenge [in the pool] and I'm loving my swimming again.
"I've had a lot of personal and physical challenges since the Olympics, I did a bit of dancing [on BBC Strictly], but I'm here to race and I'm happy."
Moments prior, Deventio Excel's Imogen Clark had contested her own semi-final for the Women's 100m Breaststroke. Displaying her classic opening sprint speed, Clarke did well to stay up close with the front runners at the halfway stage but ultimately closed out in a respectable 14th position.
Earlier on Isabella Hindley also took part in the heats of the Women's 100m Freestyle, placing 30th in the preliminary standings.
The full Championships schedule, event start lists and results can be found on the World Aquatics website, with live streaming available on the All Aquatics streaming platform.