The stage is set in Dublin for the inaugural LEN European U23 Swimming Championships, which take place from 11th-13th at the Sport Ireland National Aquatics Centre, as an 18-strong British team looks to achieve further success in this packed summer and ahead of an all-important Olympic year.
The team of eight women and 10 men were selected for this first event of its kind off the back of impressive performances at the 2023 British Swimming Championships – with some of the athletes in action this weekend having also made appearances at the World Aquatics Championships and European Junior Championships in the weeks prior.
One such athlete who competed at the latter event is Leah Schlosshan, who took gold in the Women's 200m Individual Medley at European Juniors for a second successive year. The 18-year-old spoke with LEN's Nick Hope ahead of the event – giving some insight into how the inaugural event will help her as she continues the transition between junior and senior competitions.
"Being on a team with such great swimmers and seeing what they do and how they conduct themselves, I just want to be a part of that and go out and do my best", said Schlosshan, who will be competing in the 200m Individual Medley, plus the 100m and 200m Breaststroke events over the weekend.
"It feels special [to be a part of the first British team taking part in the event], especially in Dublin. I have family in Dublin so it's great to have it here. I'm really excited to race – when it first came out I thought it was a really great idea because an under-23 event bridges the gap between junior and senior, and to have this as an opportunity keeps my motivation ahead of the coming season."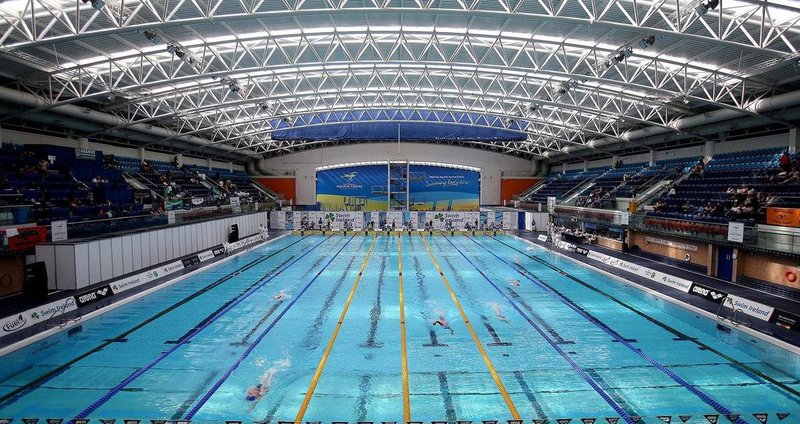 Also in action at the competition following international performances elsewhere in the summer are Greg Butler and Keanna MacInnes, with the pair fresh off the back of performances at the 2023 World Aquatics Championships in Fukuoka, Japan.
Butler will be taking to the pool for all three breaststroke events, while MacInnes is in 100m and 200m Butterfly action.
Every race is available to watch live on the LEN YouTube channel.
Priceless arena experience will be gained by all involved over the three-day meet as the swimmers build towards 2024, as well as the opportunity to compete for medals on the international scene. Senior European medallist Ed Mildred, Commonwealth medallist Evan Jones and distance freestyle Fleur Lewis are among others looking to make their mark in Ireland. Thomas Watkin has been selected for the team in place of Jack McMillan, who has withdrawn from the meet due to personal reasons, while Kate Clifton replaces Eva Okaro for the Dublin event.
With 38 countries and over 500 athletes taking part in the event, which also features invitational representation from the United States, South Africa and Zimbabwe teams, the meet promises to be a great opportunity for the British team to get racing experiences against a number of athletes with senior international prowess – as British Swimming's Head of Performance Development Alan Lynn emphasises when giving his thoughts.
"We are excited to participate in this new event over the weekend in Dublin. Racing with pride, with confidence and fearlessly is the message to our swimmers as they aim to complete a busy season with great performances."
Team selected for the 2023 LEN European U23 Swimming Championships in Dublin, Ireland (11th-13th August):
Jonathon Adam, Bath Performance Centre
Elizabeth Booker, Loughborough Performance Centre
Charlie Brown, Loughborough Performance Centre
Greg Butler, Loughborough Performance Centre
Kate Clifton, City of Sheffield
Alexander Cohoon, Loughborough University
Gillian Kay Davey, Loughborough University
Evelyn Davis, University of Stirling
Lewis Fraser, Swim Wales High Performance Centre
Archie Goodburn, Edinburgh University
Lucy Grieve, University of Stirling
Charlie Hutchison, Loughborough Performance Centre
Evan Jones, University of Stirling
Fleur Lewis, Loughborough University
Keanna MacInnes, University of Stirling
Ed Mildred, Bath Performance Centre
Leah Schlosshan, City of Leeds
Thomas Watkin, Millfield
Results and start lists from across the meet are available here.