Great Britain's Men's 4x100m Medley Relay team rounded off a hugely successful World Aquatics Championships for British Swimming in the pool and across the aquatic disciplines with a fifth-place finish on the final night in Fukuoka, as Freya Colbert and Katie Shanahan provided the last individual British involvement in Japan.
After Oliver Morgan, James Wilby, James Guy and Tom Dean had combined in the Men's 4x100m Medley Relay heats to line the group up in lane eight for the final, the latter two men were swapped out for Jacob Peters and Matt Richards on the butterfly and freestyle legs respectively for the medal showdown.
Taking the team out at the Marine Messe Fukuoka Hall A for the event was Morgan, who had taken ninth in the individual event earlier in the week. After having one of the slower starts of the field as the athletes hit the 15m marker, the 20-year-old powered back towards the front of the pack superbly as he hit the turn – hitting the wall in second place and maintaining a close distance to USA's Ryan Murphy throughout the distance.
Coming to the first changeover still carrying good pace, and despite ceding a place to the French team at the 100m stage, Morgan touched in a new personal best time of 53.25 as Wilby dived in for the second leg of the race with the group in third place.
Wilby was then tasked with fending off charges from China's 100m Breaststroke world champion Haiyang Qin and Australia's Zac Stubbelty-Cook as the race progressed – a task which he managed to fulfil as he put in a decent stint of his own down the two laps to maintain their grip on the medal positions as he touched in third place as the halfway stage hit.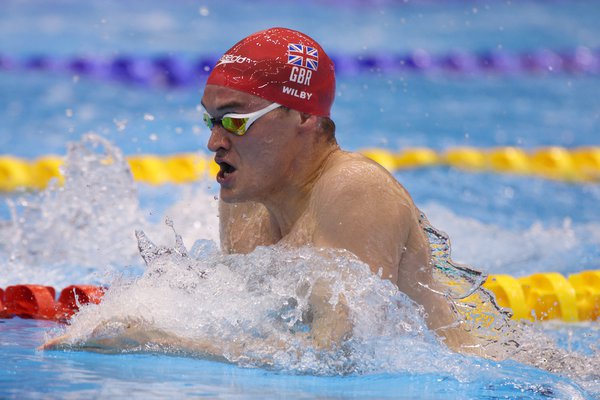 Facing a similar challenge was Peters on the penultimate leg, with France's Maxime Grousset and Australia's Matthew Temple amongst those looking to inherit the final medal place. Despite a strong effort at the end of a busy week, the 22-year-old handed over to Richards with the team in fifth – a position that the 100m freestyle British record holder could only maintain as they came into the finish.
It was an achievement that Richards gave some key context to when giving his thoughts following the race, as he also gave a nod towards what may be to come for the group.
"For a maiden attempt as a four, that's a pretty fantastic effort, coming fifth in the world in a pretty stacked field - I don't think we can be anything but happy with that, particularly on day eight," said the man who has won three medals in Fukuoka over the past week.
"We've all had really busy weeks and I think we were all well up for that, gave it everything we had, all put great individuals swims in and therefore came together as a team to put a fantastic performance down. So I don't think we can be anything but happy with that, but I'm sure we're all still hungry, we want to be on that podium next time so we'll work for it and next year hopefully get ourselves on there."
Morgan echoed his comments, as he completed his programme at what is his first World Championships appearance.
"It's been unbelievable. First time being as part of a GB relay and we've had a pretty good day, coming away with fifth in the world, half a second off the medals. That's a bit of a shame, but for the first time us four are together, putting in a decent effort in a final at Worlds, I don't think we can complain," he said.
The only other area of British representation on the fourth night was in the Women's 400m Individual Medley, as Colbert and Shanahan went in lanes six and eight respectively for the final individual event of the competition.
With world record holder Summer McIntosh lining up alongside a whole host of international talent, the duo knew they would have to put in an exceptional performance to get near the medals.
Despite the challenge ahead of them, they both did well to hold pace with what would become the chasing group as the fly leg developed – touching together right in the mix for a strong finishing position if their pace held true.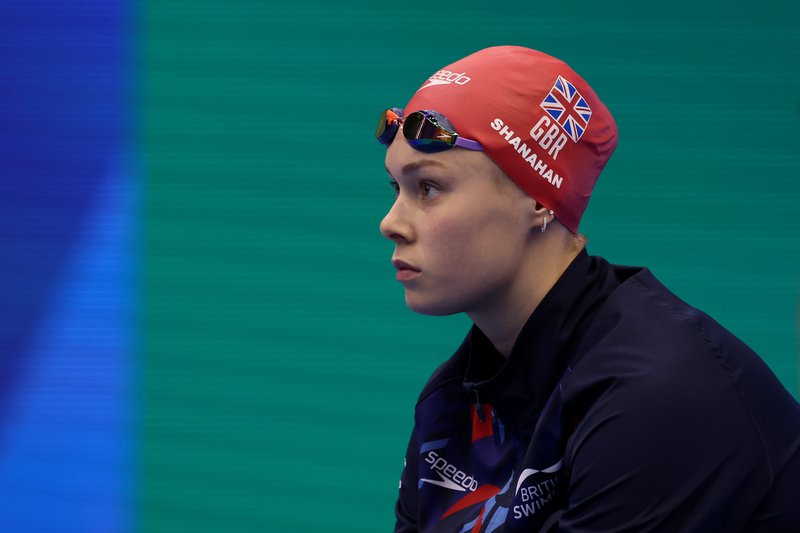 Their influence on the race did continue down the backstroke portion of the race, as Colbert made inroads on the competition to establish herself as the best of those outside the medals when the race reached the halfway stage, whilst Shanahan remained within a body length of those making challenges for places further up the pecking order.
As so often seems to be the case with individual medley races, the breaststroke separated the field into what for the most part would be their eventual finishing positions, as Colbert dropped those behind her to keep a solid grip on fifth place, whilst Shanahan started to move up on Italy's Sara Franceschi.
The final 100m did not see any major position changes down either length of the pool, as Colbert and Shanahan concluded their World Championship campaigns with finishes of fifth and seventh respectively, Colbert recording a new personal best time of 4:35.28
It was an achievement that the 19-year-old was happy with, as she acknowledged the progress she has made in the event on the international stage.
"Replicating the times that I did at trials, when it was such a comfortable environment", said Colbert.
"I'm so used to swimming in Sheffield and swimming head-to-head with Katie - I'm just pleased to replicate the results I've had when the pressure is on and I'm on the big stage. I can't complain with fifth in the world, it's definitely such an improvement from where I was last year, so it's definitely a confidence boost moving towards Paris.
"I knew I didn't make a final last year, so even before this race, I knew I'd already improved so the pressure is kind of off, and I think that mentality really helped me to just swim with almost nothing to lose.          
"It's a comfort thing [racing Shanahan] as well, we've raced each other since we were 14 years old, so going through all of it together and having some of our first individual world finals together, it is a nice comfort to have someone there because we get on so well and we know each other so well, so at least having a rock in the call room with you is so nice."
Shanahan added her own thoughts on the race – giving a unique perspective on her own performance in what is her maiden World Championships.
"I'm really happy with how I've done this week, I'm actually quite proud of myself making two finals. That was a bit disappointing there, the training I've done this year didn't really show with that. But it's the end of the week and I'm just happy to have made a final again and to have had that experience, it's good.
"I came in just hoping to make some semis, with a possibility of making finals. So to come in, I should have made three but I made two finals, I'm really happy. It's back to the drawing board for next year, I've got a lot to be working on but I'm looking forward to it."
Earlier in the day, the Women's 4x100m Medley Relay team of Lauren Cox, Kara Hanlon, Laura Stephens and Anna Hopkin just missed out on the final of their event - finishing ninth.
The results from the final day means that Great Britain's overall swimming medal tally remains at eight - an increase of three from the previous year - ahead of next year's all-important Olympic Games in Paris. 
Looking back over the eight days, British Swimming Head Coach Bill Furniss said: "I'm really, really proud. It's the performances in general first, the medals, we never focus on those, we focus on how well we can perform. And particularly with the setbacks that we had on day one, how the team has battled through and the resilience they've shown is just great. 
"We have a mantra that every day is day one. They've raced well, been resilient and eight medals is excellent."
 Our 'What's On?' page provides links to all the results from every day of action in Fukuoka.