The 2019 British Para-Swimming International Meet in Glasgow was packed with world records, medals and eye-catching performances from the British competitors. 
The event also doubled as a leg on the World Para Swimming World Series - and that meant plenty of international titles for the home stars, too.
With this year's BPSIM - which was scheduled to get underway today (9th April) - cancelled due to the ongoing coronavirus pandemic, we are taking a look back at some of the most memorable moments from last year's four days of action, as well as what the athletes involved had to say about their successes...
SUMMERS-NEWTON AND DUNN START BPSIM WITH A BANG 
Britain's elite para-swimmers did not take long in making their mark at the Tollcross International Swimming Centre a year ago, in an event that also served as the qualifier for September's World Para Swimming Championships, taking place in London. 
Ellie Challis broke the European record in the S3 Women's 50m Butterfly as she clocked a 1:01.74 on the opening morning, while Rio 2016 S7 Men's 400m Freestyle champion Michael Jones went under the Worlds consideration time in the heats of that mixed classification (MC) event. 
As the first evening session rolled around, expectations were high for more record-breaking displays - and that is exactly what supporters in the stands were treated to.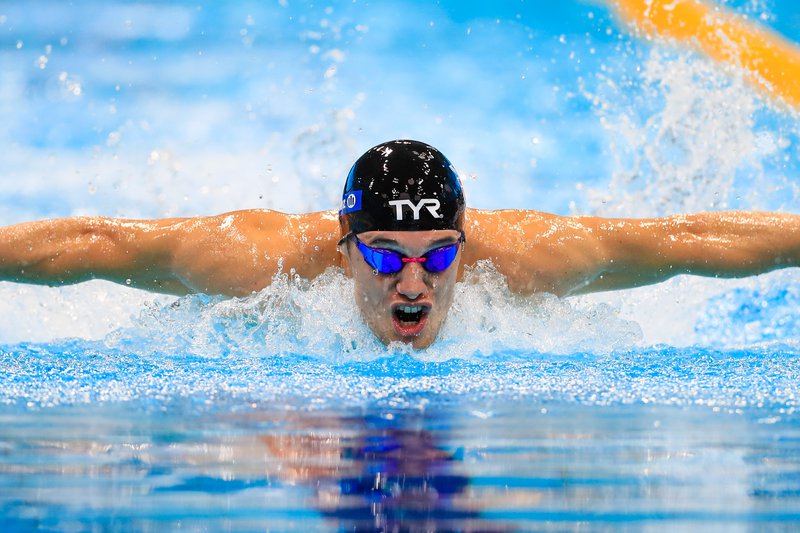 Northampton star Maisie Summers-Newton delivered the moment of the night, powering to victory in the Women's MC 200m Individual Medley contest. Her time of 2:57.99 saw her better her own world record by some two seconds - an achievement that took some time for Summers-Newton to come to terms with.
"It was really good out there tonight - to swim that time was great," she said in the immediate aftermath of her golden triumph. Obviously in the heats I wanted to try to get the Worlds qualifying time, and then in the final just give it everything I've got. It worked, so I'm really happy.
"It means a lot to be able to break the world record - it's not quite sunk in yet. Obviously I did it at the European Championships last year and I wanted to try to go close to it at this meet, but to go two seconds under it is just amazing. 
"I think I'll be able to take away a lot of confidence from this meet. It's still only day one, but I'm feel good. Hopefully I'll be able to go quicker at Worlds as that is my main aim now." 
Meanwhile, Reece Dunn was quick to make an impression at his maiden international para-swimming event.
The Plymouth Leander athlete claimed Men's MC 100m Freestyle gold in a time of 51.92, securing him 1094 World Series points to take the crown. 
"I'm feeling good! It's been nice to have all the British team together and getting to meet everyone and the coaches," said Dunn.
"This is only my second ever para meet, but if my classification goes through (his S14 classification was confirmed later in the meet), I'd love to make the team for London, as I've waited my whole career for something like that." 
SIMMONDS BACK ON TOP OF THE WORLD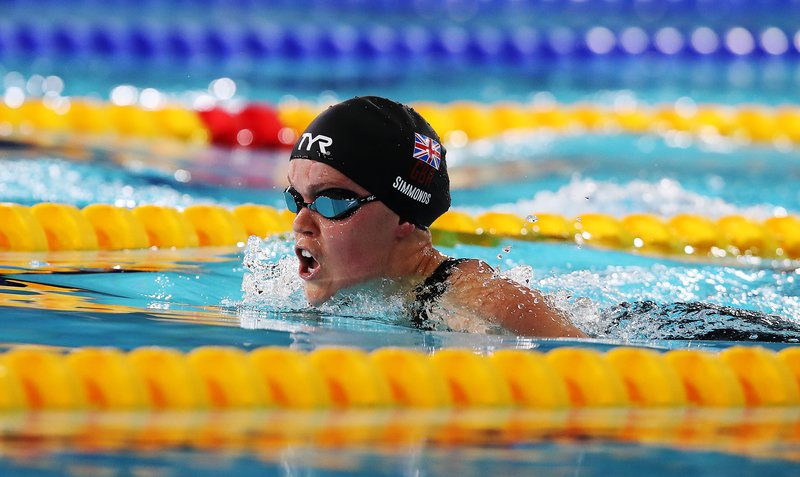 Ellie Simmonds took a break from competition in the pool following Rio 2016 and for much of 2017 - but victory in the Women's MC 400m Freestyle on day two of BPSIM 2019 showed she remains a threat on the international stage ahead of the next Paralympic Games in Tokyo.
The five-time Paralympic champion, who swims in the S6 category, took control of the final with a dominant opening 200m, before going on to finish in a time of 5:19.27 - only half-a-second outside her own British record. 
That result saw her edge out S10 duo Aurelie Rivard of Canada and Poland's Oliwia Jablonska into silver and bronze respectively, with Summers-Newton placing fourth after her triumph on day one. 
"It feels amazing. To go 5:19, nearly a personal best after having a year off from the sport, when my aim for this meet was just to qualify for London - I want to cry! I'm so emotional and so happy," said an impassioned Simmonds afterwards.
"I wanted it so badly in my heart - I want to go to the World Championships and I wanted to do it for everyone who supports me. To have the World Championships in my home pool, where I train each and every day and to hopefully get picked for the team now and to represent Great Britain at another World Champs, I'm so excited."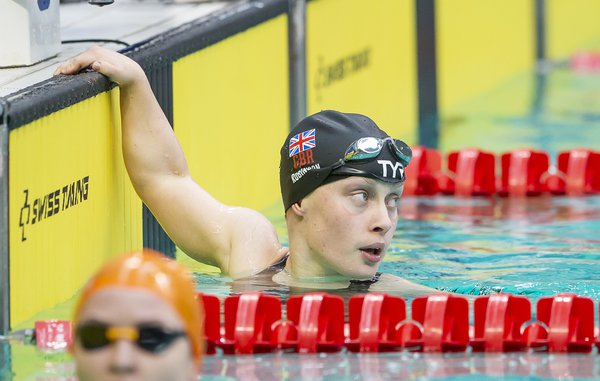 Ellie Robinson was another Paralympic champion in fine form in the second evening session of the event, as she blew away her competition in the Women's MC 50m Butterfly to take World Series and British gold in a time of 36.20.
"It's reassuring to know that I swam the qualifying time for Worlds. I would've liked to have gone a little bit faster, as I guess athletes are never really happy with their performances - they always see faults and where they can better," she reflected.
"Going into competitions, I always have a few nerves, but when I'm in the call room I don't really have those doubts any more. I get my headphones on and it gives me that confidence when I'm listening to my music." 
There were plenty of other Brits on song, as Michael Jones climbed to the top of the podium in the Men's MC 400m Freestyle, with Lewis White taking bronze, while Jessica-Jane Applegate and Louise Fiddes went one better by securing a one-two in the Women's MC 200m Freestyle. 
Neck and neck throughout, it was London 2012 Paralympic champion Applegate who would prevail, stopping the clock at 2:07.35 to 2018 World Series champion Fiddes' 2.07.68.
WORLD RECORD HAT-TRICK ON DAY THREE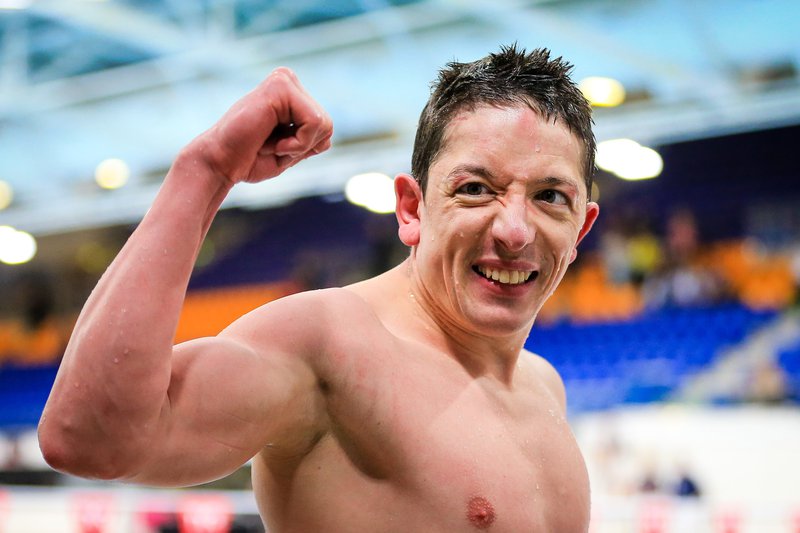 It was fitting that day three would bring with it a trio of notable world records for British competitors in Glasgow. 
Scott Quin was one of those record-breakers, on his way to gold in the Men's MC 100m Breaststroke. 
The S14 athlete broke the previous world record in the morning session, laying down a stunning 1:05.28, before surging down the second 50m in the final to stop the clock in 1:05.53 - meaning he went under the previous best twice in one day.
"I'm happy with the way I swam tonight - it's very hard to go 65.2 and then 65.5, so that's the first time I've ever gone 65 twice in one day. I couldn't really expect to go even quicker," he said, standing with the gold medal around his neck.
"It's been a very positive day and I feel we've nailed most of my target goals at this early point of the hard part of the season, so now until September it's going to be nice. The last major event in London was London 2012 and I missed out on that, so for me, I'm looking forward to getting to the opportunity to race there at Worlds."
Quin would go on to reach the podium at September's World Championships - and so would Ellie Challis.
Five months earlier, Challis continued an impressive BPSIM week on day three by picking up gold in the Women's MC 50m Breaststroke, going one better than the silvers she had won in the MC 50m Butterfly and 150m Individual Medley. 
On top of that, she added to the world record tally, the S2 swimmer chasing American rival Leanne Smith, who swims in the S3 category all the way.
While Smith touched first in 1:02.89, Challis' time of 1:05.43 was a world record and secured her the World Series gold.
"That was really good! I was always hoping to get the record, but I wasn't sure if it was going to happen - it feels amazing!" she said.
"I was hoping to follow Leanne and keep up for as far as I could, so I'm very pleased with how it went. I'll now focus on the other strokes a little bit more, as breaststroke has always been my favourite - but my other strokes are coming along really well." 
Alice Tai added her name to the day three world-record setters on her way to Women's MC 100m Backstroke silver, which she took behind Italy's Carlotta Gilli, as the S13 athlete also set a new best-ever time to edge out the Briton 1037 points to 1007.
Still, Tai's time of 1:08.08 did not fail to catch the eye - or to leave the S8 star delighted with the performance.
"I'm really pleased with the swim. Going into the race I thought it would take a world record to win, but the top three all got them, so it was a great final." 
TAI GIVES A SIGN OF THINGS TO COME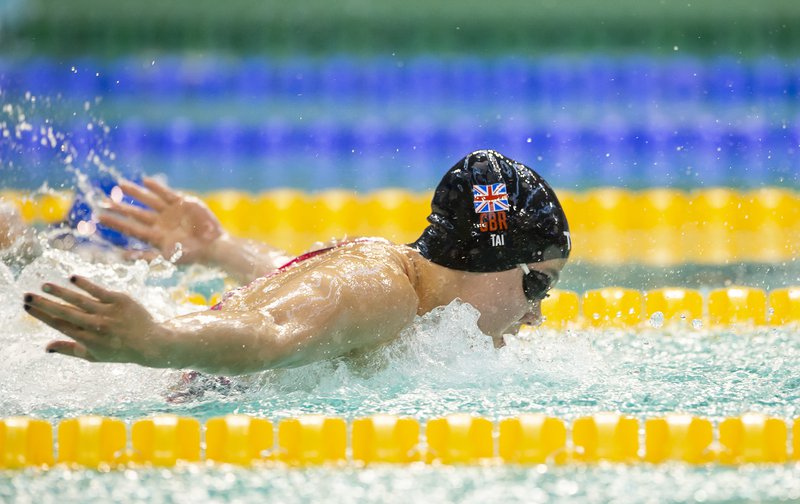 Alice Tai would go on to have a truly stunning week at the World Para Swimming Championships in London, her haul of seven gold medals leaving her the most decorated athlete at the meet.
And the Ealing Swimming Club athlete gave a little insight of what was to come with a double title-winning display on the final night of BPSIM 2019. 
The first of those golds came in the Women's MC 50m Freestyle, when not only the medal win caught the eye. 
Having come close to beating her previous 50m Freestyle personal best in the morning, Tai did just that in the final, bettering her own PB and the world record in 29.43 as she ripped down the one length. 
A mere 20 minutes later, she was back in the pool and delivering the goods again to lead the way in a British clean sweep of the Women's MC 100m Butterfly podium.
Tai took the gold with 997 World Series points, with Jessica-Jane Applegate claiming silver and Toni Shaw taking the bronze. 
So how did Tai reflect on that whirlwind half-hour?
"I'm pleased with all of my swims, but there's a whole host me and my coach can take away to work on. I've really enjoyed trying out different events and I've loved the atmosphere - the whole meet has been exceptional," she said.
"My 50m Freestyle was a personal best, so I'm over the moon with that, and then my 100m Butterfly was just off the world record and I screwed up my turn, so I know there's more there.
"I'm looking forward to Worlds and hopefully lots of people will come and watch, so the atmosphere will be great."
Another competitor who thrived on the big-race noise and support was Reece Dunn, who ended his maiden international meet with a third World Series gold medal.
This one came in the Men's MC 100m Butterfly, as he finished well clear of his nearest rival to break the British record in 55.87.
"I've had a tough week doing a lot more events than I'd usually do, due to classification, but with the times I've done I'm very pleased," he said after it all.
"I'm very pleased with the final race today, although I'm a little disappointed with that last turn as I stopped moving as I was in a lot of pain, but to get close to that world record and break the British record is quite nice!"
Keep checking out the British Swimming website for more reflection features from previous events, as well as in-depth interviews with our athletes, coaches and support staff...