Scarlett Humphrey, Ellie Challis and Lyndon Longhorne all headlined the British efforts in the opening session of the Citi Para Swimming World Series Inc. British Para Swimming Meet 2023, with the trio setting their own British records on a fast morning at Ponds Forge.
Humphrey set the first of her two records so far in the opening event – the Women's MC (Multi-Classification) 100m Freestyle. Going in lane six in the seventh heat, the Northampton swimmer put in a solid performance to lower her own S11 record in the event to 1:13.03, a time worth 733 points in the World Para Swimming MC racing format.
Challis' record also came in the event, with the S3 swimmer dictating the pace from lane four right from the off, to touch in a time of 1:43.58 – scoring the Manchester Performance Centre swimmer 605 points.
There were multiple British women through to the World Series finals in the event, with Poppy Maskill (Alsager/Manchester PC, S14), Jessica-Jane Applegate (Norwich, S14), Faye Rogers (Aberdeen, S10) and Georgia Sheffield (Bolton, S14) among those lining up to fight for a place the podium this evening after promising opening mornings in Sheffield.
The Men's MC 100m Freestyle saw a British record of its own, as Longhorne took seven hundredths of a second off his own S4 – seeing the Derwentside swimmer touch in a time of 1:33.23 to take 626 points.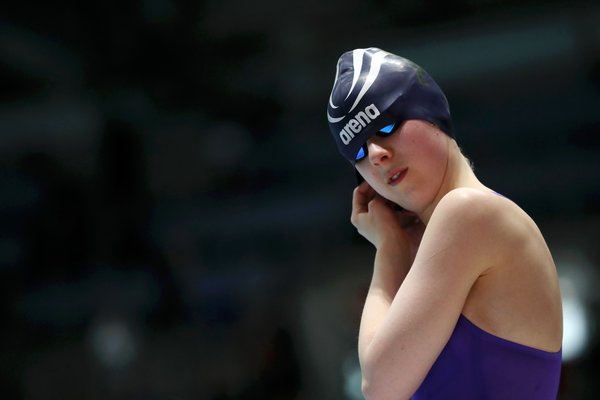 The Men's MC 100m Freestyle World Series Finals also features involvement from a number of British athletes, with Louis Lawlor (Glasgow, S14), Jordan Catchpole (Waveney, S14), William Ellard (St. Felix School, S14), Stephen Clegg (Edinburgh, S12), and Dylan Broom (Torfaen, S14) amongst those safely through.
Humphrey was back in the Women's MC 200m Individual Medley heats, as she took her second British record of the day – setting a time of 2:57.90 to take down a near 20 year record, scoring her 706 points.
Maskill (SM14) returns for the World Series Finals of the event this evening, with Bethany Firth (Newcastle, SM14)  and Louise Fiddes (Hatfield, SM14) also amongst those in the top-24. Maisie Summers-Newton (Northampton, S6) goes in the first final, as she qualified with the most points.
On the men's side, Cameron Vearncombe (SM14) of Plymouth put in a solid performance to see him through to the World Series Finals, with Rhys Darbey (Clwyd, SM14) among the Brits joining him.
The Women's MC 150m Individual Medley rounded off the racing for the morning, and Challis (SM3) went well as the only S3 swimmer – holding her own to qualify for the final in fourth place; setting her second British record (3:24.69) of the day in the process.
For the full results, click here.