George Kelman-Johns and fellow University of Gloucestershire student, Ethan Fincham, are among the finalists for a BUCS award in recognition of their initiative to make swimming more accessible. 
The Swim 4 All initiative founded and led by Kelman-Johns and Fincham has already received attention as the South West regional volunteer award winner, and the pair now join a final list of 11 candidates from across the UK on the shortlist of the British Universities and Colleges Sport (BUCS) Chris Potter Student Volunteer of the Year Award 2023.
Born out of the pair's passion to make lessons accessible and increase water confidence among students and staff at their university, Kelman-Johns - a Podium Potential member of the British Para-Swimming World Class Programme, explains how he came together with University of Gloucestershire Swimming club captain, Fincham, to start the project.
"I just noticed a lot of adults not being able to swim." he said
"It took a lot of our time and work [to get it up and running]. We started by talking to the university to convince them on the idea as obviously pool time has a cost to it, so we had to prove our plan had a case to be successful and the need for this in recreational space. I think we wanted to show that swimming is more than just a competitive sport, it's so good for physical and mental wellbeing, plus a great way to socialise and meet new people."

Whilst the pair had already coaching experience, many volunteer hours went into setting up the programme to secure pool time, lifeguard cover, insurance, sponsorship and the right level of equipment to cater for beginners upwards and more.
Over the series of monthly sessions the project has so far helped 64 participants in total, with an average of over 20 turning up to each session. George and Ethan were keen to invest in making the programme accessible to all and promoted the sessions through both dedicated online socials set up and reaching out to meet community groups and attending open days.
Of those helped so far, Kelman-Johns recounted one individual story that gives a glimpse of the impact the project has had already.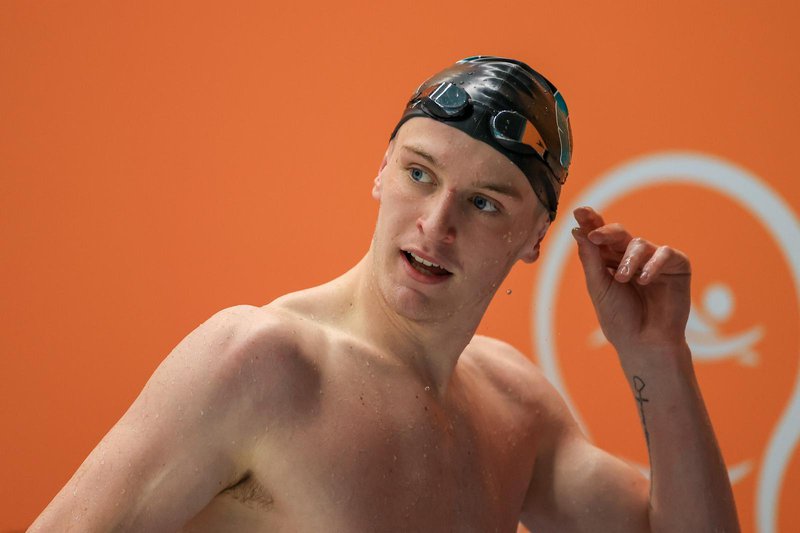 "We wanted to bridge the gap between enabling people who haven't had the opportunity to swim and we've seen that with quite a few international students who have engaged with us. It's nice to support them in getting water confident and seeing their smiles.
"One student contacted us who is a parent, she messaged us saying she wanted to learn to swim so that she could go swimming with her kids on holiday as she'd never been able to do that. We taught her how to be confident in water over six sessions and she's since been away on holiday with her kids which is cool to see."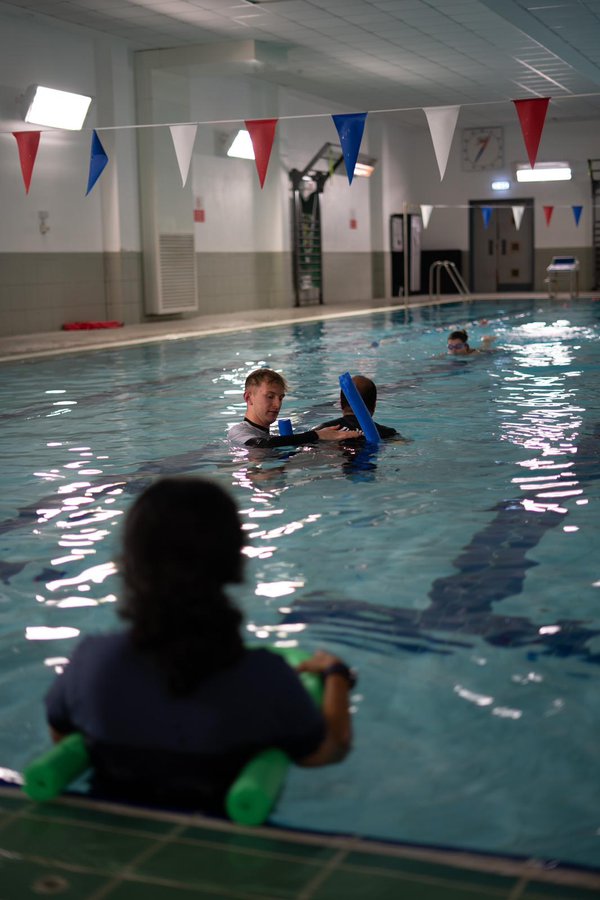 The initiatives success and efforts of the pair has not gone unnoticed - Kelman-Johns and Fincham will find out on the evening of Thursday 13 July 2023 if they have picked up the national volunteer award at the annual BUCS celebration event.
"We didn't really do this to get recognition if that makes sense, but getting shortlisted and going to the awards it is pretty cool to see that people believed in our initiative." said George,

"For me personally I guess I just wanted to do something with the sport that wasn't 'George the funded athlete who is on the world class programme' – I wanted to enjoy the sport in a different way by helping other people. Obviously I train every day, I'm competing and fortunate to have those opportunities but coming to university I've felt driven to helping others to get water confident and through that I'm also enjoying the sport in a different way."
The BUCS Award winners will be announce at a celebration on Thursday 13 July 2023. Click here for more details.