William Perry has got Paralympic and European finals under his belt in the past 12 months – and now he has his sights set on further progression in the pool, while using his platform to challenge inappropriate behaviours towards people with conditions of dwarfism. 
With the Para Swimming World Series inc. British Para Swimming Meet 2022 taking place next month in Aberdeen, the Northampton Swimming Club athlete is back in training after a break from the water over Christmas, as he explains: "Our squad had nine days off over Christmas and New Year's which I think was a really good chance to get a bit of recuperation, and now all cylinders are firing in training. We're really getting the metres done, stepping up both the pool and gym sessions in preparation for competing in the World Series events, which is exciting."
Perry's routine throughout the break continued to include light gym work, mobility sessions and stretching to maintain conditioning, with the S6 swimmer also focussing on his nutrition – aside from a big Christmas dinner!
"I made the most of it, I think I ate more than anyone on [Christmas Day]," Perry quips.
"I've been teaching to cook myself new meals, which I never thought I would do, and really focussing on the healthy stuff, good quantities and cutting back on any rubbish."
That effort is all directed towards finding performance improvements, with the main goals of 2022 being to qualify for both the Para Swimming World Championships in Madeira in June, and the Birmingham 2022 Commonwealth Games across July and August.
"I have to swim up a classification to make the Commonwealth Games, but I'm getting close to the time required for the S7 50m Freestyle, and of course to attend the World Championships in Madeira would be special as that was obviously the venue where I first had the opportunity to represent Great Britain at the Europeans last year," he added.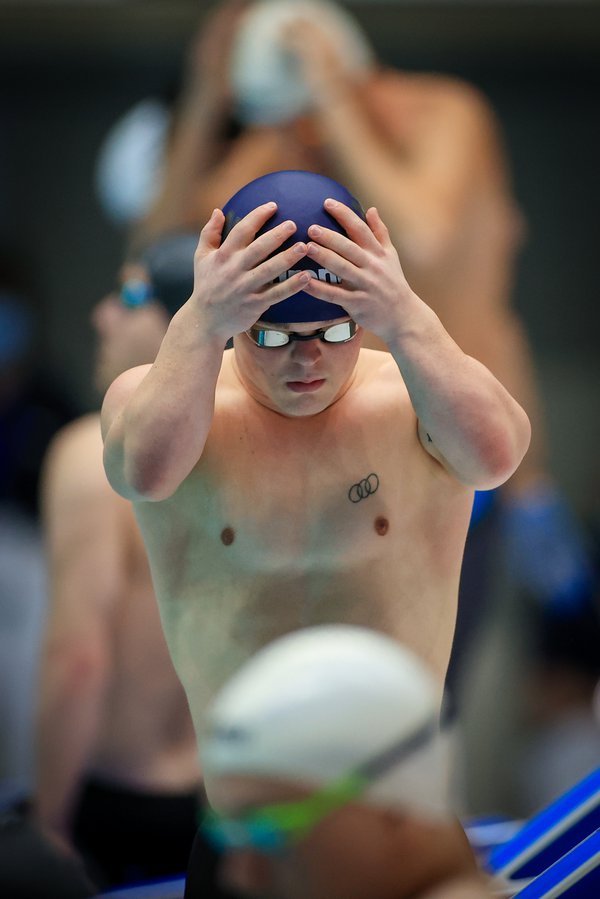 "Those competition experiences for me in 2021 were like gold. I want to do better than just making finals, which is a huge goal to set out for, but just that learning of how to cope with a high pressure international environment in front of media cameras was key. Not that I felt there was any particular expectation of myself, but with Maisie Summers-Newton, Zara Mullooly and Ellie Robinson as training partners at Northampton I still wanted to live up to the club's reputation and hopefully I'm much stronger for those experiences heading into this year."
Aside from Perry's swimming ambitions, the Tokyo 2020 Paralympian recently shared details of an upsetting encounter via his Instagram account that exposed the frequent abusive behaviour towards dwarfism he has been subjected to in public spaces.
"I posted a very open story a couple of days ago and have had the most incredible support from swimmers across Britain, the world and so many other people as well – I can't say how grateful I am," he said.
"It's unbelievable how wide reaching the post has been, but I think the reason why is because everyone was shocked at the nature of this happening to me and other people like myself with dwarfism. I get filmed, photographed, shouted at, laughed at, stared at and it's from people I don't know and have never met that somehow believe it's acceptable.
"As a result of being on the end of this type of behaviour I've stayed in, I get my food delivered most of the time, I avoid town centres during weekends and holidays, and I've actively done that for years. I don't want to hide anymore, it's not fun - it's not what anyone else wants to do so we believe it's time to open the discussion for change."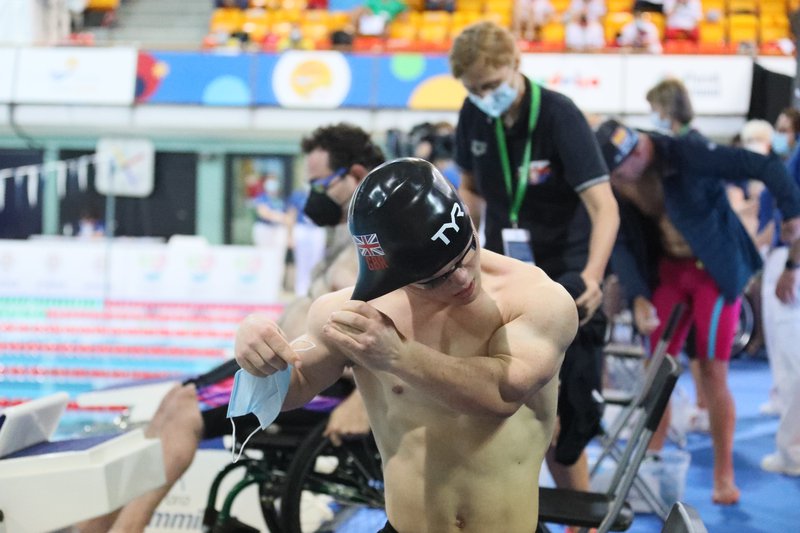 Athletes and the Paralympic movement has an established history of challenging the portrayal of disability in mainstream media, such as the #NotAWitch campaign for instance, and Perry highlights the need for greater positive representation.
"The problem is we're portrayed by the media to be more comical characters, for example like the movie 'Wolf of Wall Street', millions have watched people like myself being thrown at dart boards - it's worse than derogatory.
"So the media has an important role in showcasing diversity and it would be great to see more disability representation in household broadcasting such as the news and children's programming. Even as Paralympians, though, we are looked very fondly upon when we're doing things at the pool, on the track etc - but from discussions I've had with numerous fellow athletes, these incidents are all too common sadly when we get back into normal life."
Opening up about his experiences is just the start for Perry's desire to educate and drive change for a more accepting society.
"I've had people come up to me saying 'I experienced this because of my condition or disability', I've heard more and more stories and you know, more and more people getting outraged - mine is a huge issue, but it's not the only one," said Will.
"By the power of social media, we've become more accessible as athletes to the public, and I'm trying to make the effort to respond to every single person that messaged me so that if using my platform in that way can inspire others then it also continues to elevate awareness of the discussion like a chain reaction."