Faye Rogers was the sole British winner of a World Series title on day four as the Citi Para Swimming World Series Inc. British Para-Swimming Meet drew to a close.
The S10 athlete qualified fastest by a 100-point margin, and she followed suit in similar fashion – keeping with the field down the first 50 metres before upping the stroke rate to take a clear victory when the points were given.
The result was a welcome one for Rogers, and having gone below the world championships consideration time in both her heat and final the University of Aberdeen athlete could still see room for improvement as she continues to develop, which she explained after the race.
"I'm really happy, it's been a really long week but I'm so happy I did so well at the end. The 100m Fly is my best event so I've kind of been building up to it all week and looking forward to it so I guess just from that it's a bit of excitement in looking forward to it that's kept my energy up.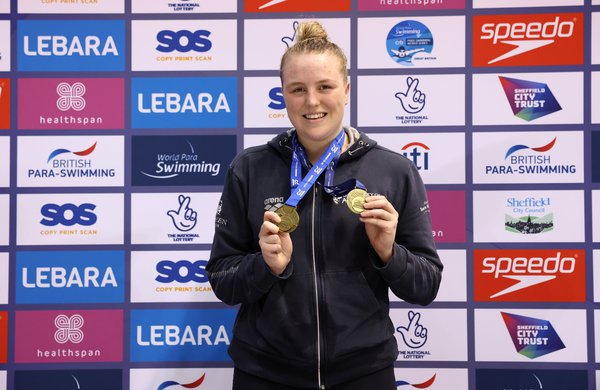 "I've definitely got a lot to work on, from my legs in particular and kicking for a full race and stuff like that. It's been really good to be able to watch my races back and get feedback from the videos between sessions but I've just got to keep training and build my fitness up to improve even more."
Amongst the other Brits going in the World Series final were Poppy Maskill, whose success in the Women's MC 100m Backstroke on day two became the highlight of her meet, and Louise Fiddes, who finished one place above Maskill in seventh – going under the S14 consideration time for this summer's Para Swimming World Championships in the process.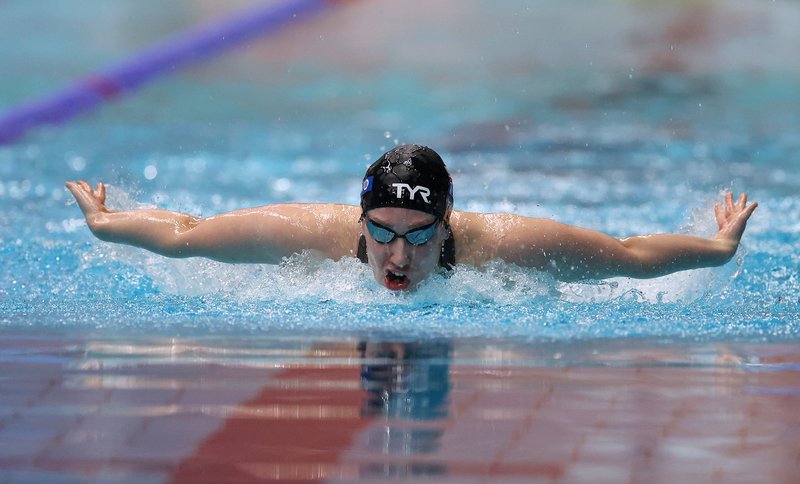 The Men's MC 100m Butterfly rounded off four days of action in Sheffield, and it was Stephen Clegg who made yet another appearance as the highest British finisher, as he touched in sixth place with a score of 919 in a stacked final, which saw three scores of over 1000.
It was another swim under the consideration time for Clegg, and was a profound moment as he went in the final after his brother James, who finished as the third best Brit in seventeenth.
Splitting the pair was 2006-born William Ellard, who finished in tenth after picking up two gold medals earlier in the competition.
Stephen gave a levelled response when asked about his performance, as he checks out of a competition which has seen him make a trip to the podium for the 100m Backstroke (gold) and 100m Freestyle (bronze).
"It's been a season's best for me in every event so I can't complain really but I have a lot more to come I think.
"It's been interesting [having James back], it's a bit different as I've been usually a bit more independent but it's been nice having my brother back on the pool deck. It's been a big long absence so it's interesting having reversed the roles, as when I came back to swimming at 18 he was the one mentoring me and educating me through a lot of stuff, and now it's him who is out of touch with a lot of the race routines and so we've flipped roles and I'm helping him to find that structure.
"He's done fantastically coming back with not having been in the pool very long, and the times he's been doing have been extremely promising. I think if we can get a relay together for Paris he would be a strong contender for that."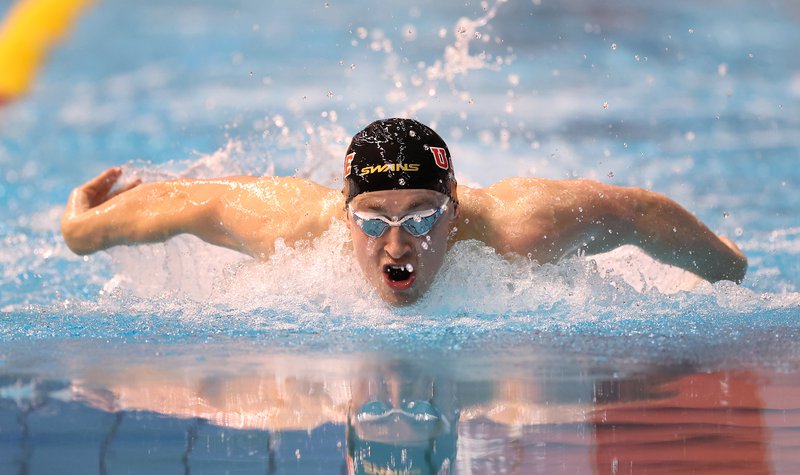 It's been over 10 years since James won a bronze medal at the London 2012 Paralympic Games, and he was full of emotion after a number of years out of the environment.
"It's overwhelming. I've forgotten how it was to come to a competition and to put 100 percent effort into something – it was hard work but I'm glad I'm back." Explained Clegg.
"The sport's definitely moved on [since 2012]. Some of the visually impaired swimmers are amazing - the S14's too. Everyone's come along a great deal, my brother's obviously pushed the world and British records on as well. It's a lot harder than I expected to come back when you see everyone around you progress so much when I've missed out on a few years of training, but we'll see how we go next year. I'm glad to be back with my Stephen and glad to be competitive as well."
Tully Kearney was the highest British finisher as the Women's MC 50m Freestyle got the last finals session of the competition off to a blistering start at Ponds Forge.
The Paralympic champion was consistent through the length, as she kept a dignified pace to finish in a respectable time amongst a veteran field. S10 athlete Callie-Ann Warrington finished one place behind Kearney, as she took 780 points to Kearney's 783, with Scarlett Humphrey and Faye Rogers just behind the pair – the former touching in a time that was just outside of the British record she set this morning.
Speaking to Deep End Live after the race, Humphrey gave an insightful account of her performances across the week, and paid tribute to one particular athlete who provided her with the motivation to improve.
"I'm very surprised that I'm swimming fast, but I'm really enjoying it", said the S11 athlete. "It's just a bonus that I'm swimming so well. I didn't expect to make many finals so I've got to catch-up with all my schoolwork.
"I've only managed to get some done on Friday and Saturday, otherwise I just have to forget about it. I admire all S11s but I've looked up to Lisette Bruinsma since I've started para swimming. I watched Europeans in 2018 and she was winning all the races and I looked up to her as a blind swimmer. She was someone I could relate to and see myself achieving similar things."
Warrington spoke following what was one of the first major events for her, as she continues her development through the ranks of British para-swimming.
"It was exhausting! I wanted to get that consideration time but unfortunately I'm a bit further away from it than I was this morning - the outer lane draw wasn't ideal but hopefully the next time I swim it I'll be a bit quicker. Now it's all about getting back to training, working hard and seeing where I can get to.
"I've absolutely enjoyed it [in Sheffield]. It's my first proper big para meet having recently been classified. It's been a great experience for me and I've loved racing against international competition."
The Men's MC 50m Freestyle saw Tomas Navarro-Barber, Matthew Redfern, and Stephen Clegg take to the blocks for the penultimate men's event, and it was Clegg who followed suit with Kearney, as he also took the highest finish, with a sixteenth place finish to a score of 796.
Redfern took half a second off his heats time to come in next for Great Britain with 700 points, as Navarro-Barber rounded off what has been a productive week for the S9 athlete with a score just outside of his heats swim.
Despite just missing out on improving on his heats time, Navarro-Barber was all smiles after a competition which has seen the 2004-born athlete gain valuable experience.
"It's been amazing. I just love the atmosphere, everyone seems to be smiling and that's made it easy to enjoy my racing. I've managed to put some good work into action on my pacing which helped me get a big PB in my 400m earlier in the meet."
For full results and links to catch up on any action missed, head over to our What's On? page.