British Para-Swimming would like to announce some changes to the schedule for the upcoming second event in the Lebara's Race The World Series.
The aim of this unique virtual event has always been about maximising the breadth of competition for all involved and to provide a racing stage for the widest possible entry list at a time when access to regular competition has been restricted. 
In light of this, we have elected to reopen the Lebara's Race The World entry system to allow further entries to be made by either those athletes who have not yet entered, or those who had not previously filled their maximum allocation of three races. All previous entries still stand.
This decision means the swim window - the time in which swims can be recorded and submitted for race consideration - will also be extended until Monday 21st June. 
It will still take in the recent British Para-Swimming International Meet (including the World Para Swimming World Series), as well as the subsequent World Series legs in Lewisville, USA (15th-17th April) and Lignano Sabbiadoro, Italy (17th-18th April), so performances in those events are eligible for entry to Lebara's Race The World.
The new date is in place to further enable swimmers now back in their home pool environments to get involved and test themselves against a diverse range of competitors. This window also now incorporates the World Para Swimming European Open Championships in Madeira (16th-22nd May) and June's final World Series leg in Berlin, Germany.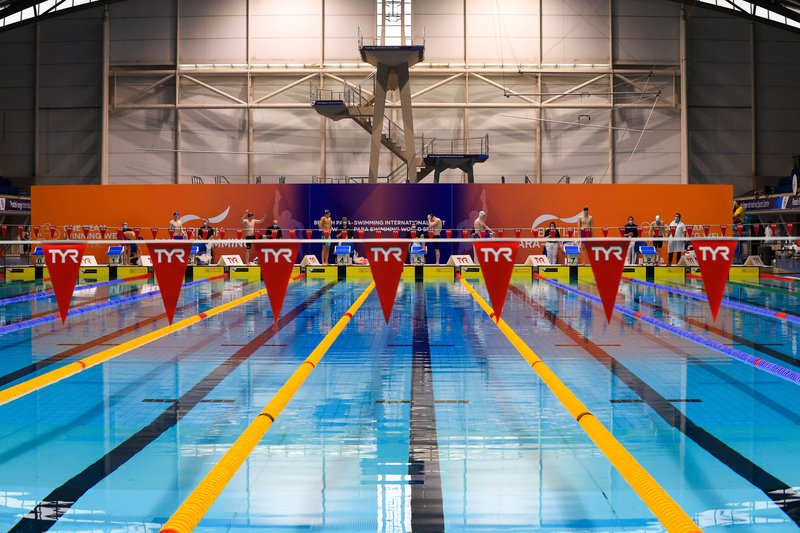 The format of the competition remains the same, with a virtual racing points system used to create a level playing field across the multi-classification racing setup. All swims will be long course, with the event programme still including the 150m and 200m Individual Medleys, as well as the four 100m strokes (freestyle, backstroke, butterfly and breaststroke).
The date for broadcast of the livestream finals will now be moved to Saturday 10th July. Each final in the livestream will feature the top eight entries across each event, with full coverage shown across British Swimming's YouTube and Facebook channels.
We are hopeful that these changes will allow us to stage another successful and highly competitive virtual event, as was the case for the inaugural Lebara's Race The World contest in December 2020, when no fewer than 25 countries were represented. Stephen Clegg - who set a new world record in the Men's S12 100m Butterfly earlier this month - Hannah Russell and Toni Shaw were among the standout British competitors on that occasion. 
If you have any questions about the event, please send them to laura.blatherwick@swimming.org.