The men's U17 Great Britain Water Polo team will contest qualifiers in Maribor, Slovenia later in June.
Competing in Group C of the qualification tournament, 15 of Britain's finest Water Polo junior athletes will contest matches against Russia, Romania, Slovenia and Austria across the 24-27 June, in a bid to claim a spot at the rescheduled Men's European U17 (Junior) Water Polo Championships, set to be held in Malta this coming September.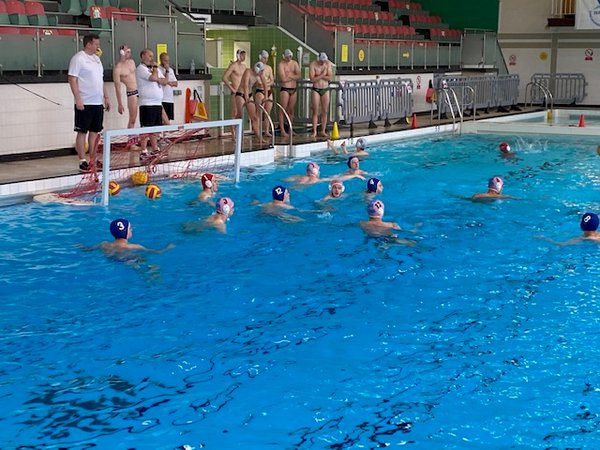 The event marks the first of the proposed 2021-22 schedule revealed in March, focusing on development of the discipline at an international level. 
Team captain, George Glover commented:
"Despite the difficult circumstances our squad has had to deal with over the last 18 months, we are all eager to showcase the hard work we have all had to commit to inside and outside the pool. I am very excited to be leading the squad in Slovenia and know that the squad are proud to be representing GB."
Together the team have recently spent a week on camp in Walsall, working strategically on defensive and attacking play under the guidance of Head Coach, Claudio Palumbo, and his supporting staff team. Speaking of their preparations and the tournament ahead, Palumbo said:
"I am very satisfied with the work done by the guys who deserve praise for their dedication in this difficult moment. Splitting effort between high-level sports and school commitments after bearing the brunt of the lockdown was not easy, and now the most difficult challenge awaits us. In the upcoming tournament we play opponents that are historically very strong at the youth level, but we will not be caught unprepared and will go out to play with the spirit of the outsider. It will be nice to test the value of our work in the Maribor tournament."
With Team Manager, Terri Halstead concluding:
"After all of the squad's hard work in lockdown, I am delighted that we will have the opportunity to compete in Slovenia. I am so proud of all of the squad's dedication, discipline and motivation in this incredibly difficult period."
Matches can be watched live from the 24 June via the YouTube playlist HERE
Selected Squad
Joe Ashworth - Bristol
Harry Bentham - Manchester
James Blenkinship - Manchester
Jamie Bond - Worthing
Corran Bradley - South Derbyshire, Sheffield
Frankie Docking-Smith - Bridgefield
Aarav Ganguli - Beckenham
George Glover - Worcester, Cheltenham (Captain)
Max Hubrich - Beckenham, Penguin
Charles Kingsmill - Penguin
Josh Luff - Penguin
Theo Pliner - Penguin
Reuben Powell - Exeter
Andre Savic - Penguin (Vice Captain)
Ben Urquhart - Sheffield
Staff team
Head Coach - Claudio Palumbo
Assistant Coaches - John Halstead, Steve Bond and Dariusz Kadziak
S&C - Callum Benson
Sports Psychologists – Lucy Ballinger and Laura Kiemle-Gabbay
Team Manager - Terri Halstead