Britain's artistic swimmers are ready for their biggest competition since the 2019 World Championships as they prepare for the European Aquatics Championships in Budapest next week. 
The multi-discipline meet's artistic swimming competition runs from 10th-15th May, with the British athletes looking to make their mark after more than a year away from the competitive arena, ahead of the crucial Olympic qualifying event in Barcelona next month.
World Championship duo Kate Shortman and Isabelle Thorpe will compete in the Tech and Free Duet events, while Shortman will also be going in the Free Solo, with the preliminary stage for that contest opening the Championships on Monday.
Britain are also represented in the Tech and Free Team events. Isobel Blinkhorn, Millicent Costello, Isobel Davies, Daisy Gunn, Cerys Hughes, Cerys Larsen, Aimee Lawrence, Daniella Lloyd, Robyn Swatman and Laura Turberville make up the team.
Ahead of the long-awaited return to competitive waters, Team Leader Karen Thorpe said: "We are really excited to finally get to compete again. The duet of Kate and Isabelle have been working non-stop to build strength and improve their routines in preparation for the Olympic qualifier in June. They are well-established senior athletes now, and they're determined to swim at the required level to be seen as one of the best duets in the world.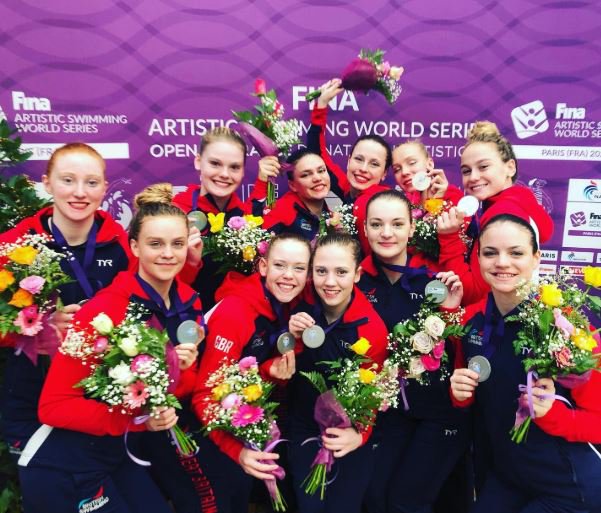 "Kate will open the competition with her solo routine, where she will be fighting for a medal with her new routine. Both the duet and solo have been choreographed to play to the pair's strengths, showing their fantastic leg height and speed of movement, particularly in their spins.
"The team have been on a fast preparation journey as we don't have a centralised programme and, due to restrictions and the current situation with them being based across England, they have had a very short time to prepare for the event. They will be swimming in the tech and free teams events. Although the team is mainly made up of juniors, the time spent working on land during lockdowns has proved beneficial and we are very proud of what they have achieved through their determined attitude."
For the full schedule from the LEN European Aquatics Championships, as well as start lists and results across the two weeks, click HERE.