Kate Shortman secured her place in the final of the Free Solo event as artistic swimming and diving got the European Aquatics Championships underway in Budapest. 
(Photo courtesy of Deep Blue Media / LEN)

Nearly two years since her last performance at a major international competition - the 2019 World Championships - Shortman made an impressive return to action, placing eighth in the preliminary round with a routine that scored her 85.233 points, less than five points outside the top three. 
That display saw her comfortably inside the top 12, the result needed to ensure her place in Wednesday's final, when she is scheduled to open the event. 
The Bristol-based artistic swimmer was due to be back in the pool later in the day alongside partner Isabelle Thorpe for the Tech Duet final. Shortly before the pair took to the water, however, there was a long delay due to technical issues with the underwater speakers. 
Those same technical issues ultimately led to the competition being suspended, with the event being rescheduled for Thursday, when the British duo will look to show their quality ahead of the crucial Olympic qualifier in Barcelona next month. They are also due to compete in the Free Duet contest. 
Over in the diving pool, the quartet of Ross Haslam, Yasmin Harper, Noah Williams and Eden Cheng got Britain's diving campaign underway in the Mixed Team Event final.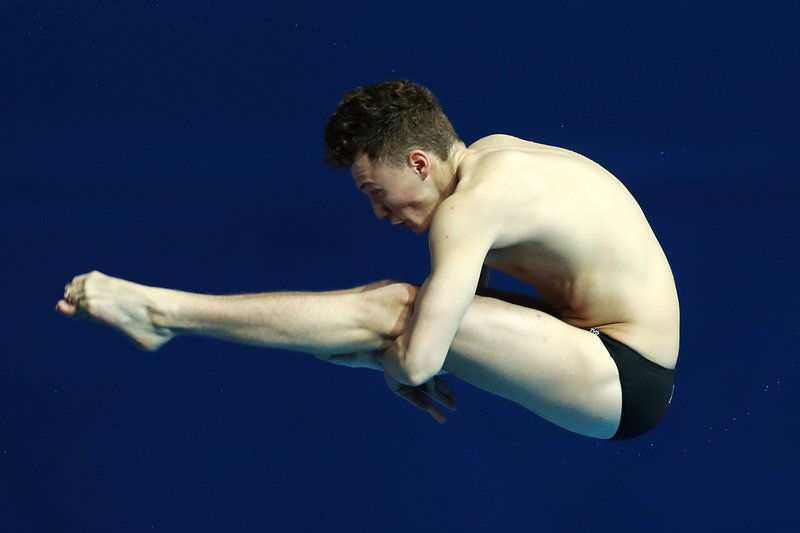 After sitting seventh at the halfway stage, platform duo Williams and Cheng both produced eye-catching individual dives to move Britain up the leaderboard, with the former's Armstand Back 2 Somersaults 2 1/2 Twists Free (6245D) amassing 86.40 points from the judges, before a tally of 73.60 from Cheng's Back 2 1/2 Somersaults 1 1/2 Twists Pike (5253B). 
Britain's final haul of 383.40 points was enough for fourth place, behind bronze medallists Germany. 
Day two in Budapest's Duna Arena will see Williams and Andrea Spendolini-Sirieix team up in the Mixed 10m Synchro, with Harper and Kat Torrance going in the Women's 1m Springboard event.
In the artistic swimming, Shortman and Thorpe will make their first proper outing as a duo at the meet in the Free Duet prelims. 
Follow all the action from the European Aquatics Championships HERE, with live coverage of Tuesday's diving finals shown on BBC Sport HERE.