A host of European Games and World Junior medallists are part of a 16-strong British Diving team ready to take on the continent's best at the European Junior Diving Championships in Rijeka, Croatia, which get underway on Saturday (19th-25th August). 
Following on from a senior World Championships that saw Britain's divers secure a hat-trick of silver medals and eight Olympic quota spots, a seven-medal haul at the European Games - which included an additional Olympic quota spot qualified by Eden Cheng in the Women's 10m Platform - and a strong end to the senior season at the recent World Aquatics Diving World Cup Super Final in Berlin, the next generation of diving talent will be targeting more podium success and priceless top-level experience across seven days of competition.
Among the team heading to Rijeka's Kantrida Complex - the host venue for the event two years ago, when GB claimed nine medals - is Southampton Diving Academy's Robbie Lee, who secured his maiden senior European medal with Men's 10m Platform silver in June. He also won Boys A/B 10m Synchro European Junior gold alongside Euan McCabe, with McCabe also among the British cohort in Croatia, the Plymouth Diving Club competitor switching his focus to the springboard.
Robbie and Euan are two of five divers who stood on the World Junior Championship podium in December heading out to the European Juniors, with Leon Baker, Jorden Fisher-Eames and Oscar Kane completing that list. Meanwhile, there are seven divers making their European Junior debut for British Diving - Oliver Heath, Amelie Underwood, Skye Fisher-Eames, Juliette John, Bryn James, Archie Biggin and Noah Penman all looking to build on strong performances from April's British Elite Junior Diving Championships, which served as the key selection event for this competition. 
As ever, athletes will compete in one of two age categories, with those born in 2008 or 2009 competing in the B events, while divers born between 2005 and 2007 will contest the A events. 
In recent years, Andrea Spendolini-Sirieix, Desharne Bent-Ashmeil, Amy Rollinson and Ben Cutmore are among the British divers to have achieved success on the international junior circuit before stepping up to senior podiums - and the next week could prove an important step on a similar journey for the latest GB team readying themselves for European Junior competition.
Looking ahead to the event, team Head Coach Jen Leeming said: "What we have got here in Croatia is a real good mix of divers with international experience and divers without any, so it's great to have those two groups together and interacting. We have an incredible group of coaches who are very experienced and are used to working together and are guiding the divers. It's unusual for the British divers to dive outside, so they are coping really well with that on the training days and are coping really with the outdoor competitions.
"We are looking forward to a really strong meet out here with the whole group having trained and competed well this season."
A livestream of the competition can be viewed on the LEN YouTube channel throughout the event, while full results are available on the official Rijeka 2023 website.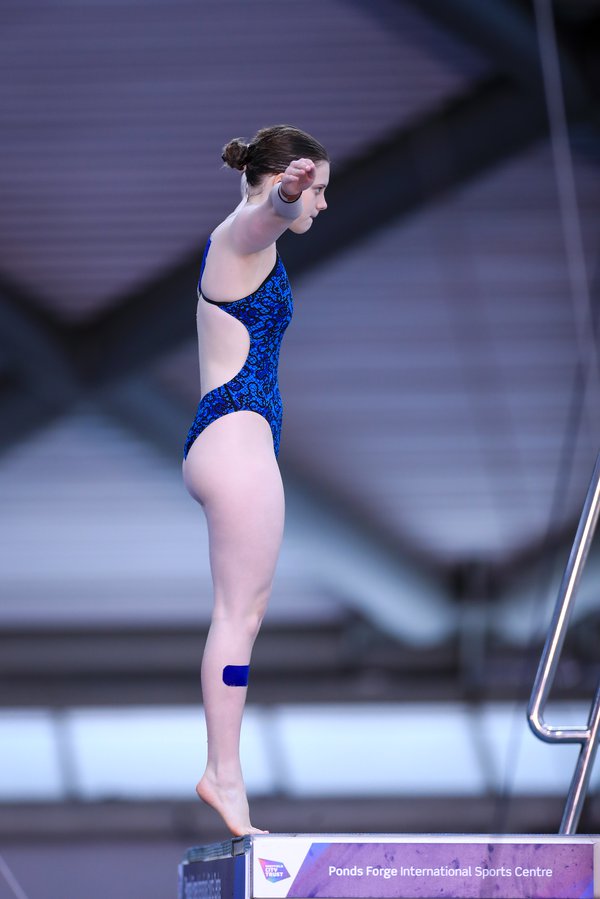 BRITISH DIVING TEAM FOR EUROPEAN JUNIOR CHAMPIONSHIPS IN RIJEKA, CROATIA (19th-25th August)
Leon Baker, Southampton Diving Academy
Archie Biggin, City of Sheffield Diving Club
Tilly Brown, Southampton Diving Academy
Jorden Fisher-Eames, Dive London Aquatics Club
Skye Fisher-Eames, Dive London Aquatics CLub
Oliver Heath, Plymouth Diving Club
Bryn James, Southampton Diving Academy 
Juliette John, Dive London Aquatics Club
Oscar Kane, Dive London Aquatics Club
Robbie Lee, Southampton Diving Academy 
Euan McCabe, Plymouth Diving Club 
Hannah Newbrook, Dive London Aquatics Club
Noah Penman, Aberdeen Diving Club
Evie Smith, Dive London Aquatics Club 
Hugo Thomas, Dive London Aquatics Club
Amelie Underwood, Plymouth Diving Club