Kyle Kothari took his first individual British title in the Men's Platform on a night where Yasmin Harper stood on top of the podium for a third time, bringing the 2023 British Diving Championships to an exciting end.
Dive London Aquatics' Kyle Kothari took the final British title of the 2023 British Diving Championships, putting in a dominant performance to win the Men's Platform gold in impressive fashion as the competition drew to a close at Ponds Forge.
Kothari's Dive London teammate, Noah Williams, took the lead following the first two rounds of dives – his Back 2 ½ Somersaults 2 ½ Twists Pike (5255B) scoring him a massive 95.40 in the first round, and helping him on his way as to mounting a two-dozen point lead over the rest of the field at this stage.
It was the fourth round where the field began to scramble, with Williams suffering a drop in form on his third effort from the 10m platform to allow the other athletes to come through. Kothari made the most of the opportunity with a 91.20 score on his Inward 3 ½ Somersaults Tuck (407C) to sit in interim first place at the halfway stage.
Southampton Diving Academy's Robbie Lee then became the third athlete to sit at the top following the fourth round – his massive 99.90 score on his Back 3 ½ Somersaults Tuck (207C) seeing 18 year-old battling it out with Britain's best.
The penultimate round then saw Kothari put in a 99.90 score of his own on his Forward 4 ½ Somersaults Tuck (109C) to re-inherit the lead with one round to go – setting up a one dive shootout for the medals.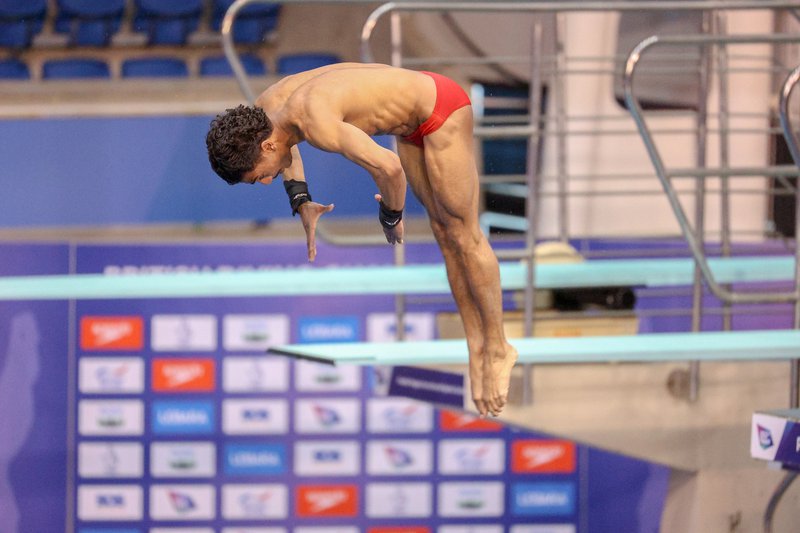 It was the 25 year-old who held on for the win, though, putting in an equally impressive 97.20 score on his Back 2 ½ Somersaults 2 ½ Twists Pike (5255B) in the final round to close his account on a total of 498.75 and round-off what has been an electric four-days of diving action.
Speaking on his achievement, Kothari was happy with the gold, but was eager to point out that there was more to come.
"I was two points off 500 which was what I've been training for. I did two rounds which weren't quite there, but still being around that 500 is promising – it just means that my ceiling is a lot higher than what I thought, so if I actually went clean through then it would be a really big score.
"Training with those five Dive London boys is incredible – everyday we're learning from each other and we're doing well at competitions, we know that. We have a really good relationship and the respect is there when it comes to competitions – it's a case of holding your hands up to whoever does better on the day."
Kothari finished just ahead of his teammate Williams, whose valiant Forward 4 ½ Somersaults Tuck (109C) closed the gap by a small margin in the final round as he took the silver medal on 487.75 points, with Ben Cutmore making it a Dive London 1-2-3 as his 479.35 points was enough for the bronze.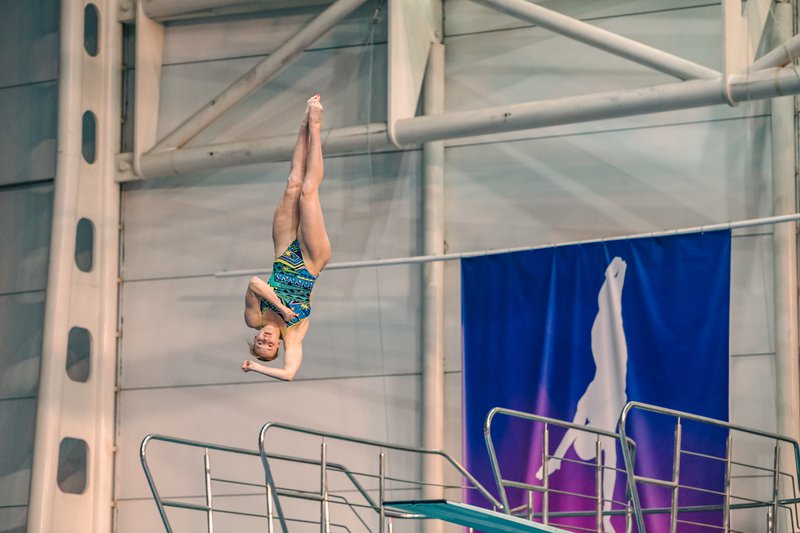 Yasmin Harper took her third British title of the competition following a dramatic Women's 3m Springboard final which saw the changing of the guard at the top following almost every round as the women's events came to a close.
Taking third overall thanks to impressive performances from two guest athletes, the City of Sheffield Diving Club athlete was engaged in a close battle with Ireland's Clare Cryan (Guest), Sweden's Emilia Nilsson Garip (Guest) and her Dive London Aquatics Club's Scarlett Mew Jensen that ran right the way through to the final round.
Aside from a dip on her third dive, Harper was always in and amongst the highest scorers in each round – her Inward 2 ½ Somersaults Pike (405B) on the final round scoring her 66.00 points on her way to a total of 299.75, which was just behind Cryan and Garip's 303.15 and 313.85 respectively.
The success follows what has been Harper's most successful national championships to-date, with the 3m title adding to the 1m Springboard and the 3m Synchro titles from earlier in the competition.
Speaking just after her final dive, the 22 year-old was happy with her performance on what has been a weekend with a lot of diving for the athlete.
"It's been busy, and today it hasn't been the smoothest of days. I would have really liked if I could have put all of my dives down - I missed my front 3.5 in the third round but I've come away with the gold medal so I'm really pleased with that.
"I think when you're diving on these long days it important to get your fuelling right, make sure you are eating enough and you know get that little bit of down time in between prelim and finals just so you can reset your mind as well."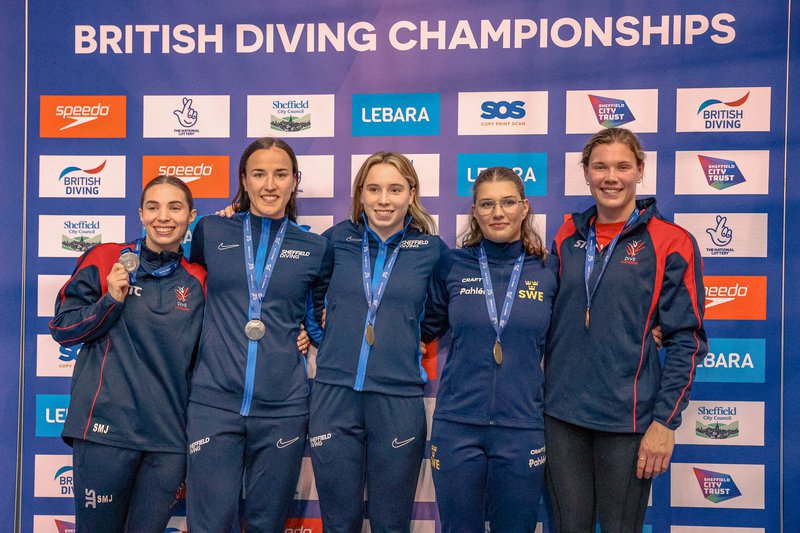 Diving with City of Sheffield, Harper benefitted from the loud home crowd supporting her after every dive – something she noted was appreciated throughout a meet which holds key significance towards selection for this summer's international events.
"I really enjoy diving in front of a home crowd - I think it's amazing, and when you've got all your teammates up there cheering for you it give you a bit of an extra boost for your dives which is nice.
"Fingers crossed I'll have a spot at World Champs, that's the main one for me that I want to get this summer."
Scarlett Mew Jensen, Harper's synchro partner in that event, finished just over half a point behind her on 299.10 – her Back 2 ½ Somersaults Pike (205B) the pick of her list on the penultimate round – with that dive scoring her 69.00 points.
The British bronze medal went to Dive London's Grace Reid, who unfortunately suffered a points deduction on her Reverse 2 ½ Somersaults Pike (305B) at the halfway point due to a restarted dive. That deduction then left Reid chasing the first place that she had prior to the third round, before ultimately having to settle for the third podium step on a total of 292.80.
To re-watch any of the British Diving Championship action head to the British Swimming YouTube channel, with extended results detail on DiveRecorder.