Rewind to February 2020, and Jack Laugher was gearing up for a big few months.
Within days of him claiming two silver medals at the FINA Diving World Series opener in Montreal at the start of March, Britain was sent into lockdown as the coronavirus pandemic took grip across the world. Soon after, the Tokyo Olympic and Paralympic Games were postponed.
Now, in February 2021, Jack is again building up his preparations as he looks to triumph on sport's ultimate stage later this year, at the rescheduled Tokyo 2020 Games.
So how does the City of Leeds based Olympic champion reflect on a turbulent, unforgettable period in history? Here's a selection of advice that the 26-year-old knows the Jack Laugher from February 2020 would find invaluable for the year ahead...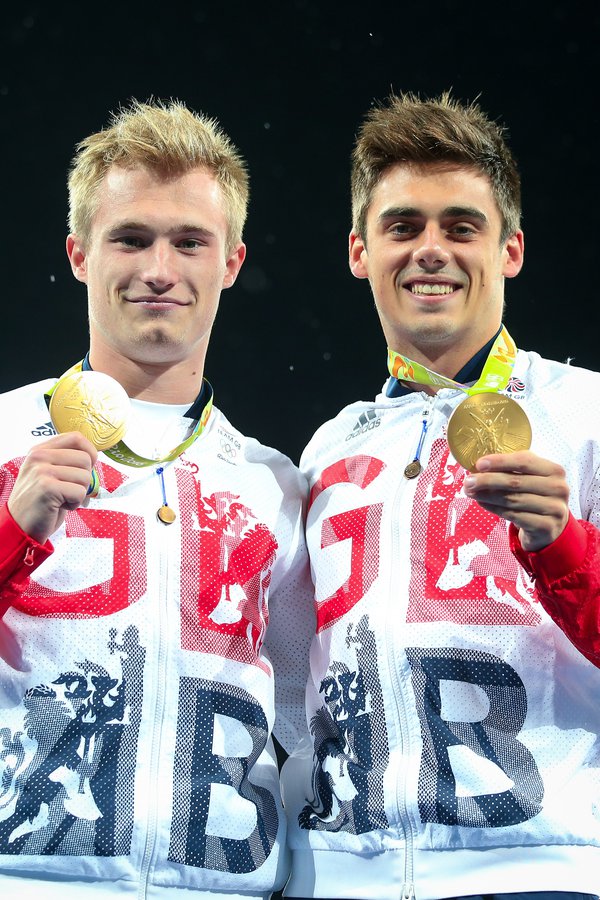 ONE PIECE OF PERSONAL ADVICE TO YOURSELF
Going back a little further, I had a very good 2019 and a very bad one at the same time. Then we had the Games coming up the next year in 2020, and it was really imperative that I knuckled down on everything.
That means I might've just glossed over some issues - but with everything that subsequently happened, it meant we had the time to actually focus on those issues and work through them. Now, I feel like I'm actually in a better place than had I been competing in 2020.
Although I've obviously not enjoyed the Games being postponed and how it has been such a tough, weird time for everybody, for myself personally, I feel like the delay has actually helped me. It has given me a bit of perspective and a deeper understanding of what it means to be an athlete and what it is that I have to focus on - and that is something I would certainly be able to appreciate more if I was to go back to the start of all this.
My back and reverse comeouts, which have been a pivotal strength of mine for so long, broke down in 2019, and it meant something I didn't even think about for my entire diving career became something that I was overthinking - and it became almost scary to take it on as a challenge.
I was fearful of it and almost felt it was going to go wrong. For me, it was a mental challenge as well as a physical one.
Overcoming that, getting back on the horse and taking it upon myself to make myself better at things that I'd rather have just avoided was really important for me. I think it has improved me as an athlete and a character, and hopefully it will improve me as an actual diver as well.
ONE PIECE OF TRAINING ADVICE FOR 2020-21
Adapting to the sudden change in training situation was quite difficult, because obviously everything shut down, so we weren't prepared in any sense, apart from having a set of mats, maybe a 5kg and 10kg weight plate and the things that were in our diving bags like a skipping rope and some Therabands.
At the start, it was quite fun and different. The problem started when the at-home training became quite repetitive. You're very restricted with what you can do in diving - most of the sport is extremely specialised in the sense that you've got to have certain, fairly large, fairly expensive kit to be able to do it, and we just didn't have access to that.
But our coaches were amazing, they were doing the best with what we had. They tried to make it as exciting as possible, and we actually came back to training, when we finally started again in the summer, better than we ever have from an off-season because of the amount of work we did.
We couldn't dive, so we could only really focus on strength and core work, so we actually came back in a really good position.
Looking back on it now, it was a massive help - and it's definitely something that, going back to 12 months ago, I could appreciate now as being a positive to take. At the time, that was quite difficult to do.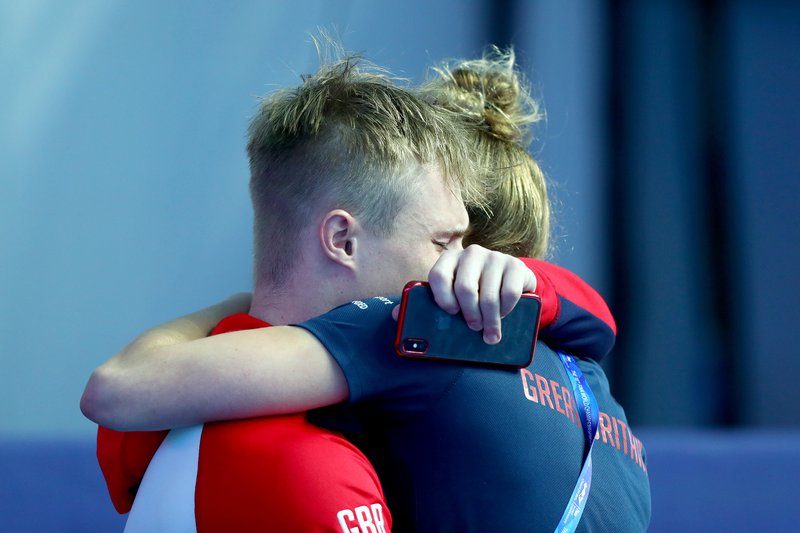 ONE MOMENT TO LOOK OUT FOR IN THE TOUGH TIMES
I had not trained or even been in the water for about five months at the point when we were able to return to the City of Leeds for training.
The first time we did get back in, we were just doing some basic line ups, just falling into the water. With my first one, I remember thinking to myself, 'this dive is going to tell me how this year is going to go, whether it's good or bad!'
It was the first line up I'd done in five months. I came up out of the water, it felt good and I looked across at Adam Smallwood, my coach, and he just put his thumbs up, with no comment whatsoever.
So I was like, 'okay, that solidifies it - it's going to be a good year now'.
ONE SENTENCE FROM ANOTHER PERSON THAT WILL HELP YOU GET THROUGH THE YEAR
I don't think there is anything specific that anyone said, as such. But I think the fact we have got such a good team within Leeds served as its own inspiration - and that's something I would point to as crucial if I were to go back a year.
A lot of people would've been very quick to have just given up, let loose and just enjoyed themselves with the lockdown. But like I said, we had pretty much a full training regime from home - and the sessions were of such high quality that it was almost impossible to let your guard down and let yourself slip, because you'd look on the screen and see five or six other athletes going at it, 24/7, on the Zoom session.
So basically what happened was that none of us let each other slip and none of us let each other get any worse. We were training very hard.  There was nothing in particular that one training partner said. It was more the fact that having those partners around and the motivation to keep going was the thing that kept me going.
I could never let myself down, because I knew I'd have Daniel Goodfellow or Anthony Harding there looking amazing in what they were doing, and I'd be thinking, 'wow, they'll be thinking I'm looking bad. Even if I don't want to, if I've woken up and feel awful, I'm bored, it's monotonous training, they are giving it their all so I have to do the same'.
I'm sure they felt the exact same way. For me, the most important thing is the training partners are there, present and working so hard. That makes you work hard.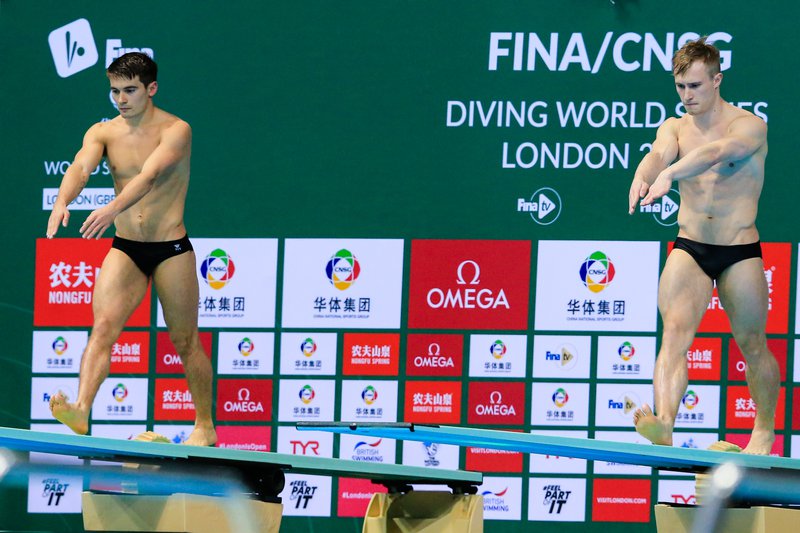 ONE THING YOU KNOW NEVER TO TAKE FOR GRANTED AGAIN

Simply the ability to train. I have been doing this for 18 or 19 years now, and very slowly, it had become more of a day job than a passion. I definitely still love it, but I definitely used to love it more when I was younger.
Now, with the competition and the stress and the pressure that I put upon myself and that I feel from other people, it's never as fun.
But not being able to do it made me realise how much I love it and how much I actually miss it. It's so silly, but it just really made me reflect and look at how lucky I am, first of all, that I can do a job that I'm so passionate about, and that I've loved ever since I was a child, and how lucky I was that my mum and dad just happened to take me to the diving pool that one day and for that one person to say, 'maybe you should start this sport'.
All those things that have just fallen into place, having it taken away from you, it really gives you perspective. I realised that this is something I want to continue doing. A couple of years ago, I was toying with the idea of maybe stopping after this Olympics, for example.
But I'd say that as awful as the past year has been for the country, for so many people, it has relit a fire within myself, and it has given me motivation and hope to continue, and hopefully carry on at the level I'm at.
ONE TV PROGRAMME YOU'LL WANT TO CATCH DURING LOCKDOWN
As embarrassing as it is, it's a children's TV programme called Avatar: The Last Airbender.
I wanted a show that had the kind of storytelling you see in Game of Thrones, but also for it to come together at the end and actually make you feel good about how it ended, which Game of Thrones didn't give you!
Somebody recommended Avatar: The Last Airbender to me. I thought, 'that's a kid's show' - but I think its number eight on IMDB, out of every TV series of all time.
It might be on Nickleodeon, but it's the best TV show I've watched in my entire life - and if we went back a year, I'd be telling myself to get straight on it! I've just finished it for the sixth time!
I can't describe how good it is. It gives you perspective on life, what's important, friendships, overcoming adversity, it's the perfectly-rounded TV show, and it's for kids, and it's amazing.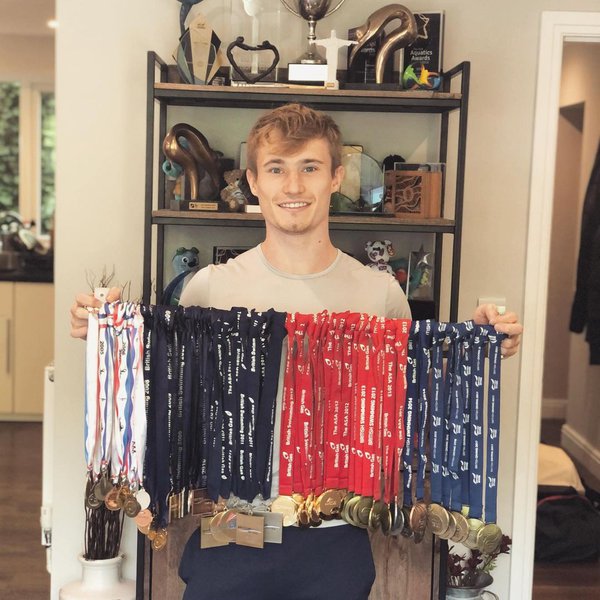 ONE MEAL YOU'LL KEEP COMING BACK TO THROUGHOUT 2020 AND 2021
Do you know what, I was really lucky, because we moved in with Lois' family for lockdown one. Lois' mum is a brilliant cook, and she did it all.
Then we moved into our new home - and I love cooking curries. I make a mean Tikka Masala, a lovely fish Thai Massaman, and a green Thai curry that is amazing as well.
Lois has just taught me how to make a vegan chickpea curry with coconut milk and lime. It's absolutely gorgeous.
So going back to February 2020, I'd tell myself to get ready for a lot of curries in general, which is great!
ONE FOCUS THAT WILL KEEP YOU GOING THROUGH LOCKDOWNS, TIME OUT OF THE WATER AND ON INTO YOUR BID TO REACH THAT OLYMPIC PODIUM AGAIN
It's just the motivation of trying to replicate what I did in 2016 - and trying to overcome the mistakes I've made since then.
I've had a lot of good competitions, but I've also had some terrible ones. I think that, for me, it's not so much trying to reach perfection, but it's about trying to work on becoming a better athlete and the best version of me that I can be, putting myself forward and going hell for leather.
It's not about reaching perfection - and that is something I'd tell myself to bear in mind going back a year. Everyone idolises perfection above everything - but for me, it's what can I do to be the best me.
If I can be the best me on the day, I believe I've got what it takes to go all the way - but it's about reaching that first.