A strong finish to Matty Lee's list of dives earnt the Team England diver his second medal of the Games in front of a packed Sandwell crowd.
The penultimate diving session of the Birmingham 2022 Commonwealth showcased two finals, with nine British Divers in action across the Men's 10m Platform and Women's 3m Springboard.
Matty Lee delivered impressive composure at the crucial moment to secure his second medal of Birmingham 2022 with bronze in the Men's 10m Platform.
The Dive London Aquatics man - who had already been to the step of the podium after winning gold with Noah Williams in Friday's Men's 10m Synchro contest - was just one part of a thrilling individual event, which saw each of the top-performing athletes bring their best at certain stages of the competition.
For Matty, that came in the final two rounds. Other than a drop in round two, he had been diving well through the opening four rounds, including a brilliant 84.80 score for his Inward 3 1/2 Somersaults Tuck (407C). But sitting fourth with two dives to go, the Olympic 10m Synchro champion needed to show his quality - and so he did. First up, his fifth-round Reverse 3 1/2 Somersaults Tuck (307C) pushed him back into the medal positions, a score of 85.00 moving him third.
It still required a clutch attempt in round six. On his 3.7-degree-of-difficult Forward 4 1/2 Somersaults Tuck (109C), Lee gave it everything, nailing a sublime entry to score a staggering 99.90 points and close on 477.00, enough for bronze behind Australia's Cassiel Rousseau and Canada's Rylan Wiens, who took gold and silver respectively.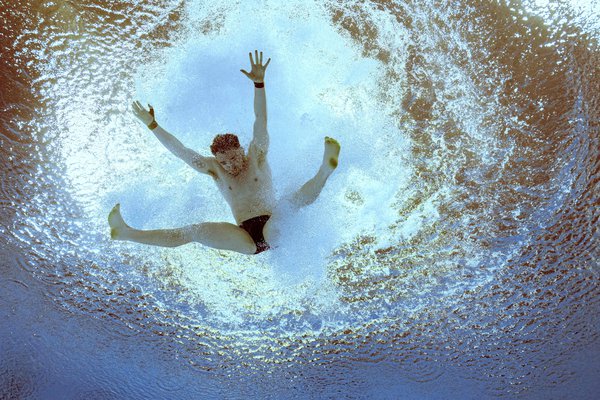 "I'm really happy with a bronze medal. I could've done better today, a lot of us could have done a lot better, but at one point I thought I was out of it." said Lee
"Diving is really unpredictable and you have to be ready for that. I just brought myself up, just thought 'do some good dives' and I managed to do that. Not the best dives I've done but I'm genuinely really happy."
Adding on the atmosphere created by the home crowd, Lee commented:
"That is something I've never experienced before. It was insane. The amount of support for Team England athletes, and also for everyone else, I love that."
For Noah, it was an impressive start after two dives, his Inward 3 1/2 Somersaults Tuck (407C) in round two registering 8.5s and nines from the judges. Aiming for perfection, he could not quite find the entry in rounds three and four, though, and despite a brilliant comeback in round five, the Dive London Aquatics competitor ultimately closed on 408.90, in seventh.
On his performance, Williams said:
"On my last dive, I knew I needed 10s to get a medal. I can get 7s fairly easily but that wasn't going to help me medal so I thought I'd go for a big one but it didn't pay off.
"I'm glad I tried to do a good one, rather than think what if. This time it just wasn't meant to be."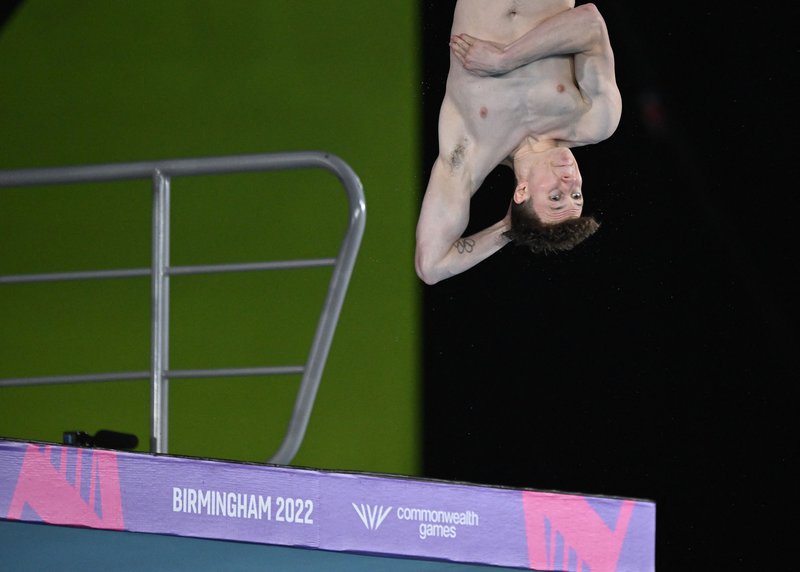 Behind the Team England pair, Aidan Heslop showed that he can mix it with the world's best from the 10m platform as well as one at 27m in high-diving competition, as he finished eighth. Angus Menmuir, meanwhile, will have gained huge international experience in this final, ending 11th.
In the following event there was personal best performances for Desharne Bent-Ashmeil (4th), Evie Smith (10th) and Clara Kerr (11th) from the 3m Springboard whilst Yasmin Harper (6th) and Grace Reid (8th) also improved their scores from prelim to final.
At only 17 years of age, Bent-Ashmeil produced one of the standout dives of the competition in the third round, with her Back 2½ Somersaults Pike (205B) moving her up the leaderboard. Finishing on a cumulative a total of 315.45 points across her five dives, the Dive London athlete was ultimately just short of the medals in fourth but was delighted with the delivery of her list having been focussed mainly on the synchro.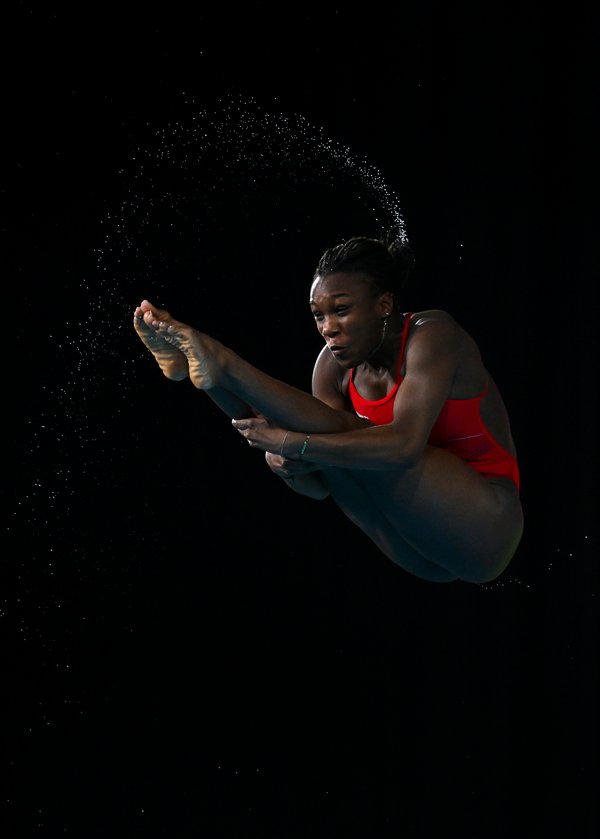 "It's been really good, exciting and I can't wait for more events like this to happen." she said.
"I'm just going to go back to training and keep doing these dives to see how much more I can progress with them."
Having already experience the atmosphere in the arena earlier in the weekend, Bent-Ashmeil was able to use that acclimatisation to channel the Sandwell support into her performance, commenting:
"At first, yesterday [in the 3m Synchro], it was really overwhelming. I've got used to it and it started to sink in that they are not trying to distract me, and I felt really supported and that motivated me to do well."
Bent-Ashmeil will line up with Ben Cutmore in the Mixed 3m Synchro event on Monday - an event fellow Dive London springboard diver, Grace Reid, is looking forward to contesting alongside James Heatly as a fun conclusion to the meet and opportunity to get Team Scotland on the diving medal table.
"The 3m mixed synchro is such a fun event and I'm excited to get going. There are a lot of good teams so it is going to be really interesting, but I'm looking forward to that tomorrow and it will be a good way to end the diving programme here." said Reid.
Click here for full results and schedules. 
For full information on how to follow every big moment from the diving in Birmingham, visit our Birmingham 2022 guide here.