The journey to the Olympic springboards and platforms of Paris 2024 begins in earnest at this week's British Diving Championships. 
The flagship domestic British Diving event got underway at Sheffield's Ponds Forge this evening (Thursday 25th May), with a quickfire set of platform synchro events that saw Edinburgh Diving duo Libby Duke and Ellen Gillespie score 238.35 points - an improvement of 36.5 points from February's British National Diving Cup - on the way to the Women's 10m Synchro title.
In the three days ahead, there are some stacked fields lining up across both women's and men's events, with senior teams for July's World Aquatics Championships and next month's European Games set to be selected following this weekend's performances. 
Olympic champion Matty Lee, Commonwealth gold medallist Dan Goodfellow, double European and Commonwealth champion Andrea Spendolini-Sirieix, Lois Toulson and Kyle Kothari - who both stepped on to European and Commonwealth podiums in the space of a fortnight in 2022 - are among those involved in the coming days.
The World Championships in Fukuoka, Japan and the Krakow-based European Games will provide opportunities for British divers to secure Olympic quota spots for next summer in Paris - so British Swimming Associate Performance Director Tim Jones knows the importance of these Championships, both in terms of that future goal and in seeing the athletes stepping up in high-level competition right now.
"It's difficult to overstate the importance of this event, not just in the context of this season but also the lead-in to Paris as well," he said.
"We're very clear in our own minds around what the goal is for the World Championships, and that's ultimately around qualification and qualifying as many [Olympic] spots as possible. Medals will come as a by-product of that.
"We've seen some disruption in the diving calendar these last couple of years, there have not been lots of quality opportunities - we've tried to open up this event a little more to encourage some more international teams to travel as well, and I think we'll see that growing in the coming years.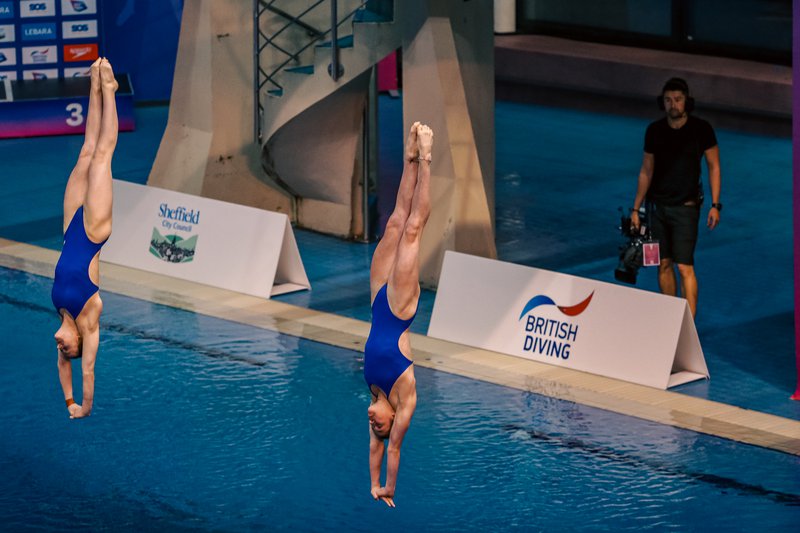 "This is important, it's a line in the sand, it allows us to select our teams for the World Championships and European Games, but it's ultimately one of only a relatively small group of quality competitions between now and Paris, so everybody has to make the most of it."
The new-look format for the British Diving Championships will see the number of athletes competing in finals upped from eight to 12, helping to drive both international involvement and the top-class feel of the event. 
This is an important step, according to Jones, and one that is set to serve up some eye-catching final showdowns across the weekend, with some packed British fields sure to vie for the national titles and international selection.
"We've now gone to a full final of 12 and up to six athletes can be from overseas - we'll continue to review that and see if it's the right numbers, but ultimately there are no fewer opportunities for British divers and there could potentially be more opportunities for our divers," he added.
"We'd like to grow this event. The World Cup series is a fairly exclusive series for people that are already prominent at the top of the world, and events like this allow people that are up-and-coming, both domestically but also internationally, to feature and to have a good hit out. There are some really strong fields here this weekend."
Many of the divers competing this weekend arrive in Sheffield off the back of international events earlier in the year - with some competing at the World Aquatics Diving World Cup legs in China and Canada, others heading to the United States as part of a Four Nations contest, and a junior group gaining valuable experience at the Dresden International. 
"Knowing the quality of the opposition at the World Cup event in China, it's something we felt we couldn't afford to miss out on, and I think our decision was vindicated around that. There was then a fairly quick turnaround to Montreal, and again, there were some really positive signs there," said Tim.
"We probably gained a couple of medals we may not normally have expected to pick up, but equally, there are a couple of medals that we probably lost out on, so we need to examine those as well quite carefully.
"In between that was the Four Nations event in Indianapolis. This seemed a great option for us, and because some of those other significant nations hadn't travelled to China, they were taking their best divers to Indianapolis, so again, all in all, that seemed to be a really positive experience for all involved."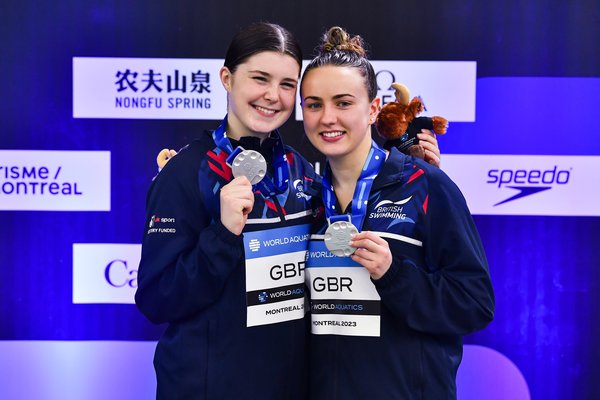 Back in Sheffield, the opening session of the British Diving Championships saw Libby Duke and Ellen Gillespie open proceedings with a strong showing in the Women's 10m Synchro. A Forward 2 1/2 Somersaults 1 Twist Pike (5152B) worth 59.16 in round four was the highlight for the Edinburgh Diving pair, who finished on an overall 238.35 points - a big improvement from from February's National Diving Cup. 
Reflecting on the performance at the start of a busy competition for both of them, Duke said: "We've worked pretty hard. We always enjoy synchro as our opening event, and we definitely did our best and made ourselves proud.
"It's just a case of seeing how we get on this week. We've got 3m Synchro tomorrow as well, it's good to get started. Most of the dives we do in our individual as well, so it's more about getting in there and showing people what we can do."
Gillespie added: "I was feeling confident coming in and was just looking forward to getting the weekend started. It's always good to get the week started on synchro as a little warm-up event for us, and I'm looking forward to the rest of the week now." 
For full results and livestream action from #BDC23, visit our live updates page throughout the competition.