Dive London Aquatics duo Grace Reid and Scarlett Mew Jensen miss out on an Olympic semi-final spot in the Women's 3m Springboard
Coming in on the back of a sixth place finish in the synchro event with Katherine Torrance, Grace Reid will have had high hopes of emulating her individual finals achievement of five years ago at Rio 2016 - whilst Scarlett Mew Jensen had produced strong results at the World Cup and Europeans in 2021 to claim her Olympic berth in Tokyo.
With 27 divers bidding for the 18 places in tomorrow's 3m Springboard semi-final, both British divers opened on the same two dives, an inward 2½ somersaults pike (405B) followed by a forward 3½ somersaults pike (107B) that unfortunately guided the course of their respective competitions.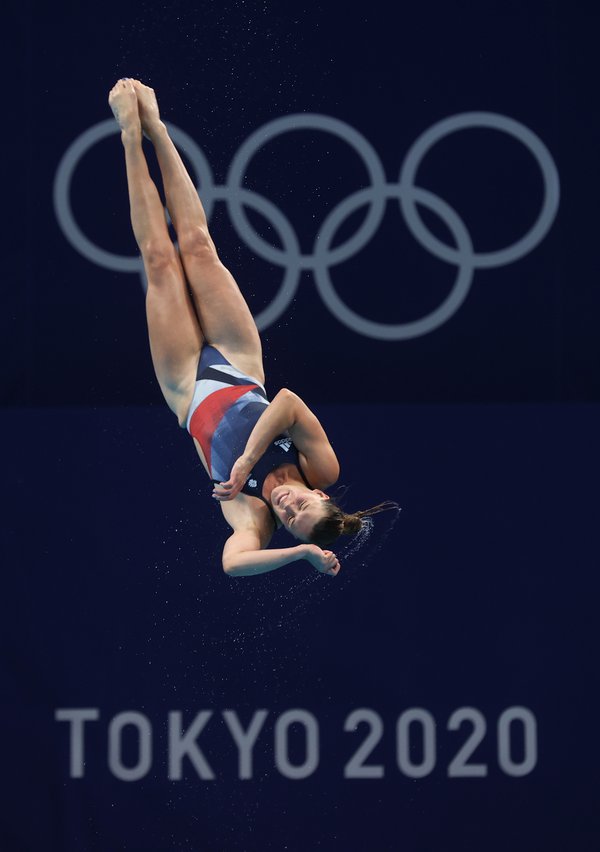 After getting off to a steady but not spectacular start in the first round, Reid received heavy penalisation from the judges on her second dive for a poor entry, leaving her languishing in 24th position with a mountain to climb.

The 2018 European Champion regained composure to start picking her way up the leader board, closing out with her best dive of the day, a forward 2½ somersaults 1 twist pike (5152B) for 63.00 points to agonisingly finish just one place outside the 'bubble' in 19th.
Speaking of the result, Reid said: "It's massively frustrating, I'm disappointed and obviously it's not the result I was hoping for. I made a costly mistake in that second round, I fought all the way to the end and gave everything but it just wasn't enough.
"The depth within my event is so strong, which is amazing. You can't really afford to make a mistake like that when those girls are diving to that level.
"The experience has been so special. It's a wonder that these Games went ahead and they're so safe, as they are. To be a part of this will go down in the history books, and to be a part of Team GB is such an honour."
For Mew Jensen her opening two dives, which have served as consistent 'bankers' in her aforementioned international competitions this year, fell short of the polish required to gain the upper marks.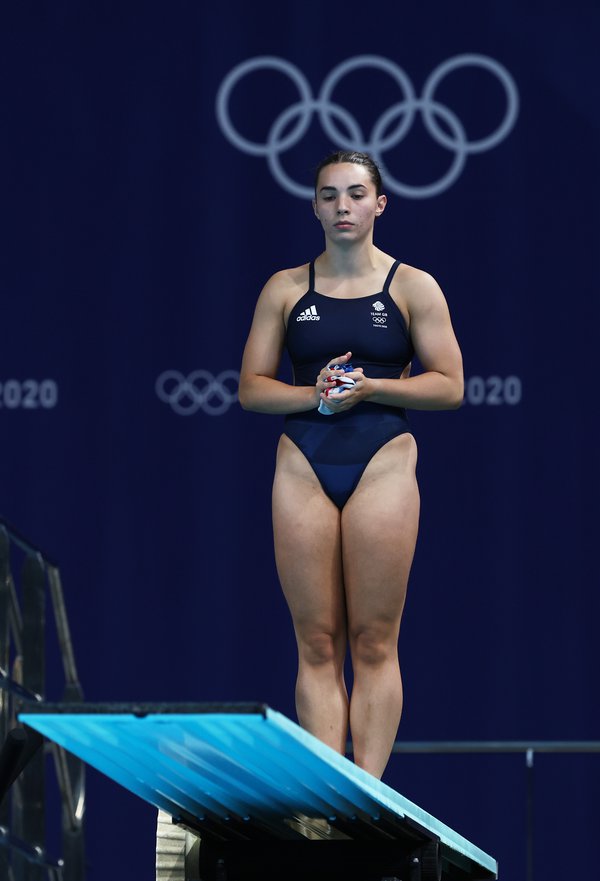 A further tough two rounds followed, with the 19-year-old pleased to finish on something of a flourish when she was awarded 58.50 points for her forward 2½ somersaults 1 twist pike (5152B) in the final round for 22nd overall.
Commenting on her whole Olympics experience, Mew Jensen said:
"Going into it, I was pretty confident. As soon as I stepped on that board, I definitely felt the nerves. Those first two dives are my banker dives and I was missing them because I had so much adrenaline and I was so pumped to go. Everything was near misses but I'm really happy with the power I'm giving and I've got lots more in me.
"I felt like the last effort was one of my strongest dives, so to finish on that it ends my season there and I'm happy to finish it on a bit of a high.
"It's been an incredible experience. Now I have an entire Olympics under my belt at 19, that's really positive. I just want to thank everyone for supporting me – my family, my mum, my dad, my brother, I wouldn't have been able to do any of this without them. I have so much support in the pool and out of the pool, and I'm so grateful for it."
British interest in the diving resumes on Monday, as Jack Laugher and James Heatly contest the Men's 3m Springboard preliminaries.