In a landmark year for the UK Coaching Awards - which is celebrating its 25th anniversary - Alex Rochas has been announced on the shortlist for High Performance Coach of the Year.
The annual showpiece is an unforgettable occasion where coaches nationwide are recognised for their incredible contribution in transforming lives and communities across their sport.

The Awards – regarded as the most prestigious within the coaching community – has for the past 25 years been a celebration of the tremendous impact of great coaches and great coaching – from delivering high quality technical coaching and improving physical capabilities, to supporting people holistically on their journey through sport and physical activity.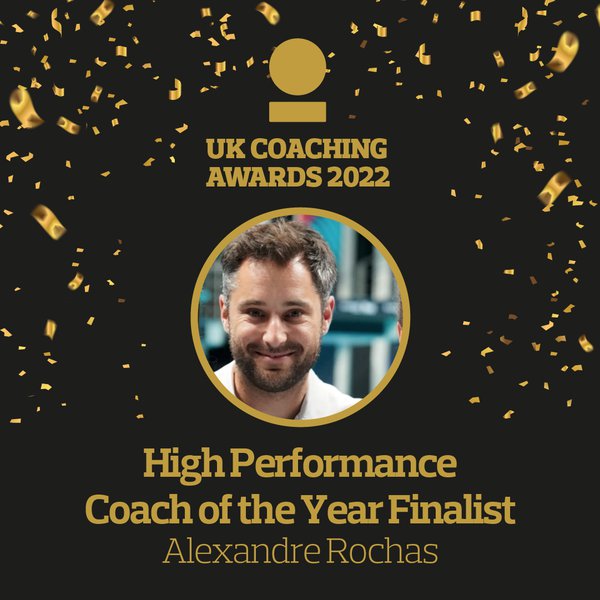 Alex Rochas' inclusion on the shortlist for High Performance Coach of the Year comes in a year where divers he supports at the British Diving Performance Centre, London have amassed an incredible 21 medals between them across the World Championships, European Championships and Commonwealth Games, including seven golds.
In particular, the Performance Coach - British Diving Performance Centre, London has notably worked closely with Andrea Spendolini-Sirieix and Noah Williams at Dive London on their successes across the three 2022 majors, always being a visible encouragement on poolside throughout competition.
Rochas is joined in the High Performance Coach of the Year (supported by UK Sport) category by British Cycling coach Simon Watts and gymnastics' Tracy Whittaker-Smith MBE.

This years UK Coaching Awards ceremony will be held on 6th December at The Queens Hotel in Leeds. The evening will recognise and reward #GreatCoaching from a diverse array of backgrounds, honouring people and organisations that demonstrate the role #GreatCoaching plays in transforming lives and making the nation a healthier and happier place.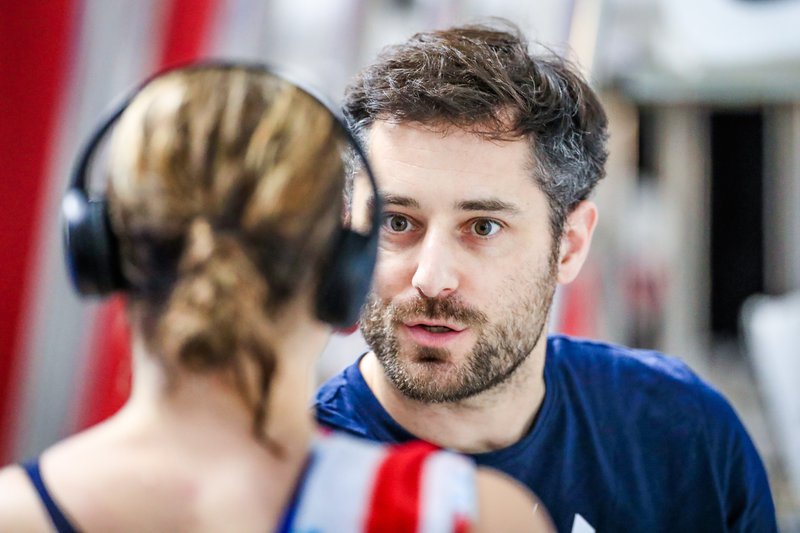 UK Coaching's CEO Mark Gannon commented on the huge variety of coaching talent announced as finalists, saying:

 "We are delighted to announce our finalists for the 25th UK Coaching Awards. From over 350 nominations – a staggering amount – this year the bar has been raised once again, and whilst we are fully aware of the power of coaching, our brilliant coaching workforce continues to surprise us and change lives and communities. The awards showcase the very best of coaching at all levels and we look forward to celebrating with the nominees and winners on the night.
 "It is so important that we acknowledge and thank our coaches as they work tirelessly to support more people into physical activity and sport across all levels - to help build communities, tackle inequalities and inspire people to be the best they can be, whatever their aspirations.
 "This year has been a special one for major events and competitions like the Commonwealth Games and Women's European Championships that have delivered outstanding performances from athletes and coaches alike.
 "A huge thank you, to all our coaches across the UK, and to our finalists. We are all looking forward to celebrating your achievements in December."
Find out more about this year's finalists and the awards by heading to www.ukcoaching.org/UK-Coaching-Awards