Olympian Freddie Woodward is to retire from competitive diving.
The 23-year-old, who currently hold two British titles, has taken the decision after missing out on opportunities to make teams for the Commonwealth Games and Europeans, but is not stopping the sport altogether as he will be joining a diving show on a Caribbean cruise ship for the next six months.
Reflecting on his career, the Sheffield-based athlete said: "Since Rio some of my performances haven't been where I would like them to be.
"But I have gone beyond where I ever thought I would get to as a diver – the Olympics was definitely a career highlight.
"I never had that self-belief about where I could go with the sport, so the fact I got to go to Rio was amazing. That and the European and Commonwealth medals – I never believed any of it was possible."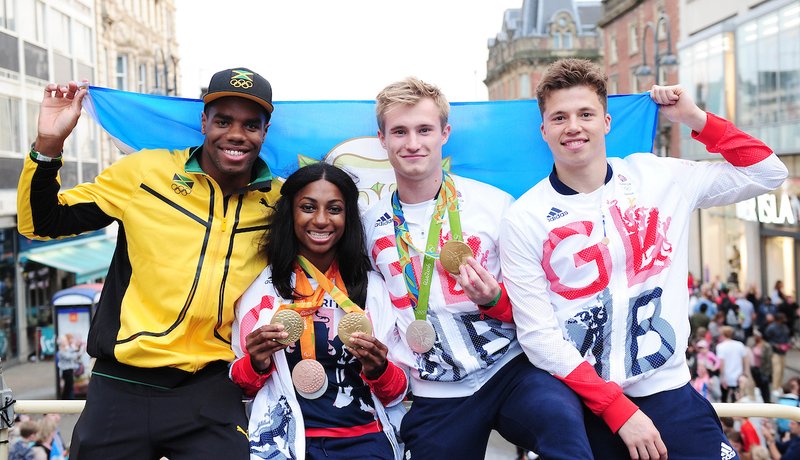 Over his competitive career Woodward won a Commonwealth Bronze in 2014 in Glasgow with Nick Robinson-Baker, another bronze in the Europeans in Kiev in 2017 and a FINA Diving Grand Prix gold medallist. He made 12 senior international teams, which also included a World Cup, and won the 1m and  3m synchro British titles in January alongside James Heatly.
He added: "During the qualifiers I just thought this is great, but I doubt I'll be going to the games, even though it was definitely my place to take going in second behind Jack Laugher. But when I got home after securing my place in the Olympic team it just hit me the enormity of it. I just sat in the car and burst into tears.
"But that experience changed my life. The fact I'm an Olympian, and always will be, has just given me so much confidence in myself.
"I want to stay in physical activity now I've retired, and am a qualified coach, but don't think I have the patience for that.
"I genuinely believe sport makes the world a better place so would like to give something back.
"I would like to thank everyone who has supported me along the way, and everyone at Sheffield Diving for their belief and friendship."
Kim White, Performance Manager for British Diving said: "It was always a delight to have Freddie on the team and he will be remembered for a very long time.
"He successfully placed himself in the history books as a European Championships and Commonwealth Games Medallist and of course an Olympic Diver.
"There are thousands of divers that would love to have had such a successful diving career. I wish him all the luck with his future career and know he will be successful in whatever he chooses to do. We will miss you Freddie."