Dan Goodfellow, Maisie Summers-Newton, Will Perry and Ellie Simmonds gathered at the brand-new venue to celebrate the 100 day countdown, and to mark the final major release of tickets.
With 100 days to go until the Birmingham 2022 Commonwealth Games begin, para-swimmers Maisie Summers-Newton, Will Perry and Ellie Simmonds, and Olympic Diving medallist Dan Goodfellow were among the first to test out the facilities at the newly completed Sandwell Aquatics Centre.
The brand-new, state-of-the-art venue has been constructed in time for this summer's major multi-sport event, where it will be in operation for all eleven days of sporting action, and with 66 medal events in total set to be held at the facility, it will be the stage for more medal moments than any other Birmingham 2022 venue. Once the Games is over it will be converted to a community leisure facility, so local club swimmers also joined Tuesday's celebrations, to test out the main 50m pool.
Sandwell Aquatics Centre is the only brand-new venue for Birmingham 2022 and major construction work on the venue first started at the beginning of 2020. The completed venue - which will house up to 5000 spectators at each Games session this summer - required more than 190,000 tiles to be installed and the pools between them took two weeks to fill with a total of 1.2 million gallons of water.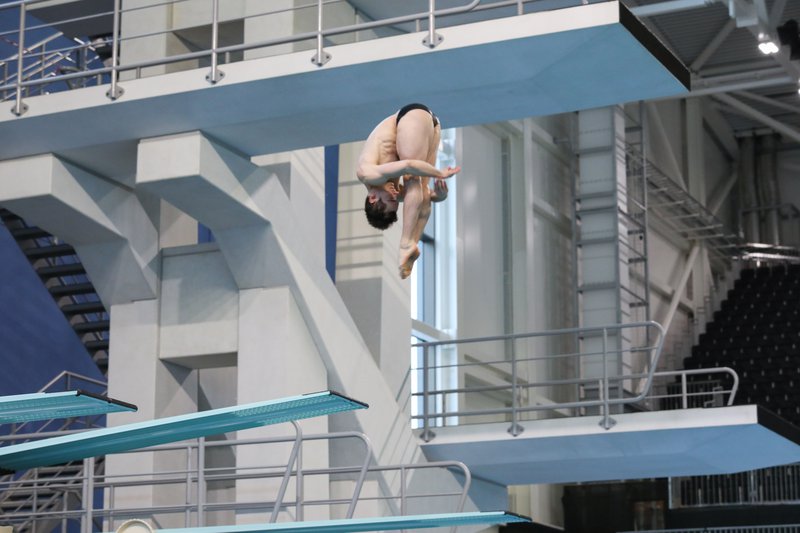 Birmingham 2022, organisers of the Games which will see around 4,500 athletes from 72 nations and territories compete in 19 different sports and eight Para sports, also marked the 100-day milestone with a final major release of tickets, with seats for every single sport back on sale.
Five-time Paralympic champion, Ellie Simmonds, who is also a Birmingham 2022 Board Member, visited the centre on Tuesday and highlighted why this was such a key moment for the Games: "With 100 days to go until the Birmingham 2022 Commonwealth Games begin, it is fantastic news that the Sandwell Aquatics Centre is now complete, and it is amazing to be back here to see the finished facility.
"This is an important and proud moment for everyone associated with Birmingham 2022 and having swimmers and divers in the pools for the very first time makes the Games feel real. 
"We've also taken this opportunity to put tickets back on sale, but for sports like aquatics, which has been hugely popular during our ballots and general sale, tickets are limited, so I'd urge everyone to secure their seat right now."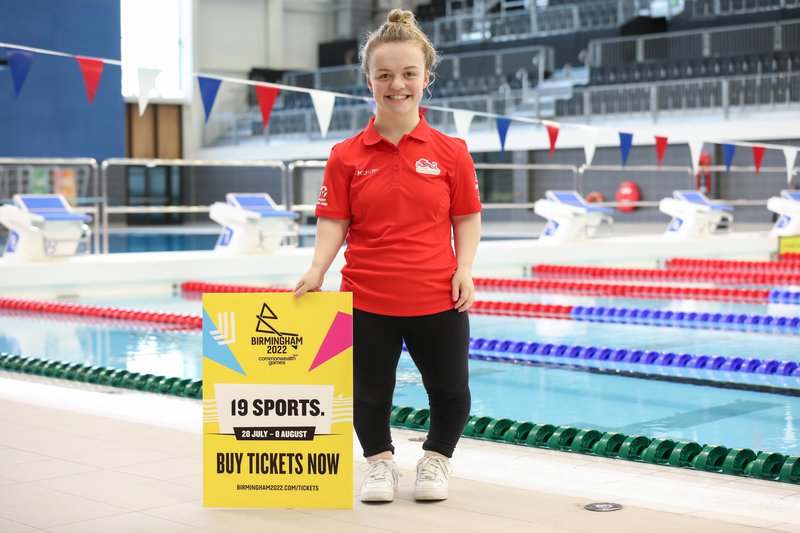 With the Sandwell Aquatics Centre venue now completed, the facility will stage a couple of events ahead of the Games. On 30 April a community swimming gala will be overseen at the venue by Sandwell Council and then from 20 May to 22 May Birmingham 2022 will stage a series of test events including swimming and diving training sessions, and a swimming competition where tickets will be allocated to local residents and the swimming community.
Tickets for every single sport at Birmingham 2022 went back on sale at 8am on 19 April, with prices starting from £8 for under 16s and £15 for adults. Go to birmingham2022.com/tickets to find out more and check availability.