UK Sport has recently confirmed the first cohort of a new coach development programme, Coaching in High-Performance Sport (CiHPS), supporting 27 coaches across 21 sports.
Kevin Brooks (Wycombe District Swimming Club) and Mathew Trodden (Edinburgh University) join a collective of coaches from across the Olympic and Paralympic sports on the CiHPS programme. The group as a whole features world title holding coaches and graduates of UK Sport's female coaches leadership programme among its number.
The design and structure of CiHPS builds on the learning and feedback gathered from coaches and the sports who participated in the High-Performance Coach Apprenticeship Programme (HiCAP).
Beginning in April, the programme will have a particular focus on supporting coaches' learning & development, whilst being mindful of a very busy and demanding qualification phase on the journey towards Paris. The 12 month programme will include a combination of online and in-person sessions over the course of the year.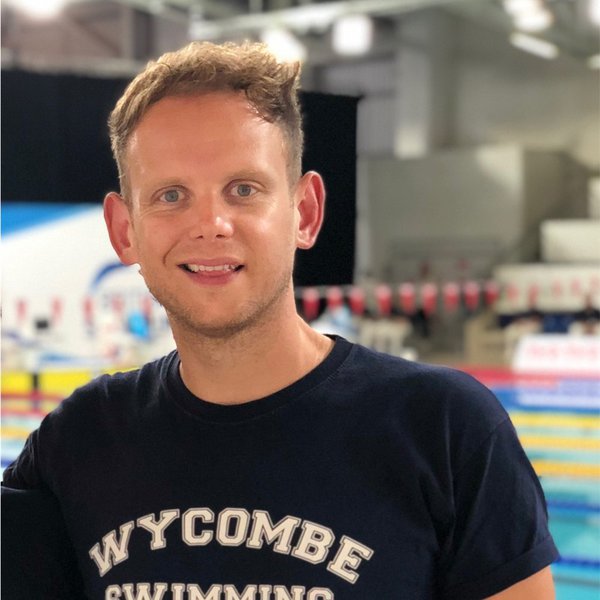 Many of the coaches on the programme have recently progressed to coaching within Podium environments. A central strand of CiHPS is 1 to 1 support from a Coach Developer, many of whom have recently completed (or are currently participating) in the sister Supporting Coaching in High-Performance Sport programme. Other learning design elements include workshops, cross-sport environment visits and a regular community of practice to provide a supportive social network. 
Aligned with the Coaching in High-Performance Sport professional standard (CIMSPA), the CiHPS programme sits alongside UK Sport's wider suite of coaching development programmes, which in total support more than 140 coaches, Coach Developers and other staff working across the high-performance sport community. 
The first workshop was held at the Etihad Stadium at the beginning of May and very deliberately explored the theme of coach well-being, care and support – a strand that will run throughout the programme. 
Speaking of his involvement on the programme, Kevin Brooks, Head Coach at Wycombe District Swimming Club, said:
"I'm looking forward to the bespoke nature of the mentorship side of the programme. Being linked to a high-profile, experienced coach developer is really exciting, as it allows me to delve deeper into a particular aspect of my coaching.
"Additionally, being able to share experiences with coaches from other Olympic and Paralympic sports will help me to think further outside of the box and critically reflect on my own coaching practice, to ensure that I get the best from my athletes, now and in the future."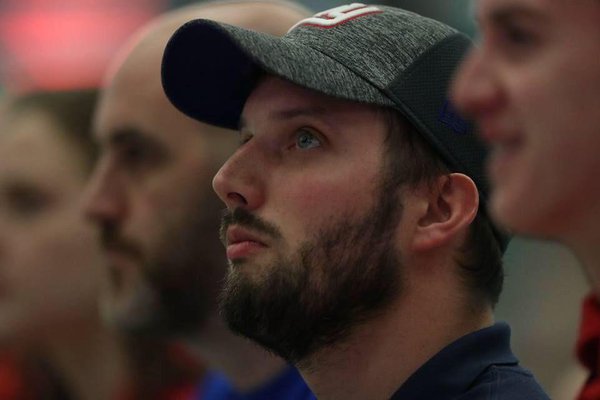 Mathew Trodden, Assistant Head Coach at Edinburgh University, adding: 

"I am delighted to be part of the Coaching in High-Performance Sport programme and am really looking forward to challenging myself to learn more about my coaching craft through the workshops, interaction with other elite coaches from across multiple Olympic and Paralympic sports, and working with our assigned coach developers". 
Andy Bradshaw, programme lead and Coach Developer to two coaches on CiHPS said:
"We are absolutely delighted to be working with our first Coaching in High-Performance Sport cohort and to be supporting 27 brilliant coaches to progress further, develop new knowledge and skills and generate a supportive community for each other. 
"At UK Sport we are committed to working with National Governing Bodies and coaches to develop an expert high-performance coaching community to power success now and into the future so that we continue to win and win well, grow a thriving sporting system and inspire positive change."
The full list of coaches;  
Julia Quinn, Badminton  
Lauren Kianchehr, Boccia 
Phil Sellers, Boxing 
Luke Smyth, Canoeing 
Hannah Brown, Para Canoeing 
Michelle Forrest (Greenall), Climbing 
Liam Briddon, Climbing 
Greg Drummond, Curling 
Michael Goodfellow, Curling 
Kaarle McCulloch, Cycling 
David Daniell, Para Cycling 
Andrew Pink, Para Cycling 
Nicola Wilson, Equestrian 
Richard Kruse, Fencing 
Glen Golding, Wheelchair Fencing  
Joshua Richardson, Gymnastics 
Michelle Flemings, Gymnastics 
Jody Paul, Hockey 
Russell North, Mod Pentathlon 
Michal Janka, Mod Pentathlon 
Ben Richens, Para Powerlifting 
Nicola Benavente, Para Rowing 
Benji Fulker, Skeleton 
Paul Bell, Squash 
Mathew Trodden, Swimming 
Kevin Brooks, Swimming 
Gary Short, Trampolining
Full article on the UK Sport website here.