To mark the end of Pride Month, British Swimming legend Mark Foster - a five-time Olympian, multiple international medallist and world record setter - discusses progress, visibility, authenticity and the importance of role models. 
When asked what Pride Month means to him, Mark's first thoughts are to reflect on the changing picture of the past half-century and more.
"It's looking back historically at what people had to go through and what people had to fight for.  You think back to what people had to put up with, the way that they were treated. When being gay was illegal, people had to live in a completely different way and they couldn't be authentic or their true selves, they had to live secret lives or a life they didn't want to lead," he says.
"Even when I was younger, even though it wasn't illegal anymore, because of what I heard in the playground, what I heard in the changing rooms, what I heard in the street, on the TV, in papers, was that being gay was not acceptable, I spent my life not being myself, living a secret life in fear of what people may think about me, whether they might judge me, whether it might it affect the jobs I got.
"In swimming terms, would it impact on people on the team, people I shared a room with, in changing rooms? It was all these things, you're just in fear of people's reaction, just because you're told for so many years in so many different ways from so many different people that it's wrong."
Mark acknowledges that, in 2023, much of society is a more accepting place where people can be themselves openly, freely and comfortably - but he knows that general awareness remains as important as it ever has been.
"I've done a couple of talks where people have asked, 'what's the thing about Pride and what's the thing about coming out?' They say, 'we don't have to come out as being straight'," explains the 53-year-old.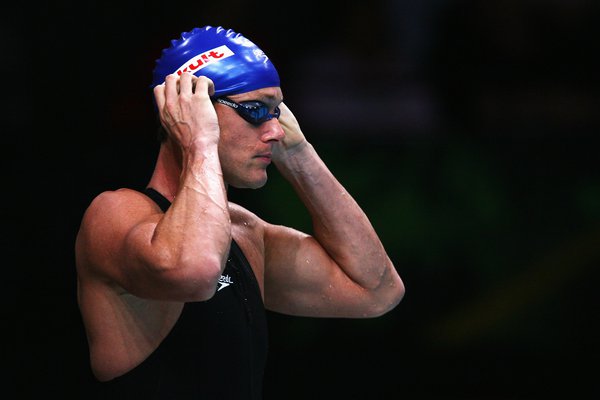 "And I've said, 'well no, that is true - but are you beaten up on a daily basis for being straight? Or do people take the mick out of you for being straight?'
"No. There you go, so there's no coming out process. The 'coming out', it is almost putting yourself out there because that's the way things have been. It's still there now, but I don't think it's there as much.
"I always say to people that when you are aware of something, you have a choice about the way you react, and when you're not, ignorance is bliss. And I think the more people are aware of the way the world is and how different the world is, they have a choice the way they respond to it.
"And people with a bit of common sense see it as you're another person on this planet that just happens to love a bloke, or love another woman or just love in a 'different' way to others, and there's nothing wrong with that."
Looking back, Mark - who decided to publicly come out in 2017, nearly a decade after his fifth Olympic appearance at Beijing 2008 - reflects on a lack of "out and gay" sports stars or television personalities when he was younger, with that lack of publicly-visible people from the LGBTQ+ community having an impact on his own perception of himself.
That situation has evolved greatly for the better, with top-level gay athletes across a number of Olympic, Paralympic and professional sports now regularly performing on the world's biggest stages.
Such visibility is priceless, in Foster's eyes.
"Ultimately, people have to be comfortable in their own skin and be themselves. Someone said to me, 'so are you telling everybody to come out if they're gay?' and of course I was like, 'no, 'it's your own decision'," he adds.
"I will say that the more visibility there is, the more acceptance there is, the more people will just be themselves instead of living a lie or living a life that they think society deems they should lead - but that has changed an awful lot.
"I like to see myself that I was a role model for kids growing up swimming. But I also know important it is - when I was a kid growing up, there was nobody within sport that was out and gay, and there was no-one on TV who I looked at and felt I was like.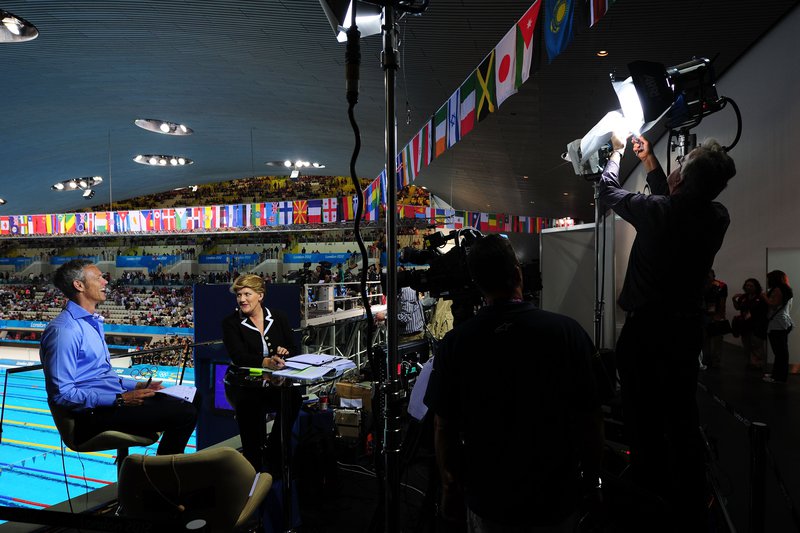 "So it's like, 'well I don't fit in there, who am I like? I'm not like them, I'm not like them'. I was constantly doing that. So what I'm saying is that then, by coming out, I hope there will be someone out there, maybe on the other side of the world or in this country, that goes: 'I take a little bit of confidence in Mark being gay because I am and I'm similar to him, so I feel like I fit in, and if he can, then I can'.
"Or there might be somebody on the other side of the world that is in a country where there is a death penalty for being gay, sitting and thinking, 'well I'm told by my country that this isn't right, yet I've got other people on the other side of the world that I can see and that are visible and I can go, I am all right, I am okay'.
"So having role models is important. You'd have to talk to people currently on teams because I'm not on the team anymore, but I do find from what I see from the outside, and what I see from society, that people are themselves a lot more comfortable in their own skin than they used to be.
"That comes down to conversation, the more people that put themselves out there, the next person thinks, 'okay, I feel a bit safer doing this'. There has definitely been a shift. I know, we all do, that the world is also a cruel place and there's a negative side to stuff online, but I don't see that, I don't read it.
"But I do believe, from what I've seen and people I know, that people feel more comfortable opening up. We're not talking about everyone in sport, we're talking about a percentage of sportspeople - but there's a still percentage of those people.
"For 23 years in sport, I was in fear of people seeing me because, from a young age, it was this little secret I had which, the more you live with the secret, the bigger the secret becomes. You're just in fear that somebody's going to see you because it's so ingrained in you and it's your habit to make sure people don't see the real you.
"Well how can that help on a daily basis with somebody at work, or for me, for training? That can't be a good place to be, constantly being mindful of not tripping yourself up."
One of the many top-level competitions of Mark's illustrious career in the pool was the 2001 World Championships in Fukuoka. Twenty-two years on, a British Swimming team are again preparing for a Worlds in the same city.
So what is the former sprint freestyler looking forward to from the upcoming meet, with the swimming programme diving into action on 23rd July?
"I'm really excited. The Olympics was only two years ago and it's just a year to the next one, it seems to have flown by! I get to speak about the sport a lot and talk about the current crop of swimmers, and I can say I've never been so excited because, for me, being on the other side of it now, I always feel in every race that we have an interest and there is somebody there.
"What comes next, we'll see, but at the moment, we've got strength in depth in relays, which is proof of strength in depth for a swimming nation. The most exciting race I'm looking forward to seeing is the Men's 4x200m Freestyle Relay - it's a great relay, not only are our boys great, but it's a great race. And also, the Men's 4x100m Freestyle is coming on as well.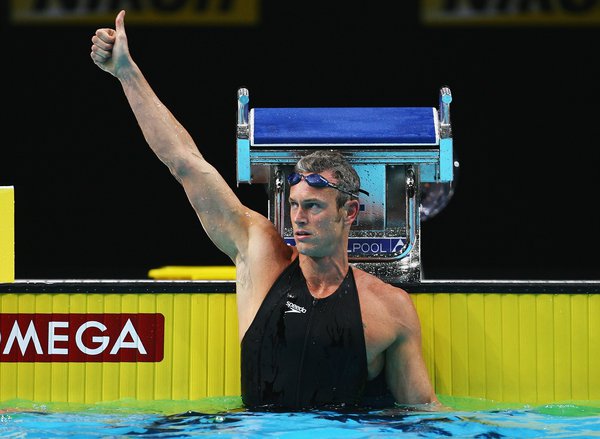 "The 4x100m team, they are there or thereabouts now, whereas before, while our 4x200m are there, that 4x100m Free has never really been there or thereabouts and now they are, so I think that's exciting to see.
"We've got a lot of stuff to look at. I want to see what Freya (Anderson) can do, I know she's still progressing, Anna (Hopkin) is doing really well - so I'm excited to see what this team can do."
Back in 2001, Britain secured seven medals in the pool in Fukuoka, including gold for the Women's 4x200m Freestyle Relay, a pair of distance freestyle medals for Graeme Smith and a bronze in the Men's 50m Butterfly for Foster.
So what are his memories of that meet?
"The biggest memory is going into the final for the 50m Freestyle in third place, having done my heat at 80 per cent effort, the semi-final at 90 per cent effort and going into the final full of confidence," he reflects.
"And then - and this was the only time this ever happened to me and I can't believe I'm sharing this - at 35m, I took a breath and swallowed water and then went backwards. That had never, ever happened and that got me to the point where I never breathed after that. I went first or second to seventh!
"Then five days later I had the 50m Butterfly. The freestyle was my event, but I went in the training pool and just did fly drills, fly drills, fly drills, and then came out and got bronze in that event, and only missed the world record by 0.2 seconds.
"So turning disappointment into a really, really good positive is my memory of those World Championships."