With another big year of aquatics action on the horizon, the next generation of stars in the water are being invited to apply for the GLL Sport Foundation's 2023 Sports Awards.
The initiative will be celebrating its 15th anniversary, as the UK's largest independent athlete support programme opens its annual Award programme for new applications, as of 20th December 2022.
Talented athletes from across 65 areas across the UK are invited to apply for a range of support awards which include financial support, access to sport facilities, physiotherapy, lifestyle mentoring and mental health support.
The GLL Sport Foundation celebrates its 15th year in 2023 and it is the UK's largest independent athlete award programme which has so far contributed over £13m to help over 24,000 athletes on their sporting journey.
Olympic and Paralympic champions from across British Swimming disciplines have benefited from GLL Sport Foundation support over the past decade and a half, including Ellie Simmonds, Tom Dean, Tully Kearney, Matty Lee, Andrea Spendolini-Sirieix, Tom Daley and Susie Rodgers.
The innovative scheme is provided by charitable social enterprise GLL and expects to award £1.2m worth of help in 2023 for successful applicants. Already a popular and essential support programme for athletes, the Foundation is expecting heightened athlete interest as the cost of living crisis hits and training costs, equipment purchases, strength & conditioning costs and travel costs continue to rise.  
All successful applicants will be given access to the 250 sport and leisure facilities across the UK operated by GLL under its"Better" trading brand. Applications are open from 20 December 2022 until 20th February 2023.
The award application announcement for 2023 was made at Lee Valley VeloPark, following the commencement of GLL's newest partnership with Lee Valley Regional Park Authority (LVRPA). This means that athletes based at LVRPA's world class facilities are now able to join the GLL Sport Foundation, including Lee Valley VeloPark (which hosted the Commonwealth Games Track Cycling event in 2022), Lee Valley White Water Centre (hosting the ICF Canoe World Slalom Championships in 2023), Lee Valley Hockey and Tennis Centre, Lee Valley Athletics Centre, Lee Valley Riding Centre, and the new £30m Lee Valley Ice Centre (opening in 2023).
This is in addition to a number of other world class venues – the London Aquatics Centre and Copper Box Arena on Queen Elizabeth Olympic Park, Manchester's Aquatics Centre (reopens 2023) and National Cycling Centre.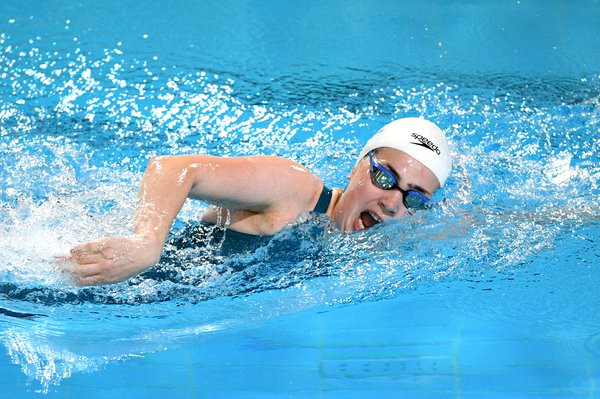 Over the past 15 years, GLL Sport Foundation supported athletes have excelled in major competitions and have gained 76 Olympic and Paralympic medals and 77 Commonwealth Games medals. Previous holders of GSF awards include Darryl Neita (athletics), Anna Hursey (table tennis), Charlotte Worthington (BMX), Alex Yee (triathlon), boxers Anthony Joshua, Aiden and Michaela Walsh, as well as the host of aforementioned aquatics stars.
It has always however been a core mission of the programme to support young emerging talent on their sporting journey, with the majority of athletes aged under the age of 21 and the largest cohort under 18 years old. Across the programme, 87% of athletes receive no other funding or athlete support, which underlines the importance of the scheme to both athletes and GLL's social values.
Speaking at the launch of the awards at Lee Valley VeloPark, Peter Bundey, GLL Sport Foundation Chair, paid tribute to the support of Foundation Patron Sally Gunnell and all partners involved in the programme including; SportsAid, Mary Peters Trust, SportsAid Wales, sponsors, medical and local authority partners and a new collaboration for 2023 with Switch The Play, who will provide wider mentoring and mental health support.  "Our awards work alongside a number of national talent pathways, provide a lifeline to individual athletes as well as helping local communities discover the opportunities and enrichment that comes through sport". 
The successful impact of the Foundation is important to Patron Sally Gunnell OBE, who remains the only athlete to hold consecutive Olympic, World and Commonwealth titles.  She said:  "From my own experience starting out as a young athlete and progressing through my sport, I understand how important the recognition and support from organisations like the GLL Sport Foundation can be to a young athletes. It can make the difference in achieving sporting ambitions.
"This is ever-more important today as we recover from a difficult and challenging two years, where dreams have been put on hold and sport had to stop. Athletes can now refocus having re-started competition and working towards those goals with the support of the GLL Sport Foundation."
Applications are open until 20th February 2023 via the website portal – www.gllsportfoundation.org