Mel Marshall has been awarded an MBE for services to swimming and charity in the Queen's Birthday Honours List. 
The Loughborough National Centre Lead Coach is recognised among the top coaching talents in UK sport, having guided Adam Peaty to the top of Olympic, World Championship, European and Commonwealth podiums - as well as numerous world records - over the past decade.
As well as playing a key role in Peaty's rise to swimming's summit, Marshall has also nurtured the talents of countless other British athletes, with world champion Luke Greenbank and European champions Anna Hopkin and Sarah Vasey among those currently training with Mel and preparing for their first Olympic Games next month.
Mel's success on poolside follows a glittering career in the water, with a multitude of medals - including six at the 2006 Commonwealth Games in Melbourne - and two Olympic appearances under her belt.
On top of her eye-opening coaching contributions, the former City of Derby star has made a telling difference with her charity work, including raising funds for a residential training facility in Zambia through the Perfect Day Foundation back in 2017, five years after completing a fundraising cycle with Rebecca Adlington and Jo Jackson. All in, Mel has raised in excess of £100,000 for the charity, and her charitable work remains an integral part of her life. 
On receiving the MBE, Marshall said: "I'm delighted to receive the MBE and this recognition. It's really important for me now that I can open doors with it, continue my work with charities and hopefully make bigger differences.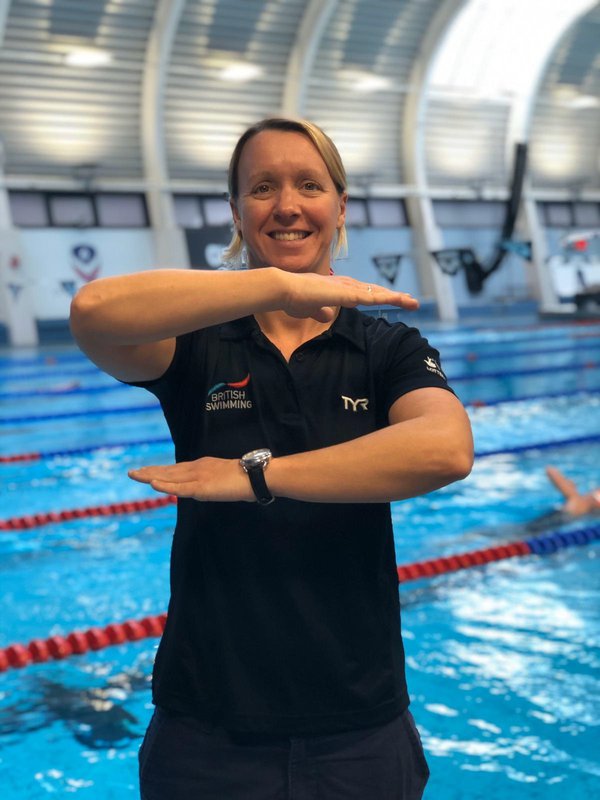 "I'm super over the moon, thankful for the opportunity and looking forward to hopefully being able to take my mum to meet the Queen!"
The Queen's Birthday Honours List also saw Swim England CEO and British Swimming board member Jane Nickerson named an MBE for her services to swimming during the COVID-19 pandemic.
She was a key figure in the fight to reopen pools throughout the coronavirus outbreak and has been a strong advocate of ensuring people of all ages are able to swim and enjoy the water safely.
"Whenever you read of people receiving honours from the Queen, they always talk of their surprise but it's true – it was a real shock when I discovered I had been awarded such a prestigious honour," said Jane.
"I'm completely overwhelmed with pride to have even been considered for this accolade, let alone actually receive it.
"Swimming has played a huge part in my life, both personally and professionally, and I have cherished every minute of it.
"However, you never expect to be recognised in this way for simply doing something you love."
Jack Buckner, British Swimming CEO, added: "We are all delighted to see Mel and Jane honoured in this way. They have both made an amazing, notable contribution to the swimming family, so a huge congratulations from all at British Swimming to them both, as well as a thank you for all that you do and continue to do."