English Institute of Sport and British Para-Swimming Performance Psychologist, Charlotte Hinchliffe shares her top tips with us for building on the positives of the situation and staying mentally on top during the current climate.
Professional athletes like most of us have had their usual daily routines thrown out of the window due to the Covid-19 pandemic, with control over certain goals such as targeting a major meet taken completely out of their hands.
As part of Mental Health Awareness Week we asked Charlotte what advice she's given to Britain's top para-swimmers to continue optimising performance preparation and mental wellbeing throughout this challenging period.
Prioritise Self Care
Prioritising self-care is especially important now, as it can strengthen your immune system and increase your psychological wellbeing. Starting with the simple things like making sure you're getting enough sleep, eating well and staying hydrated set a good foundation, whilst taking some time out of your day to practice mindfulness techniques or heading outside in the fresh air for a walk can help you feel calm, relaxed and grounded.
Make sure to stay connected with others and attempt to find ways to normalise routines as much as possible. One example might be if you'd normally train first thing in the morning, try and conduct your planned exercise at the same time of day to keep that structure in place.
Accept uncomfortable feelings
It's quite common and normal to experience intensified feelings such as fear, anxiety, concern, and worry at times of uncertainty such as this. Try and accept these difficult emotions rather than dismiss them. Notice and describe any difficult emotions to yourself or others without judgement, and with time this can help to reduce discomfort. Remind yourself that these feelings will pass – you won't always feel this way!
Focus on the controllable's
A really useful strategy to focus on the things you actually can control, so start by writing a list of all your concerns and identify what is and isn't within your control. Focus (and refocus) your attention on the controllable's and let go of things that are not under your control.
Be proactive in scoping out a 'plan B' should further disruption to your usual routine or plans occur and build up a list of your coping strategies to use in managing any challenges you experience. Additionally, put some time in daily to reflect on what you are doing to bring yourself closer to your goals.
Reframe perceived threats as opportunities
Consider the fact that forced changes to your usual training routine and competition plans could actually advantage your performance (e.g. more time to focus on other aspects of your preparation or to expand your identity by trying out and learning new things).
Contemplate the questions; "How does this [stressful event] advantage me?" and "How can I make the most of this opportunity?"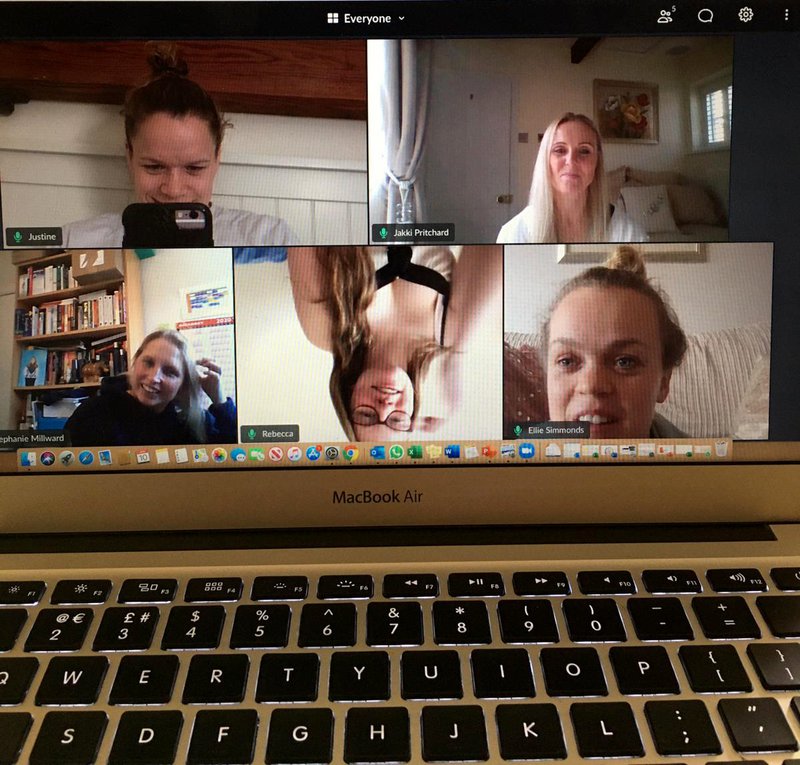 Targeted information seeking
Modern technology and the internet are incredibly useful tools, but it's also important to be wary of some of the misinformation and 'Fake News' that circulates online increasing stress and anxiety.
Seek information from accurate and trustworthy sources to help you to take practical steps to prepare and protect yourself, but it's worth attempting to limit your exposure to COVID-19 news to no more than 30 minutes a day and at specific times, with avoidance of social media reports, which can often be inaccurate and unhelpful.
Ask for support
At times like these it's really important to stay connected, and be able to utilise the support network around you.
Within the British Para-Swimming set up athletes are able to access our mental health support team, which includes myself (Performance Psychology), Justine Lucas (Performance Lifestyle) and Dr Phil Clelland for guidance, however your own personal support team might include a coach, training partners, friends and family amongst others such as your local GP. If you are feeling particularly overwhelmed and are experiencing challenges related to training, and/or activities of daily living then don't hesitate to reach out to someone for that support.
Monday 18 May to Sunday 24 May is Mental Health Awareness Week, with the theme for 2020 being 'kindness'. You can find out more information here.