Maisie Summers-Newton was crowned British Swimming's Champion Athlete for 2023 as a memorable season of aquatics achievements was celebrated at British Swimming: The Awards in Birmingham on Saturday night.
Summers-Newton – whose class and consistency helped her defend both her SM6 200m Individual Medley and SB6 100m Breaststroke world titles at the Para Swimming World Championships in Manchester over the summer – saw her successes rewarded by being named the Para-Swimming Athlete of the Year for a second successive year, before she returned to the stage to collect the Maurice Watkins Champion Athlete Award.
She joins Adam Peaty, Jack Laugher, Alice Tai and Tom Dean as a winner of that coveted prize – and it capped another memorable year for the Northampton Swimming Club athlete.
"I'm kind of speechless to be honest, because the people in the para-swimming category and all the athletes here today are just incredible, and it shows how amazing the sport is and how it's moving forward – and how there's so much more to look forward to with Paris next year and beyond. I'm so, so happy," said Maisie.
"Manchester was spectacular. To have my family there watching me, to have a home crowd, and Manchester is a hub for para-swimming, it was all really special to race there. So to come away with two gold medals and a silver as well, it was really special and shows I've got lots to look forward to next year.
"Looking at the names on this trophy, Adam Peaty, Alice Tai, Tom Dean, Jack Laugher, it's very special and I think it's amazing for another para athlete to win this again, so it's just very special."
Another world champion from the summer to take an Athlete of the Year award was Matthew Richards, the 20-year-old securing the swimming accolade two months on from his maiden gold medals at the 2023 World Aquatics Championships in both the Men's 200m Freestyle and Men's 4x200m Freestyle Relay, on top of 100m Freestyle British records and a Mixed 4x100m Freestyle Relay bronze in a stellar year.
"I'm over the moon. It's been a great year – this wasn't the goal at the start of the season, but obviously I'm super happy to walk away with this. It's a testament to my team, Ryan [Livingstone] and the rest of guys at Millfield and the hard work we've all put in. Hopefully we can just continue to improve and build now and have an even better one next year," said Matt.
"It was my first individual gold on a senior level, so obviously that was massive. There were lots of things that didn't quite go right – the 100m wasn't necessarily where I wanted it to be, but getting the British record was still a big win. We've got so much momentum now, I've got a lot of confidence going into this year and I'm really excited to see what we can do in Paris."

Andrea Spendolini-Sirieix and Lois Toulson were jointly crowned Diving Athlete of the Year, with the pair having taken a historic silver as a synchro duo in the Women's 10m Synchro at the 2023 World Aquatics Championships – the first female diving medal for Britain at a World Championships.
Kate Shortman was also a history maker in Fukuoka, claiming Britain's first artistic swimming medal at a World Championships, as well as winning a European Games duet bronze with Isabelle Thorpe, and she was crowned the Artistic Swimming Athlete of the Year, while Kathy Rogers took the Water Polo Athlete of the Year prize after spearheading GB's women's water polo team back to European Championships qualification for the first time in a decade.
In the Coach of the Year categories, Andy Sharp was the winner as a celebration of his work with Maisie Summers-Newton and Scarlett Humphrey at the Para Swimming World Championships and his ongoing role in helping Northampton Swimming Club athletes play a pivotal role in British teams.
"I'm really proud to have played my part in coaching the Northampton swimmers to the success they've had this season, it's been a great year across British Swimming. It's important for coaches to keep learning, and at Northampton, we're really proud that we have a fully-integrated programme where para-swimmers are fully included within our performance squads. With all the hard work that goes in, hopefully we can continue to produce high-level athletes," said Andy."
Just as with Maisie, Matt Richards' coach Ryan Livingstone took the Coach of the Year for swimming thanks to his role in Richards' global success in Fukuoka, as well as him guiding Millfield teammate Emily Large to a senior World Championships team for the first time.
Spendolini-Sirieix's Dive London coach Alex Rochas picked up the Diving Coach of the Year for diving, in a year where he also guided Kyle Kothari to the world men's platform final in at the first time of asking and Grace Reid to two medals at the European Games in Poland.
Yumiko Tomomatsu took the Artistic Swimming Coach of the Year award for her efforts in overseeing Kate Shortman's historic World Championship success and that of Kate and Izzy at the European Games as they build towards the target of a second Olympic Games qualification next year.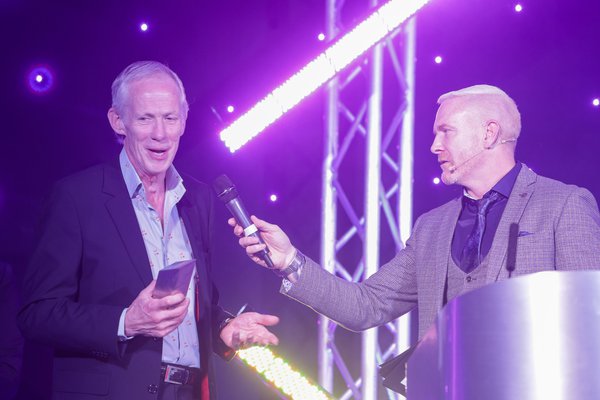 While Kathy Rogers' athlete of the year award in water polo came for senior international successes, away from the international side of the sport, Alistair Roberts secured the Coach of the Year award for water polo for his work with Worthing Water Polo Club's junior boys, who won both the U17 and U19 national titles in a fantastic year for the club.
In the Emerging Athlete of the Year categories, Robbie Lee took the diving prize, with his year featuring appearances at both junior and senior level internationally, with a silver medal in the Men's Platform at the European Games being a highlight for the 18 year-old.
"It's been a really good year, lots of ups and downs but it ended on a high. I'm really happy and it's nice to bring this award home, so thanks to everyone who has helped me – my coach, my parents and everyone. It's great. If I had to pick one highlight, it'd definitely be my front 4 ½ at the European Games – I nailed that and it put me up into the medals, so I was really happy with that one," he said.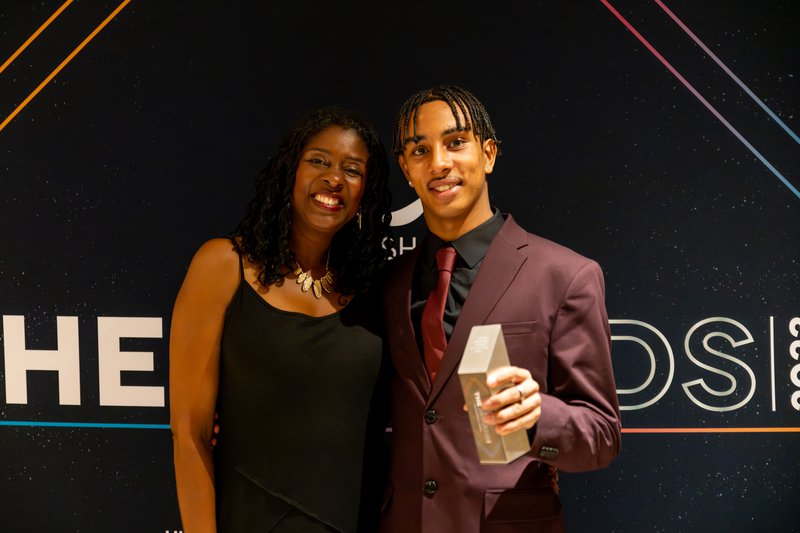 Matthew Ward continued his impressive year as a junior by winning the Emerging Athlete of the Year award for swimming, after a summer which saw him take eleven medals over the European Junior Championships and Commonwealth Youth Games.

Faye Rogers completes the list of winners from the night, with the 20 year-old becoming world champion in the Women's S10 100m Butterfly at her debut World Championships. She also took two bronze medals at the competition, which was enough to earn her the Emerging Athlete of the Year award for para-swimming.
FULL LIST OF WINNERS AT BRITISH SWIMMING: THE AWARDS 2023
Maisie Summers-Newton - Maurice Watkins Champion Athlete
Maisie Summers-Newton - Para-Swimming Athlete of the Year
Matt Richards - Swimming Athlete of the Year
Andrea Spendolini-Sirieix & Lois Toulson - Diving Athlete of the Year
Kate Shortman - Artistic Swimming Athlete of the Year
Kathy Rogers - Water Polo Athlete of the Year
Andy Sharp - Para-Swimming Coach of the Year
Ryan Livingstone - Swimming Coach of the Year
Alex Rochas - Diving Coach of the Year
Yumiko Tomomatsu - Artistic Swimming Coach of the Year
Alastair Roberts - Water Polo Coach of the Year
Faye Rogers - Para-Swimming Emerging Athlete of the Year
Matthew Ward - Swimming Emerging Athlete of the Year
Robbie Lee - Diving Emerging Athlete of the Year