The waiting is over - the opening ceremony of the Olympic Games in Tokyo will officially kickstart a Games like no other today, with British Swimming's aquatics stars ready to get the ultimate sporting competition underway in the pool on Saturday for Team GB. 
Five years on from our swimming and diving teams returning from Rio 2016 with record medal hauls to their names, 46 aquatics athletes - 30 swimmers, 12 divers, two marathon swimmers and a pair of artistic swimmers - will look to produce the performances that underline the commitment, quality and attention to detail that they, their coaches and their support staff have shown in the longer-than-expected build-up to an Olympics.
Max Litchfield and Brodie Williams have the honour of lighting the touchpaper on Team GB's campaign in the water, the pair going in the Men's 400m Individual Medley heat from 7pm Tokyo time on Saturday (11am BST). Harriet Jones (Women's 100m Butterfly), Kieran Bird (Men's 400m Freestyle), Aimee Willmott (Women's 400m Individual Medley) and the Women's 4x100m Freestyle Relay team also get things going on day one, while Adam Peaty will begin the defence of his Olympic 100m Breaststroke title in the penultimate event of that opening heats session - James Wilby also goes in that one.
The question of whether Mel Marshall-coached Peaty can become the first Brit to defend an Olympic crown in the pool will be known by around 11.15am Tokyo time (3.15am BST) on Sunday - and there are potential medal moments wherever you look across an eye-opening schedule that sees finals taking place between 2.30am and 4.30am BST across the programme, with heats running approximately between 11am and 1.30pm BST.
Britain's relay teams present genuine world-class competition to their international rivals, while individual World and European medallists including Duncan Scott (Men's 200m Individual Medley and 200m Freestyle), Molly Renshaw (Women's 200m Breaststroke), Kathleen Dawson (Women's 100m Backstroke), Luke Greenbank (Men's 100m and 200m Backstroke) and Ben Proud (Men's 50m Freestyle) are part of a squad that Team GB Chef de Mission Mark England described as of "exceptionally high quality".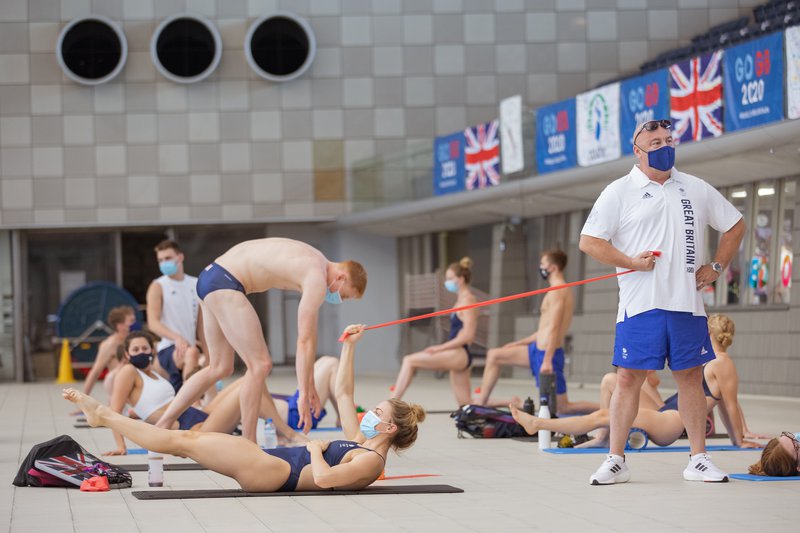 The diving competition starts the day after the opening swimming events. Grace Reid and Kat Torrance begin the campaign for Britain's divers in the Women's 3m Synchro at 3pm Tokyo time (7am BST), having secured their place at the recent World Cup in the very same pool.
Monday 26th July then brings Tom Daley's appearance at a fourth consecutive Olympic Games, alongside Matty Lee in the Men's 10m Synchro. The pair have won World Cup and European gold so far this - what chances the perfect way to complete a 2021 hat-trick?
There is British representation in every single event in the diving pool, including the Men's 3m Synchro, where Jack Laugher will look to defend the historic gold medal won by GB in Rio, this time with Dan Goodfellow - a bronze medallist alongside Daley from 10m five years ago.
Seven of the 12-strong GB team are debutants, including European medallists Andrea Spendolini-Sirieix in the Women's 10m Platform and Eden Cheng, who partners Lois Toulson in the Women's 10m Synchro.
Four more debutants make up the final two disciplines for Britain in Tokyo. The artistic swimming schedule starts on Monday 2nd August, with City of Bristol-based duo Kate Shortman and Izzy Thorpe beginning with the Free Duet preliminaries.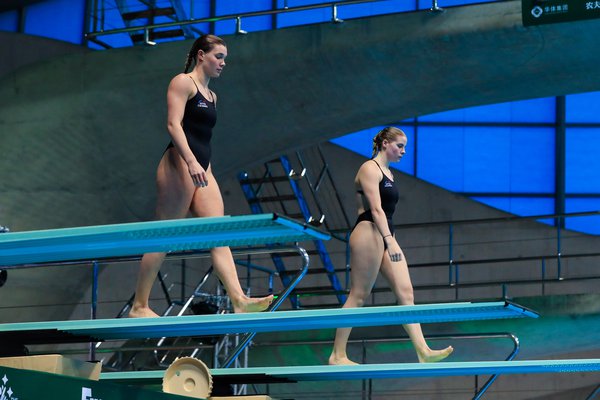 The Tech Duet event follows on Tuesday 3rd August, before the Free Duet final the following day from 7.30pm Tokyo time (11.30am BST), as the pair look to build on promising displays and a host of personal bests from recent competitions at the European Championships and the FINA Artistic Swimming Olympic qualifier.
Alice Dearing and Hector Pardoe, meanwhile, will wait until Wednesday 4th and Thursday 5th August to take to the Odaiba Marine Park in the Women's 10km and Men's 10km marathon swimming events respectively.
Both showed their Olympic credentials with outstanding displays in last month's qualifier in Portugal - including a sprint to victory for Pardoe - and they are relishing the chance to mix it with the best the world has to offer on sport's biggest stage.
With the build-up over, our athletes are now ready to reap the results that their unerring dedication has earned them, especially after an 18-month period like none of us ever expected, when training and preparation was disrupted and their resilience was tested to its maximum.
From the moment Max and Brodie dive in on Saturday morning UK time, another exciting Olympic campaign for our swimmers, divers and artistic swimmers will be underway.
To follow every result and performance from Tokyo, keep up to date with our 'what's on?' page, which will outline daily event schedules, noting who is competing when and how they are getting on.
There will be extensive updates across our British Swimming social media channels too - so if you don't already follow us on Twitter, Instagram and Facebook, now's the time!