UK Sport have published a target for British Olympic & Paralympic sport and major sporting events to be net positive by 2040.
UK Sport has today (Tuesday, 28 March 2023) published its Environmental Sustainability Strategy which includes a goal for high-performance sport to have a net positive impact on the environment by 2040. This ambition builds on a goal of reducing the negative environmental impact of UK Sport's own activities and operations, to achieve net zero by 2030.
The strategy, which is available here, covers the period 2023-2025 and marks the first step in ensuring that the next generation of champions — the Team of Tomorrow — continue to deliver more extraordinary sporting moments.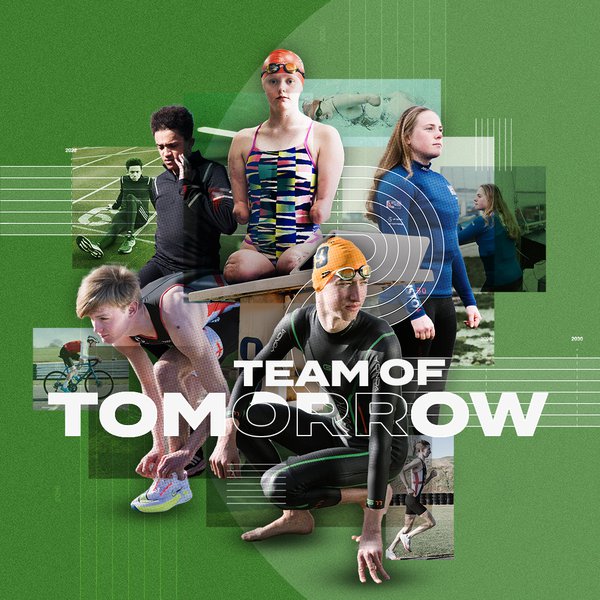 Alongside specific action and targets, the strategy also highlights the wider influence of high-performance sport and the important role that sport can play in advocating for environmental sustainability and inspiring positive change across society. Warning that a lack of action to tackle climate change represents a significant threat to the future of our planet, as well as the long-term relevance and even existence of high-performance sport itself, key priorities outlined in the strategy include:
A requirement for national governing bodies to analyse their environmental impacts and develop an Environmental Sustainability Action Plan by the end of March 2025, aligned with the UN Sports for Climate Action Framework;
Using the voice, influence and platform of high-performance sport to advocate for environmental sustainability and inspire positive change;
Incorporate action on environmental sustainability into the bidding, hosting and delivery of major events;
Responsible procurement of goods and services to reduce negative environmental impacts;
Continued annual reporting of environmental impacts, increasing the range of sustainability measures reported on. A report outlining UK Sport's carbon emissions 2021/22 is available here.
As part of delivering the strategy, UK Sport will be dedicating the rest of the Paris Olympic and Paralympic cycle until March 2025 to laying the foundations required to achieve this long-term goal by identifying the areas across high-performance sport where the biggest impact can be delivered and driving progress in these areas.

UK Sport's Environmental Sustainability Strategy specifically highlights five of the UN's Sustainable Development Goals as a framework for action for high-performance sport, namely: Responsible Consumption and Production; Climate Action; Life on Land; Life below Water and Partnerships for the Goals.
A key element of the strategy is UK Sport supporting partners, national governing bodies and the high-performance sport community to reduce their emissions and have a net positive environmental impact. Tailored UK Sport support will be provided to help sports to calculate their carbon footprint and environmental impact, develop environmental sustainability plans and training, learning and development opportunities.

UK Sport is already providing environmental sustainability expertise and technical guidance for national governing bodies to implement systemic change in their operations through a pilot project. This includes supporting British Triathlon, UK Athletics, British Swimming and England Hockey, alongside the English Institute of Sport, to accelerate their environmental sustainability journey, measure their carbon footprint and other environmental impacts and develop a sustainability action plan.
UK Sport Chief Executive Sally Munday said:
"Climate change is impacting all of us. We have seen tracks and pitches are being flooded and extreme heat is impacting athletes, their training and competitions. A failure to take action now is not only a threat to the long-term relevance and appeal of high-performance sport but it also threatens the existence of high-performance sport itself in the future. Without urgent action, our Team of Tomorrow is under threat.
"UK Sport is determined to reduce the impact of our own activities and operations, targeting net zero by 2030, as well as driving action and progress on sustainability across high-performance sport.

"Our goal is for British Olympic and Paralympic sport together with major sporting events that we host in the UK to have a net positive impact on the environment by 2040.

"Sport has the power to unite people across borders and inspire positive change. As well as taking meaningful action on sustainability ourselves, we must also use the voice, influence and platform of high-performance sport to advocate for action on environmental sustainability and inspire others to act and make a difference."

Jamie Skiggs, Director of Finance & Business Operations at the English Institute of Sport said:
"We are all increasingly aware of the importance of environmental sustainability and the EIS is delighted to be partnering with UK Sport and several national governing bodies to start to consider tangible action in this area. We are in the early stages of our learnings and journey, but we are looking forward to developing our own action plan for this, so that we can play our part as a key organisation in the UK's high performance community."

For more information about UK Sport's Team of Tomorrow campaign, please click here.