Freya Anderson delivered Britain's second gold medal in the pool at the European Junior Championships in Helsinki.
The second day of the event saw our swimmers pick up 3 medals - a gold, silver and bronze.
Anderson, 17, already the World Junior champion over the 100m freestyle distance, added to her medal collection, holding Russia's Elizaveta Klenanovich to second place.
Earlier Nick Pyle kicked of the finals session with a bronze in the 100m backstroke in a PB time. Russia's Kliment Kolesnikov took the gold, with Romania's Daniel-Cristian Martin in the silver position.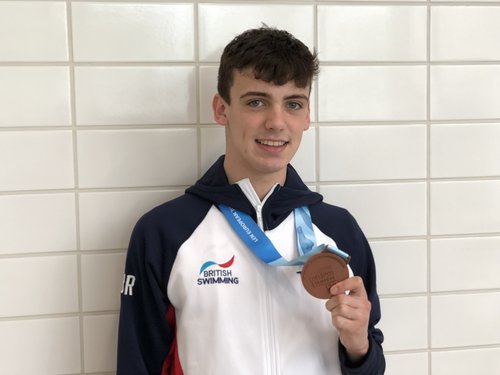 Ciarra Schlosshan won a silver in the 200m butterfly in a race where the top three swimmers interchanged after each 50m. Team mate Keanna Macinnes finished the race in eighth.
Elsewhere on day two of the competition Leah Crisp came sixth in the 400m freestyle, Harry Constantine came seventh in his semi-final of the 100m freestyle and Tom Dean qualified for the final of the 200m IM in the second fastest time, but Charlie Hutchison missed out on the chance to progress coming in eighth in his semi.

Jacob Peters also progressed to the final of the 200m butterfly, qualifying third fastest. Archie Goodburn finished eighth in his semi-final.
Lily Booker crept into a final place in the 200m breaststroke race, finishing fifth in her semi-final. Charlotte Rigg finished eighth in her semi-final race.

Nathan Hughes and Will Bell both tackled the 1,500m event, coming in 7th and 17th respectively.