Freya Anderson, Imogen Clark, Laura Stephens and Ross Murdoch were all victorious in the first round of International Swimming League (ISL) play-off matches, as the battle for December's final began in Eindhoven over the past four days - with Clark setting a new British record.
With six matches to decide which four teams will contest the finale at the Pieter van den Hoogenband Zwemstadion (3rd-4th December), all eight franchises involved will have been focused on making a fast start - and there were plenty of Brits who played their part in an exciting weekend of racing. 
Olympic champion Anderson was among the standouts. The Bath National Centre athlete claimed wins in individual and relay events for London Roar, leading from the front in the Women's 200m Freestyle race as she put together a stunning eight lengths of swimming to triumph. That capped a meet that also saw Freya anchor a dominant Roar foursome to victory in the Women's 4x100m Freestyle Relay, while she swam well for second in the 400m Freestyle showdown on day one. 
For Clark, play-off match two - which saw the Roar face off against Toronto Titans, Aqua Centurions and LA Current - brought a new British record in the Women's 50m Breaststroke. Clark dipped under her old best British mark by 0.11 seconds to win the race in 29.32, earning a valuable haul of points for her LA team. She added to that haul with more in the 50m Breaststroke Skins race at the end of the meet, touching second in the first race and then fourth in the follow-up to help the Current to overall victory in their match. 
Plymouth Leander swimmer Stephens helped her Toronto team to the win in the Women's 200m Butterfly as her good ISL form continues, while University of Stirling man Murdoch's win came in the Men's 4x100m Medley Relay, where he played his part with a strong breaststroke leg for London.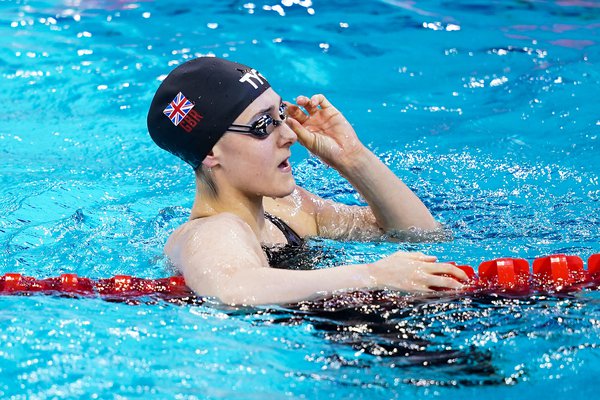 Elsewhere in the match, Duncan Scott was as busy as ever, clinching a trio of second-place finishes over the 100m, 200m and 400m Individual Medleys. Fellow two-time Olympian Max Litchfield (Toronto Titans) had a similarly packed race schedule, the David Hemmings-coached competitor adding a result of third in the 200m Individual Medley to a pair of fourth places over the 400m Freestyle and Individual Medley events. 
Double Tokyo 2020 medallist Luke Greenbank (London Roar) touched third in the Men's 200m Backstroke, Katie Shanahan (London Roar) was fifth in the Women's 400m Individual Medley and Holly Hibbott (Aqua Centurions) was fifth in the 400m Freestyle. 
In the opening play-off match, across Thursday and Friday, there were a sextet of British swimmers who claimed top-three finishes, as reigning ISL champions Cali Condors ran out narrow victors ahead of 2019 winners Energy Standard. 
Brodie Williams - who trains at the Bath National Centre - enjoyed his best ISL performance to date with a couple of brilliant 'silvers', finishing second in both the Men's 200m Backstroke and 400m Individual Medley events for the Condors, a sign of his versatility in the pool.
Joining Brodie in finishing second in play-off match one was training partner Matt Richards - who put together a fast leg of sprinting for Iron's Men's 4x100m Freestyle Relay quartet - and Alys Thomas (Iron), the Stuart McNarry-coached athlete flying to second in the Women's 200m Butterfly.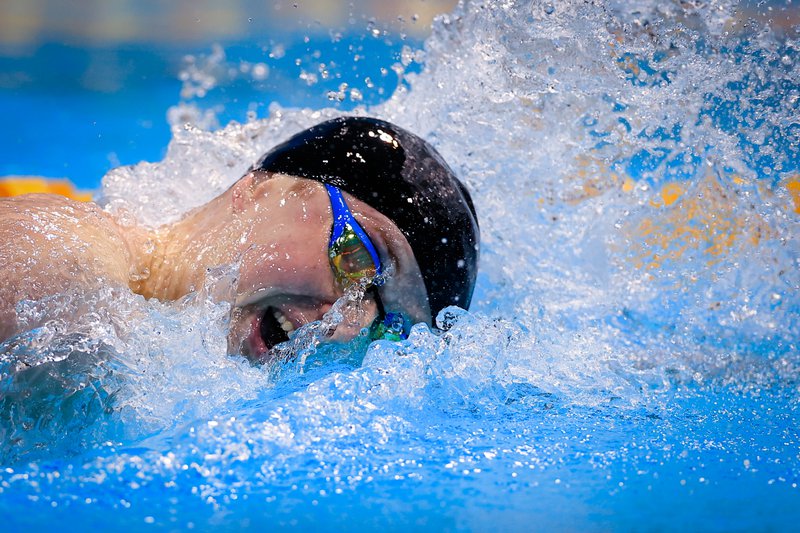 Over a shorter fly distance, World Championship gold medallist Ben Proud (Energy Standard) touched third in the Men's 50m Butterfly, a result he matched in the 50m Freestyle. Tokyo 2020 gold medallist Anna Hopkin, representing DC Trident, was third in the Women's 50m Freestyle. Hopkin has been turning in consistently eye-catching performances over the sprint freestyle events in ISL 2021, a fact she backed up by bringing home DC's team to third in the Women's 4x100m Medley Relay. 
In the men's event, Adam Barrett was part of an Energy Standard team that finished third, with Barrett swimming well on the butterfly leg. Barrett and compatriot Georgia Davies then combined to help Standard finish fourth in the Mixed 4x100m Medley Relay. 
Overall, play-off match one was won by Cali Condors, as they edged out Energy Standard by 534.5 points to 522. DC Trident (359.5) were third and Iron (340) fourth. LA Current (506) narrowly got the better of London Roar (494.5) in play-off match two, with Toronto Titans (398.5) and Aqua Centurions (357) in third and fourth respectively.
The next match gets underway on Thursday 18th November, when Aqua, DC, Energy and Toronto meet. Saturday's play-off match four pits Cali, Iron, LA and London against each other. 
Every match of the ISL play-offs and final is being shown live across BBC Sport and BBC iPlayer. Click HERE to follow it all.