The British Swimming team are ready to get their World Aquatics Championships campaign underway, as eight days of intense, world-class competition dives into action in Budapest tomorrow (Saturday 18th June). 
Half-a-decade on from the iconic Duna Arena venue staging the World Championships of 2017, and in the first major international long-course event since a historic Olympic performance from Britain's best in the pool at Tokyo 2020, a 20-strong pool swimming team is done its their preparations and set to compete against the world's top athletes.
Loughborough Performance Centre competitor Abbie Wood will be the first GB athlete to walk out and get her programme started, when the Women's 200m Individual Medley heats start at 8am BST on Saturday. Among the other opening-day highlights, James Wilby - another of the David Hemmings coaching cohort - will go in the Men's 100m Breaststroke, Freya Anderson and Freya Colbert will race the Women's 400m Freestyle and the Men's and Women's 4x100m Freestyle Relay quartets will begin their campaigns. 
At the beginning of a shortened, three-year cycle into Paris 2024, the team in Hungary showcases the current blend of youth and experience in the British ranks. There is the presence of four-time world champion James Guy and triple European champion Molly Renshaw, both attending their fifth World Championships - and there are Olympic champions Tom Dean, Anna Hopkin and Matt Richards all involved too.
Freya Colbert, Medi Harris and Lewis Burras are all on their first senior team for GB and further outline that versatility of talent coming through the ranks. Colbert will cover the 400m events, Harris is on sprint backstroke duty and Burras will be targeting big performances in the 50m and 100m Freestyle after an impressive display at April's British Swimming Championships. 
You can follow every moment of our athlete's World Championships journey. BBC Sport are livestreaming each finals session on the BBC Sport website and the BBC iPlayer, with Andy Jameson describing the action. Every heats and finals session is also available on the All Aquatics platform. 
Former British Olympians Steve Parry and Karen Pickering will be in the Duna Arena stands, meanwhile, commentating for BBC Radio 5Live and 5Live Sports Extra throughout the competition. 
To keep up to date with all the results from Budapest, click HERE. 
And as for how the athletes are feeling ahead of the 19th FINA World Aquatics Championships, here is how Lewis Burras has been settling into camp.
"It's been great here so far. I mainly see these guys at major meets, so even just spending the last couple of days or so getting to know them on a more personal level has been really enjoyable," he said.
"Also, seeing people outside of the pool environment has really made me feel welcome to the team. We played some cards last night, and I'm really looking forward to spending another week with these guys. It's a good card game we play - there aren't really any winners, just losers!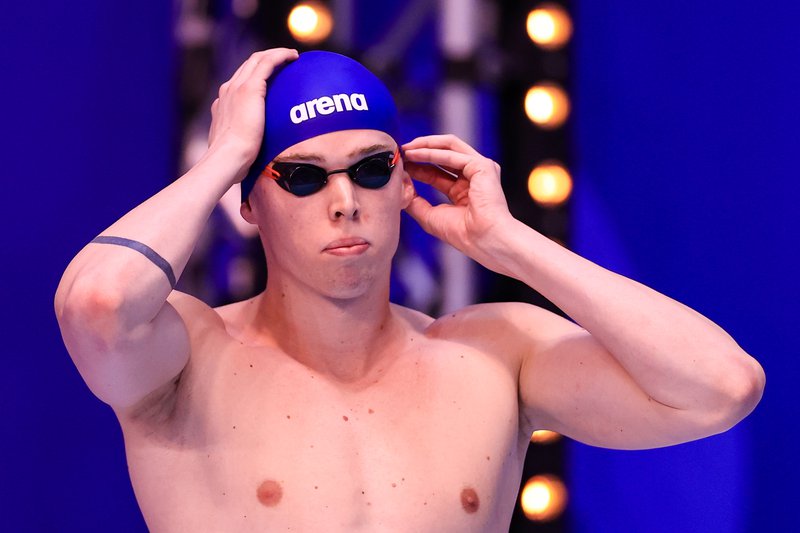 "My preparations for Worlds has been going well. Since I've been here, the preparation has been smooth and I'm just really excited to be in this race environment. It's my first time here in Budapest, I love the setup. I know there has been some pretty fast swimming here at the ISL and Worlds in 2017, so hopefully I can be a part of that.
"For me, this week is still about sticking to the process. The pool is the same length as the one I swam in at trials, the one I train in. It's just about execution, really trying to rise up to the occasion and not get overwhelmed by the occasion." 
Make sure to follow British Swimming's social media channels on Instagram, Twitter and Facebook for all the latest updates and behind-the-scenes footage from Budapest.