Abbie Wood and Molly Renshaw set up another Olympic final with double British involvement as both qualified for Friday's finale of the Women's 200m Breaststroke – meaning Team GB are set for representation in each of tomorrow's four medal races.
The David Hemmings-coached duo swam in separate semi-finals and both put together assured efforts, with Renshaw looking strong over the opening 150m to lead into the last length before touching third in her race.
Wood, meanwhile, showed her energy was back after finishing fourth in the 200m Individual Medley final and then competing in the breaststroke heats on Wednesday, pushing things from an outside lane to qualify sixth-fastest and continue her maiden Olympic campaign.
"I knew I had to be an outside burner here, yesterday was so hard turning it round, it was a really emotional day and I knew I needed to get in the semis and then I could reset this morning," said Wood.
"Yesterday really put a fire in my belly and I didn't want to finish racing yet, so I'm really happy with that. Molly, Sarah Vasey and I have been training together since I was 11, I was probably the annoying little sister to them! The fact we're all here together and in the same apartment, it makes the home comforts nicer, and then being in the call room with Molly as well on the breaststroke, she's such a role model, how she goes about everything."
Renshaw herself added: "I went out trying to be brave and keeping up with Lilly King as I know she goes out fast, so I tried to stick with her and then down the last 50m, everything started to go a bit numb. So I think tomorrow the focus needs to be around keeping the technique strong and hopefully that will be bring me back faster. I still think I probably need to be out as fast as I was, but try to manage the last 50m a little better and not try to concentrate on what's going around me. I'll be out there on my own in an outside lane, hopefully I can just focus on my swim and not focus on what's going on in the middle.
"That was a really good swim from Abbie. She had such a tough day yesterday, so to turn it round and make the final from an outside lane in the semi, she has handled this whole thing so well and it just shows how much she has grown in the past year." 
Earlier in the session, Alys Thomas delivered her fastest time of the year to place seventh in a rapid Women's 200m Butterfly final.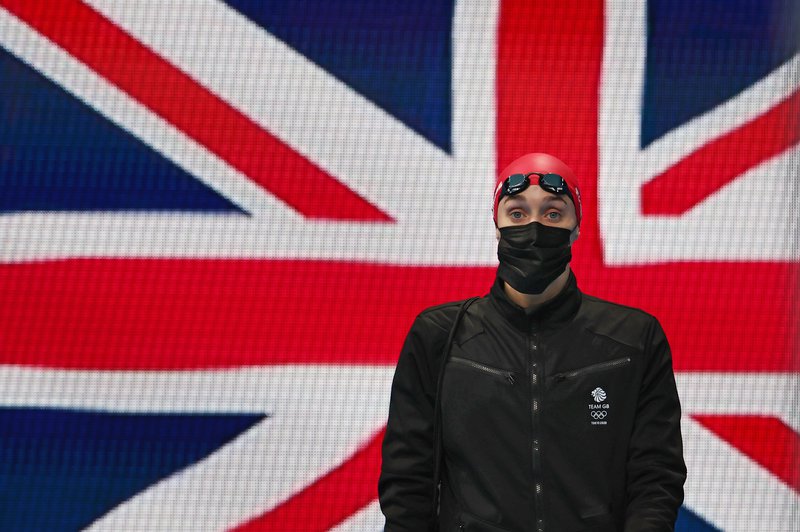 The Swansea Aquatics competitor, making her Olympic debut aged 30, moved things on from her semi-final efforts in emphatic style, knocking more than a second off that time in a contest that saw China's Zhang Yufei break the Games record to take gold.
While the 2018 Commonwealth Games champion did not finish on the podium, there was still plenty of positives for Thomas to reflect on at the Tokyo Aquatics Centre.
"I was trying to not overthink it. I felt a wave of emotion in the warm-up and I can feel it coming on now, but I've just got to be proud of myself – and to get to an Olympic final means the world to me," said the butterfly specialist, who works with coach Stuart McNarry.
"I was pleased to go faster there, that's what I wanted. I know I'm capable of more, that's the frustrating thing, but perspective is a massive thing. I've got to take into consideration the last 18 months or so. Our coaches in Swansea have been fantastic to put a whole routine in place throughout that time. I was on the spin bike, I was doing weights in the garden, all sorts of stuff to nail a routine every day when we couldn't get out the house last year – and thank goodness they did, it kept me sane. Then getting back into the pool was great and kept the motivation coming."
A fast and tight Men's 200m Breaststroke contest saw James Wilby finish sixth as he marked his maiden Olympic Games appearance by reaching a pair of finals.
After touching fifth in the 100m Breaststroke finale on Monday morning, Wilby – who trains under Hemmings at the Loughborough National Centre – made a statement of his intent with a powerful semis swim on Wednesday, qualifying second-fastest and securing a central lane.
From that position, he went out well in the final as Arno Kamminga of the Netherlands took the pace up from stroke one. Former York City Baths man Wilby found himself second at 50m and then third at the halfway point, before strong surges from the far side of the pool began to define the result.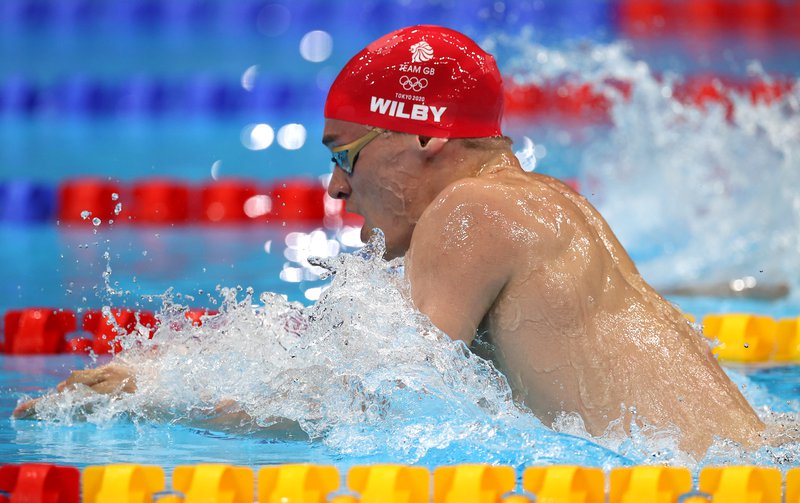 Ultimately, Australia's Izaac Stubblety-Cook came through for victory, with Wilby touching sixth in a time just outside his pacey effort from the semis to bring his individual involvement in the Tokyo Aquatics Centre to a close.
"Physically and mentally, it hurts, but I said throughout it's always going to be that race. The lads put in a good race, the result is what it is. It is hard, the way I swim [both 100m and 200m], it's got to be a perfect balancing act and if I'm off ever so slightly, it really pays. It's something I really enjoy doing, the balance, it just hasn't really paid off this Games, unfortunately," he said.
"Regardless of if that's my last swim or not, I'll always do my best to support the team. We've got people coming up who really can do amazing things, and after the year it's been, right next to them in training, seeing them swim well will be pretty special. I'm going to support as best I can, whatever I'm doing."
Anna Hopkin booked her place in tomorrow's Women's 100m Freestyle final in dramatic fashion, finishing 0.01 seconds clear of France's Marie Wattel to ensure she will have a shot at a medal on Friday.
Ealing athlete Hopkin went out well in another stacked field, getting to the 50m mark in second alongside pacesetter Emma McKeon. While others came back down the home straight, the Loughborough National Centre swimmer finished well to touch fourth in her semi-final and book a final lane, narrowly ahead of Wattel (from the first semi), who took silver to Hopkin's bronze at May's European Championships.
Now she has the chance to test herself against a truly world-class field in the Olympic final.
"I wasn't sure the time was going to make it in, so when I saw I'd scraped in eighth, I was really happy. Swimming the morning after last night, it was always going to be tough, so I'm just glad to get it out the way and I can come back fresh tomorrow," said Hopkin.
"You don't know how you're going to swim in the morning, so I did want to put a good time out last night in the heats, having the opportunity to swim in the evening. That was a really good swim for me last night and was always going to be hard to back up, but I did what I needed to do and hopefully I can get back to what I did yesterday tomorrow."
In the opening semi, Freya Anderson placed sixth as she missed out on a final berth.
"I feel okay, I'll try not to let this set me back – just thinking of the past year, I've not had a good run-in. Maybe that was meant to happen for a reason, I've been injured and then I was ill leading into this. I'm just happy I've got to come and experience the Olympics," she said.
The Men's 200m Backstroke final looks like being one nobody will want to miss, with Luke Greenbank putting in another eye-catching swim in the semi-final to qualify second-quickest.
The Cockermouth man – part of Mel Marshall's Loughborough stable – saw world champion Evgeny Rylov put in a statement in the opening semi, and Greenbank responded in kind to lead at the end of all four lengths and qualify second-fastest in a time nearly a second faster than the one that won him Worlds bronze two years ago.
His semi-final success included him getting the better of 2019 Worlds silver medallist Ryan Murphy, and Greenbank has put himself in contention for a real battle with his fellow podium placers from Gwangju.
"It's job done, really. It's good that I'm consistently hitting 1:54s through Europeans and into the Games. That's great, and hopefully we can improve on that in the morning," he said.
"I can't get too carried away with myself, all I can do is focus on the process and the results will come to me, that's the mentality I have going into every swim – don't worry about what others are going to do or the outcome of the race, it's important to stay focused on what you can do in there. I've got to go out there and race fast in the final, it's as simple as that. The training is done, the hard work is done – I've just got to keep my head tomorrow and put out the best swim I can."
On his Olympic debut, 22-year-old Brodie Williams – who trains under Jol Finck at the Bath National Centre – bowed out as a 15th-place finisher at the Olympics.
"It's a learning experience for me, the next Olympics are three years away, so hopefully I can take that experience and move it on," said Williams.
"This is my first proper major meet, for it to be an Olympics, I can only go away, learn from it and move it on. This is our greatest team ever, being a part of it is amazing and even racing with Luke, it's amazing."
Another session at the pool inevitably meant another swim for the busy Duncan Scott, coming off the back of two medals in as many days across Tuesday and Wednesday.
The University of Stirling man went in the first Men's 200m Individual Medley semi-final, and he again showed his class and composure to move through the field and win the opening semi with a brilliant showing of freestyle finishing.
Now, he is gearing up for a third Olympic final in 72 hours – and the excitement is just as big for this one as the previous couple.
"I'm still learning the individual medley a lot, it is difficult with swimming the freestyle earlier in the week. Each round, I learn quite a lot, trying to find each stroke and each skill element around the wall," he said.
"I'm aware of the other swimmers' strengths too, that's why the medley is so fun, you've got some who are consistent across all four strokes and others with real all-out strengths on one particularly 50m. It should be a really exciting race tomorrow morning, I'm looking forward to it!"
To check out who is going in the heats later today, visit our 'What's On?' page HERE