The International Swimming League's (ISL) semi-finals have arrived – and if the opening day of knockout action is anything to go by, Britain's athletes are going to step it up a level for the business end of the competition. 
Homegrown swimmers notched a host of wins and national records in an intense session of competition at Budapest's Duna Arena on Saturday, with Adam Peaty and Duncan Scott securing fine individual triumphs before combining in a dramatic Men's 4x100m Medley Relay victory at the end of the day. 
Tom Dean, meanwhile, served up one of the overall swims of the afternoon in claiming an impressive Men's 400m Freestyle points tally boost for London Roar.
With the Roar, New York Breakers and Energy Standard making up three quarters of the participants in semi-final one – along with Tokyo Frog Kings – this match provides a constant stream of British interest. 
The Men's 200m Individual Medley was a classic example, with Scott, Max Litchfield (Energy) and Joe Litchfield (New York)  lining up against each other and all representing rival outfits. 
It was Scott who came out on top, leading from the front to claim the win and breaking his own British record – set at the 2019 ISL finale in Las Vegas – in the process. 
In the Women's event, there was double National Centre Loughborough involvement, as Abbie Wood earned another top-three finish to claim third, just ahead of fourth-placed Siobhan-Marie O'Connor who, like Wood, is coached by David Hemmings.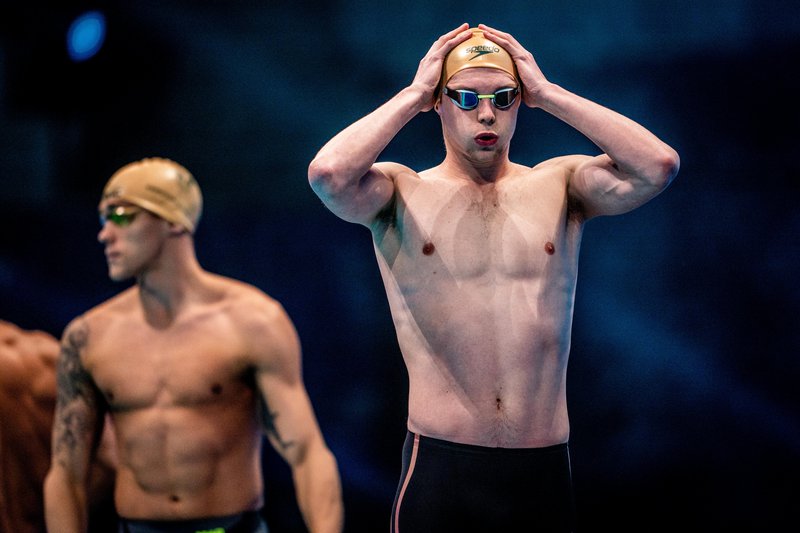 Straight after that race, Peaty stepped up for the Men's 50m Breaststroke. The Olympic champion was rested for London's final preliminary race last week – and that freshness showed in a powerful display, as Peaty drove down the second 25m to touch ahead of Energy Standard's Ilya Shymanovich in a British record time. 
The 25-year-old's intent at this stage of the competition was made clear in his post-race interview, too.
"That was very important. The four matches before this, I've been staying out of it, getting training done. Now I'm bringing the emotion, bringing the fight and bringing me," he said.
"I need the adrenaline and the teammates that push me. Now it's all about team effort, we've made the semi and now we turn up – and the rest of the team is showing that as well." 
That much was made clear later in the session, as Tom Dean recorded his first ISL win of 2020. The David McNulty-coached athlete was up against heavy favourite Danas Rapsys in the Men's 400m Freestyle, but he reeled the Lithuanian back in from the halfway stage onwards, overtaking him with around 75m to go and holding on well to cap a brilliant victory and clock a personal best time as well.
There was more drama to come at the very end of day one. The medley relay events are crucial, as they give the winning team the opportunity to pick the skins stroke on day two.
Freya Anderson came close to helping Roar to victory in the women's contest, although she could not quite get past Sarah Sjostrom in the anchor freestyle leg. Energy got the win, with Anderson's London quartet second and the second Energy team – led off by Georgia Davies – touching third.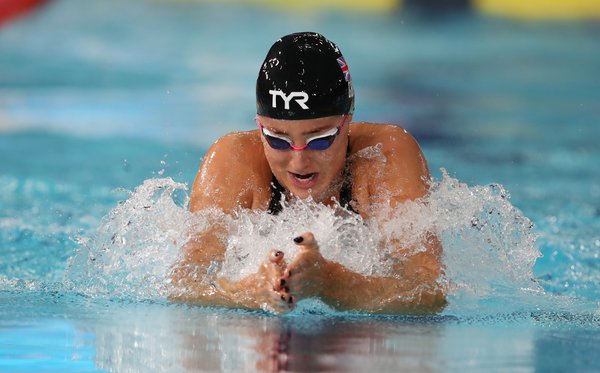 The men's race was even closer, with Peaty playing a crucial part in the breaststroke leg to get London's team in front. It was still down to Scott to close it out on freestyle – and he did just that, holding off Florent Manadou in a brilliant finale, ultimately winning by 0.05 seconds. 
Among a host of other British highlights on the day, Molly Renshaw claimed third place in the Women's 200m Breaststroke for New York Breakers, while Luke Greenbank smashed his own British record by 0.6 seconds in the Men's 200m Backstroke, finishing fourth. 
There was also further relay success for Anderson and Anna Hopkin in the Women's 4x100m Freestyle race, as the pair top-and-tailed a London quartet to second. 
This semi-final is finely poised at the halfway stage, with Energy out in front on 291 points, 21 ahead of London, who are on 270. Tokyo sit on 208, with New York on 114. 
Sunday will see this clash conclude between 11am-1pm GMT, before the second last-eight clash – involving Cali Condors, LA Current, Toronto Titans and Team Iron – gets underway later in the day.